Wat is Salvia?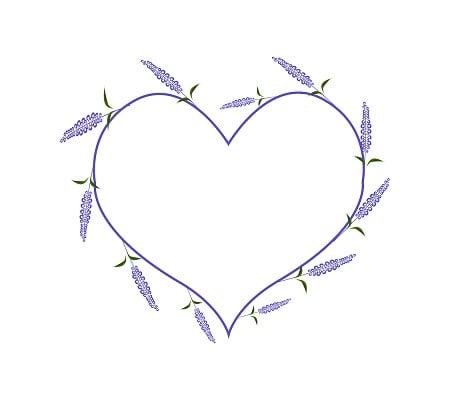 Salvia of Salvia Divinorum is een psychoactieve, tripopwekkende plant. Het is een soort uit het geslacht sage uit de muntfamilie (Labiatae familie), en hoewel er nog duizend andere soorten Salvia zijn, is Salvia Divinorum de enige plant met het actieve ingrediënt Salvinorin A, dat psychologische effecten teweegbrengt (en dat is waar Salvia meestal naar verwijst). Salvia ziet eruit als een gewone potplant uit je tuin en op sommige plekken komt hij ook in de natuur voor waar hij dan groeit als onkruid. Maar de meeste kwekers is het natuurlijk te doen om de stof Salvinorin A.

Als een Salviagebruiker in een relaxte en kalme omgeving verkeert, kan hij/zij in een staat van 'ego verlies' terechtkomen, of een zogenaamde goddelijke staat van zelfloosheid. Er zijn bronnen uit welke blijkt dat deze plant al honderden jaren lang door mensen gebruikt wordt en waarschijnlijk wordt hij nog veel langer gebruikt. Hij wordt veelal toegepast bij religieuze en spirituele aangelegenheden, zoals ceremonies of verlichtende wandelingen, en speelde een belangrijke tol in de cultuur van de Mazatec, inheemse Amerikanen uit het huidige Oaxaca, Mexico. Zijn geschiedenis gaf hem zijn wetenschappelijke naam, waarvan de vertaling luidt: salie van de Profeten.

Ga niet rijden terwijl je onder de invloed verkeert van Salvia. Het is net als dronken zijn, maar heviger, gevaarlijker en minder leuk.

Van Salvia's actieve ingrediënt is niet bekend dat het structureel of biologisch op andere psychoactieve stoffen lijkt en hierdoor is Salvia eigenlijk een klasse apart. Veel psychoactieve bestanddelen zijn alkaloïden, Salvinorin is dat niet. De pure chemische stof is zo krachtig als pure LSD en er worden extreem nauwkeurige weegschalen gebruikt om het af te meten. Een hoeveelheid die nog kleiner is dan een stipje op een bord en die een duizendste van een gram weegt, is al genoeg om mensen uit de realiteit te sturen en in een oncontroleerbare trip. Sommige iets te avontuurlijke Salviagebruikers vinden het leuk om 'eye-balling' uit te proberen, ofwel hun dosis pure Salvinorin A met het oog in te schatten, maar dit is niet verstandig. Ga NOOIT dit spul roken of verdampen zonder goede voorlichting en een nauwkeurige weegschaal. Gelukkig bevatten de bladeren van Salvia slechts een klein percentage Salvinorin A en veroorzaken ze een relaxed en aangenaam gevoel als je ze rookt.

Salvia Divinorum is met de mensen meegeëvolueerd en het gebruik ervan leidt zelden tot gezondheidsproblemen, zelfs niet in het geval van een overdosis. Ten eerste gebruikt men het vanwege zijn extreme kracht veel minder vaak dan andere drugs; voor zover bekend is nog nooit iemand overleden aan een overdosis Salvinorin A, net als bij THC. De stof reist probleemloos door het lichaam heen en brengt de gebruiker naderhand altijd weer terug bij het begin. Pharmako/Poeia van Dale Pendell beschrijft Salvia als een unieke drug in een aparte classificatie. Hij zegt dat het geen stimulerend middel is en ook geen depressant of verdovend middel. Pendell noemt het een 'existentia' en refereert daarmee aan de spirituele verlichting die vaak het gevolg is van een dosis van deze drug, maar in wetenschappelijke termen illustreert hij gewoon het verschil tussen de chemische eigenschappen van Salvinorin A en die van andere psychoactieve stoffen.