Wat is LSA?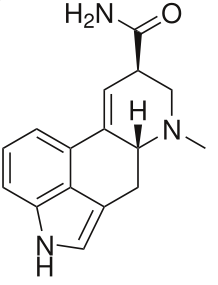 LSA, lyserginezuuramide of ergine, is een tussenstof die gevormd wordt bij de synthese van LSD en is zelf ook een psychoactieve stof. Later werd ontdekt dat het een natuurlijke stof is die ook voorkomt in de Morning Glory zaadjes (net als in de zaadjes van Ololiuhqui (Rivea corymbosa) en Hawaiian Baby Woodrose (Argyreia nervosa), en in sommige soorten van de Windefamilie en bepaalde schimmels, zoals Sleepy Grass (Acremonium) en Ergot). De chemische aanduiding is LA-111, dit is een ergoline alkaloïde.
LSA is de voorloper van LSD en dus is de chemische structuur vergelijkbaar. Hoewel het actief is in microgram doseringen, is LSA niet zo krachtig als het gesynthetiseerde LSD en de effecten van LSA hebben dan ook een uitgesproken karakter.
Op de zwarte markt, wordt LSA vaak verkocht als LSD omdat het makkelijker te krijgen is. Morning Glory is de meest bekende bron van LSA en haar effecten zijn al sinds de oudheid bekend bij inheemse stammen.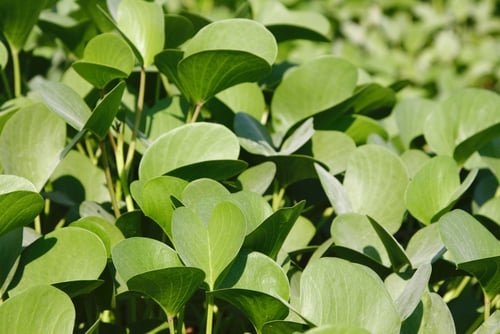 Hoewel zowel Hawaiian Baby Woodrose Vine als Morning Glory rijkelijk LSA bevatten, kunnen de tuincentra type zaden van Morning Glory bedekt zijn met een schimmeldodend middel. Gemeld is dat onopzettelijke consumptie van chemisch behandelde zaden vervelende hoofdpijnen en een langdurige misselijkheid kan veroorzaken. Natuurlijk zijn Morning Glory zaden van een betrouwbare bron niet behandeld met giftige producten.

"TiHKAL: The Continuation" is een boek dat gepubliceerd werd door Alexander Shulgin. Het werk geeft een breed beeld van tryptaminen en onderzoekt de geestelijke en fysiologische effecten van LSA. Shulgin zei dat een dosis van een halve milligram LSA (een kleine hoeveelheid, maar groot in vergelijking met LSD-doseringen) "een vermoeide, dromerige toestand" veroorzaakte, die na 5 uur pas wegebde. Hij ontkende dat de epimeren van deze stof een belangrijke psychoactieve stof zijn in Morning Glory zaadjes en haalde Albert Hofmann's experiment aan, waarbij deze de stof op zichzelf uitprobeerde en weinig effect ondervond, afgezien van een gevoel van "vermoeidheid en leegheid". Hij schrijft dat de LSA-epimeer een omkering is van C-8 en identificeert het als ofwel een iso-ergine ofwel een d-isolysergamide. Hij wees op het feit dat lyserginezuur en ergine in de Amerikaanse opiumwet zijn opgenomen en dat het gewoon een tactische zet is van de overheid om zo alle mazen in de wetgeving rondom LSD te dichten, want lyserginezuur en ergine zijn betrokken bij de synthese van LSD. Shulgins boek werpt veel nuttig licht op de chemische eigenschappen van LSA en LSD en beschrijft hun verwante drugssoorten en andere tryptaminen. Het debat over de gelijkenis tussen LSA en LSD is echter nog niet ten einde.