DE GESCHIEDENIS VAN DABBING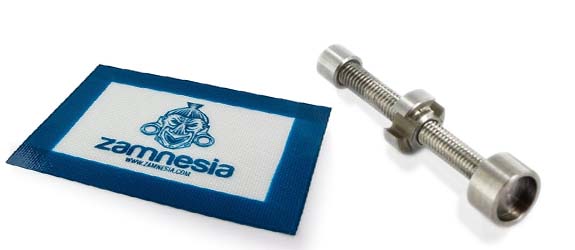 Hasj is een oude vorm van 'geconcentreerde cannabis' en is zo oud als het gebruik van cannabis zelf, maar het THC-gehalte en de sterkte zijn niet te vergelijken met die van de huidige concentraten. De manier waarop het in zo'n kort tijdsbestek geassimileerd is als een subcultureel fenomeen en waar, wanneer en door wie 'Dab' uitgevonden is, is enigszins een mysterie.
Helaas, het eerste gearchiveerde artikel over dab werd pas in 2005 door Cannabis Culture gepubliceerd en volgens dit artikel werden de eerste 'dabs' al in de jaren 60 gerookt:
Moderne methoden om cannabinoïden te extraheren maakten destijds gebruik van alcohol, chloroform, butaan en andere oplosmiddelen, en het resultaat werd verhandeld als 'honingolie', 'rode olie', 'gelei-butaan hasj' of mengsels met soortgelijke namen – de eerste dabs. De zuiverheid en cannabinoïdegehalten waren meestal hoger dan die van hasj, maar de concentraten waren vaak vervuild door residuen van de oplosmiddelen en het productieproces van de extracten met chemische oplosmiddelen was gevaarlijk.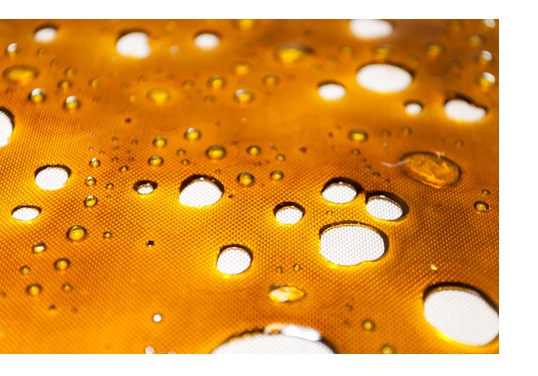 Volgens BudderKing is 'Budder' het resultaat van tien jaar onderzoek, en de wortels ervan liggen in de productie van vloeibare cannabisolie – de honingolie. Hij en zijn collega's in Surry, Brits Colombia, tilden de productie van honingolie naar een nieuw niveau toen ze een product ontwikkelden dat ze 'glass' noemden. BudderKing legde uit dat het geraffineerde olie was die gemaakt werd door middel van een multi-stappen proces dat gebruik maakt van alcohol, en hij zei: "We ontwikkelde het verder en het hardde uit tot iets dat aanvoelde en eruit zag als barnsteen. Het beviel ons omdat het extreem sterk was en veel makkelijker te roken dan olie."
Sommige prominente mensen uit de medische marihuana-industrie zeiden dat ze in de zomer van 2010 voor het eerst hoorden van concentraten met zulke hoge octaangehalten. Ze veronderstelden ook dat de concentraten voor het eerst in de VS gemaakt werden, in Noord-Californië of Colorado. Van daaruit begonnen de Dabs zich te verspreiden als een bosbrand en ze werden met name in en rond Denver en Boulder populair.
In 2012 werd het productieproces van concentraten meer geïndustrialiseerd en populair onder kwekers. Bij de High Times Cup in datzelfde jaar waren er zelfs meer mensen die concentraten rookten dan marihuana – en dat in zo'n hoeveelheid dat je eigenlijk wel van misbruik kon spreken.
Deze gezondere of, volgens sceptici die denken dat deze 'drug' veel heftiger is dan marihuana, gevaarlijke en verkeerde manier van roken, verspreidt zich snel, en alleen de tijd kan ons leren wat het volgende niveau van cannabis roken zal zijn.
---

---