Methoden Voor Het Verkrijgen Van Monsters
Er zijn vijf belangrijke manieren waarop een drugstest kan worden uitgevoerd, waarbij verschillende lichaamsproducten worden gebruikt.
Urine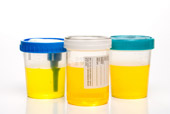 Dit is de meest voorkomende en goedkope manier waarmee op drugs kan worden getest. Het wordt met name gebruikt om te testen op drugsgebruik in de laatste week, maar sommige stoffen, zoals cannabis, kunnen langer worden opgemerkt. Vanwege de aard van wat wordt getest, worden urinetests als schendend gezien, hoewel het de meest gebruikte methode is. Het is mogelijk om direct resultaten te krijgen, maar voor nauwkeurige resultaten moet het monster naar een lab worden gestuurd.
Wil je deze drug test omzeilen? Klik hier!
Speeksel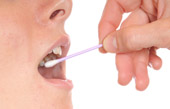 Drugstesten op speeksel is een groeiende trend, omdat het als minder schendend wordt gezien dan een urinetest en een monster is relatief eenvoudig te verkrijgen zonder dat de geteste persoon tijd heeft ermee te knoeien. Speekseltests zijn ook beter in het vaststellen van meer recent gebruik dan haar andere tegenhangers. Ze zijn meestal wel iets duurder dan urinetests en de monsters moeten naar een lab worden gestuurd voor de uitslag.
Haar
Drugstests, waarbij het haar wordt getest, wordt niet als schendend gezien, maar kosten aanzienlijk meer dan een urine- of speekseltest. Ze zijn niet alleen nauwkeuriger dan urinetests, maar ook beter dan urine- of speekseltests in het herkennen van drugsgebruik over een langere periode, noch wordt de test beïnvloed door periodes waarin geen drugs worden gebruikt. Haartests zijn echter niet enorm effectief in het herkennen van zeer recent gebruik. Ook moet opgemerkt worden dat de test niet kan worden uitgevoerd met slechts een haar, er is een vrij groot monster nodig.
Zweet
Zweettests zijn relatief nieuw en nog wat ongebruikelijk. Hiervoor moet de geteste persoon een tijd lang een pleister dragen, wat als vrij schendend wordt beschouwd. De nauwkeurigheid van het gebruik van zweet voor een drugstest is ook twijfelachtig, omdat het mogelijk is dat de pleister besmet raakt.
Bloed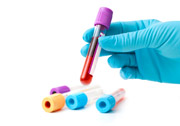 Drugstests waarbij bloed wordt gebruikt zijn het meest nauwkeurig, het meest prijzig en het meest schendend. Er is geen twijfel mogelijk over het resultaat als er bloed is gebruikt. Het is echter zeer zeldzaam dat deze test wordt gebruikt vanwege de schendende aard van het verzamelen van bloedmonsters en de hoge kosten. Alleen in serieuze gevallen wordt deze gebruikt, waar er geen twijfel of risico mag zijn of de geteste persoon drugs gebruikt, zoals bij professionele atleten.