Effecten en entheogeen gebruik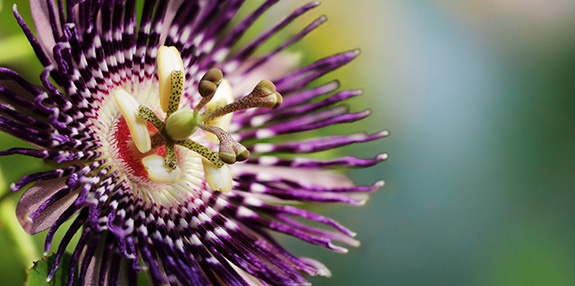 De bladeren en wortels van de Passiebloem hebben een lange geschiedenis: Ze werden gebruikt door vele inheemse Amerikaanse stammen en later door Europese bezetters. Pre-Columbiaanse stammen gebruikten de passiebloem voornamelijk als medicijn. Toen de Spaanse missionarissen arriveerden, beschouwden zij de uniek uitziende bloem als een teken van God en als symbool voor de passie van hun Heer Verlosser. Daar komt de naam vandaan.
In de hedendaagse fytogeneeskunde wordt Passiflora Incarnata nog steeds gebruikt. Haar kalmerende en rustgevende eigenschappen maken het middel een goede keuze bij slaapstoornissen en slapeloosheid. Het kruid levert de volgende morgen na gebruik geen kater-gevoelens dit draagt bij aan de populariteit als een slaapmiddel. Ook werkt passiebloem tegen aanvallen, waardoor het ook werd gebruikt als behandeling bij de Ziekte van Parkinson, voordat meer effectieve medicatie werd ontdekt. Het wordt ook gebruikt bij angststoornissen, rusteloosheid, hartkloppingen en hoofdpijn.
Op zichzelf wekt Passiflora een milde euforie op, als het wordt gerookt of ingenomen. Maar zelfs in hogere dosering, lijkt passiebloem op zichzelf niet sterk entheogeen te zijn. Sommigen hebben lichte visuele verschuivingen gemeld, maar het belangrijkste effect is vooral een euforische verdoving.
Natuurlijke synergie
Velen gebruiken passiebloem om andere stoffen, zoals DMT en paddestoelen, te versterken. De MAOI's in passiebloem, imiteren het mechanisme van ayahuasca en versterken dus de effecten van DMT. Er is bewijs dat Passiflora involucrata door inheemse groepen in de Amazone werd gebruikt als een mengplant voor ayahuasca brouwsels. De relatieve lage MAOI activiteit van passiebloem maakt het echter moeilijk om de plant als een ayahuasca analoog te gebruiken, hoewel er wel enkele verslagen bekend zijn. Om succesvol orale doses DMT te activeren, zijn aanzienlijke hoeveelheden Passiflora incarnata nodig en er zijn op dit moment maar weinig richtlijnen. Gedacht wordt dat passiebloem de ervaring kan verlengen en er een euforische draai aan kan geven.
Het combineren van passiflora incarnata met magische paddestoelen of truffels kan hun effect enorm versterken, zeker als er een sterk passiebloem extract wordt gebruikt.