Effecten van Valeriaan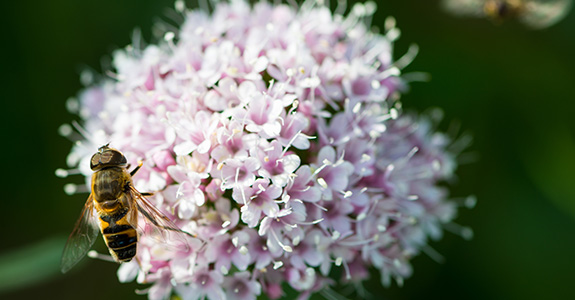 Valeriaan is een licht kalmerend kruid met rustgevende en ontspannende eigenschappen. De effecten van Valeriaan zijn subtiel, maar zeer effectief. De naam Valeriaan komt van het Latijnse woord Valere, wat "sterk en gezond zijn" betekent.
Valeriaan wordt het meest als slaapmiddel gebruikt. Personen met slaapstoornissen worden over het algemeen verdeeld in twee groepen; diegenen die moeite hebben in slaap te vallen en diegenen die moeite hebben in slaap te blijven. Deze problemen kunnen tegelijk voorkomen of apart, afhankelijk van de individuele omstandigheden. Valeriaan wordt echter vaak gebruikt voor beide typen slaapstoornissen, omdat het zowel het in slaap vallen als de duur verbetert. Hoewel slaapstoornissen kunnen worden gelinkt aan diverse andere problemen, zoals alcoholmisbruik, aan cafeïne gerelateerde overstimulatie, depressie of slaapapneu, wordt de aanpak met kruiden gebaseerd op kalmerende kruiden, zoals Valeriaan, Passiebloem en Californische klaproos. Bij problemen om de slaap te behouden, wordt Valeriaan vaak gecombineerd met Sint Janskruid om de kwaliteit van de slaap verder te verbeteren, maar ook voor een beter humeur.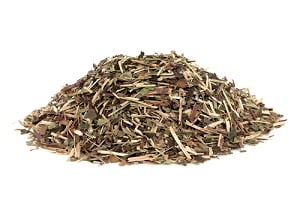 De niet verslavende en veilige aard van Valeriaan heeft dit middel zeer populair en eenvoudig te gebruiken gemaakt voor personen die angstig worden in sociale situaties, of gewoon wat meer open moeten worden. Om deze eigenschap te versterken, wordt Valeriaan vaak gebruikt met andere kruiden. Het is bijvoorbeeld niet ongewoon Valeriaan te combineren met Blauw Glidkruid (Skullcap) omdat deze twee kruiden een goede synergie produceren om spanning te verlichten en de geest te kalmeren.
De antispastische eigenschappen van Valeriaan worden ook vaak gebruikt voor milde pijnstilling, om te helpen omgaan met menstruatiepijn, prikkelbare darmsyndroom en reumatische pijnen.
Opgemerkt moet worden dat, hoewel het voornaamste effect van Valeriaan de kalmerende werking is, het bij een klein aantal mensen juist een tegenovergesteld effect heeft en dus stimulerend werkt. Als je Valeriaan dus wil gaan gebruiken vanwege de kalmerende effecten, doe je er om deze reden goed aan om de eerste keer een kleine dosering te nemen, om te ontdekken wat het effect op jouw lichaam is.