Het gebruik van de betelnoot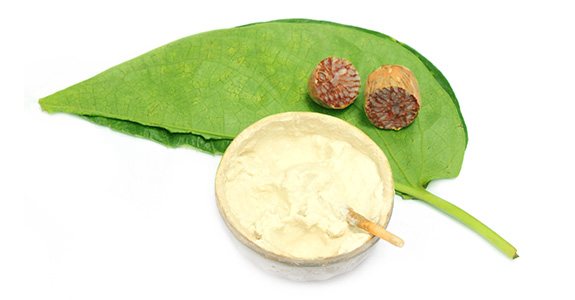 Voordat je het gaat gebruiken, is het belangrijk te weten dat de betelnoot op zichzelf niet heel effectief is, omdat het actieve ingrediënt (arecoline), niet eenvoudig door het lichaam wordt opgenomen. Om de betelnoot effectief te gebruiken, moet het in samenwerking worden gebruikt met eetbare kalk, die voor een betere opname zorgt.
Om de noot te gebruiken, kan je de noot in stukken breken of tot poeder vermalen. Omdat het gekauwd moet worden, kan je de stukken zo groot of klein maken als je wil. Een kwart noot is een goede dosering om mee te beginnen, zodat je kan ontdekken wat de effecten zijn. Mix de noot met ongeveer 0,25 gram eetbare kalk. Doe deze mix tussen je wang en je tanden, waarbij je af en toe kauwt. Slik de noot/kalk mix niet door, maar wel het geproduceerde speeksel. Hou dit ongeveer een uur vol en spuug het dan uit.
Een andere methode is de noot te vermalen tot een poeder, deze te mengen met kalk en dit op een reeds gekauwd stukje kauwgom (die je ongeveer een minuut gekauwd hebt om het nat te maken) te plaatsen. Met deze methode kauw je tegelijkertijd op de kauwgom, zodat de smaak wordt aangepast en je het ook niet in je wang hoeft te bewaren.
Een normale dosering betelnoot is 2 gram. Gebruik nooit meer dan 2 gram tegelijk en nooit meer dan 5 gram per dag.