OVER GREEN HOUSE SEEDS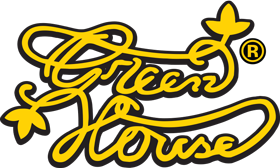 Greenhouse Seeds wordt beschouwd als een van de meest succesvolle zadenbanken aller tijden. Ze hebben meerdere prijzen gewonnen en ontelbare wereldberoemde soorten cannabis gekweekt. Veel van deze roem is de te danken aan Arjan, de eigenaar en medeoprichter van Greenhouse Seeds en mede ontdekker/jager van Strain Hunters. Vanwege zijn voortdurende werk om landras soorten te ontdekken, ermee te kweken en te experimenteren, was Greenhouse Seeds in staat om zo'n reputatie op te bouwen. En hij is er al meer dan 25 jaar mee bezig.
Arjan, die vaak de King of Cannabis genoemd wordt, heeft persoonlijke en onvoorwaardelijke belangen in het verzekeren dat de door Greenhouse Seeds aangeboden zaden een breed aanbod eigenschappen en kenmerken bezitten. Dit betekent dat er voor iedereen wat wils is bij Greenhouse Seeds. Of je nu een indica- of sativa liefhebber bent, binnen kweekt of buiten, of gewoon een auto soort zoekt; je zal geschikte zaden vinden.
Via het bijbehorende bedrijf, Strain Hunters, heeft Greenhouse Seeds zich ook gewijd aan het bevorderen van de cannabis legalisatie. Ze voeren campagne om het verbod te beëindigen en richten zich op het behoud van zeldzame landras soorten. In Arjans woorden:
"Toen ik 17 was, ontmoette ik een oude, wijze man. Hij keek me aan en gaf me een cannabis zaadje. Hij vertelde me dat de cannabis plant zo krachtig is dat ze de wereld kan veranderen en overheden omver kan werpen. Sindsdien is het mijn levensdoel geweest om cannabis voor medicinaal en recreatief gebruik te legaliseren voor iedereen. Belastingen en regulatie zullen een veiligere wereld opleveren voor onze kinderen, een wereld met minder criminaliteit, betere gezondheidszorg en een betrouwbare economie. Trots en bescheiden help ik mee aan deze groene revolutie, omdat diegenen die de geschiedenis hebben, zullen helpen de toekomst vorm te geven." 
Greenhouse Seeds verpakking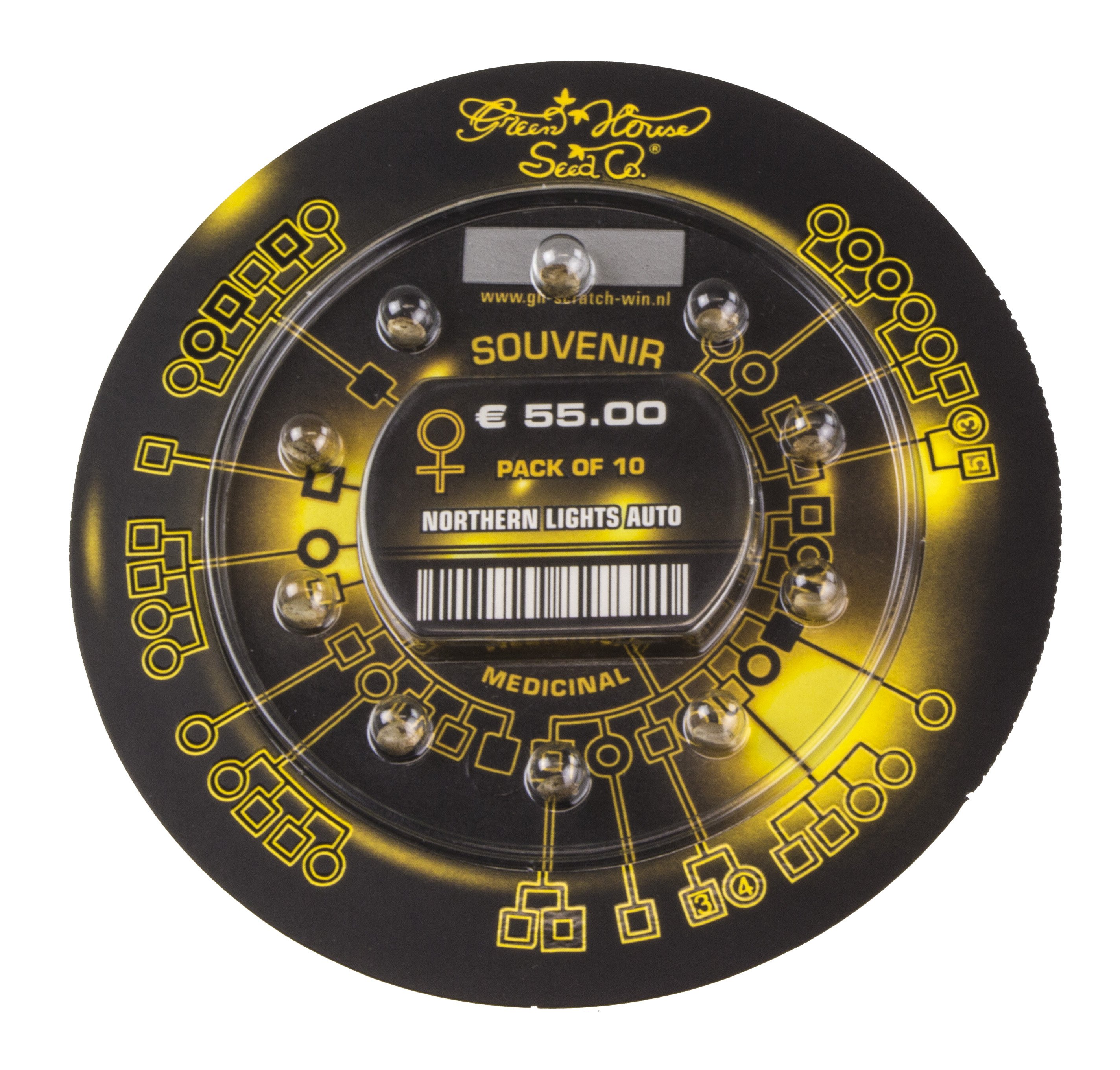 De verpakking van Greenhouse Seeds is zowel stijlvol als praktisch en verzekert dat bij hen gekochte zaden veilig en beveiligd kunnen worden bewaard en vervoerd. Het "genetische disk" ontwerp is het handelsmerk van Greenhouse Seeds en toont alle basisinformatie over de cannabis zaden erin.
De verpakking van Greenhouse Seeds is stevig, maar speciaal ontworpen om eenmalig te worden geopend en is dus niet hersluitbaar. Als je meer zaden krijgt dat je van plan bent in een keer te gebruiken, zorg dan voor een geschikte opbergoplossing om je zaden veilig te kunnen bewaren.
De cannabis zaden van Greenhouse Seeds worden geleverd in pakjes van 3, 5 of 10 zaden. Gemengde pakjes bevatten gekleurde zaden, zodat je precies weet welk zaadje een bepaalde soort is.
---

---