Magic Truffels Hollandia
4.5/

5

(

475

)
De psilocybe Hollandia is een van de sterkste soorten. Deze uiterst sterke knobbeltjes bereiken de hoogste score op de vijf-vinger-schaal, dit is de nummer één van de hitlijst. Een pakje van 15 g is genoeg voor twee sterke trips, ideaal om samen met je beste vriend van te genieten. Jullie zullen onbeschrijflijke euforische gevoelens, verbondenheid, solidariteit en creatief denken met elkaar delen.
Op voorraad
Je ontvangt een melding zodra het product weer op voorraad is
Meer informatie
Magic Truffels Hollandia - Met de hartelijke groeten uit Nederland
EFFECTEN VAN DE MAGISCHE TRUFFELS "PSILOCYBE HOLLANDIA":
De psilocybe Hollandia heeft een zeer krachtig effect – dit is één van de twee soorten die de hoogste score wisten te bereiken op de vijf-vinger-schaal. Met de Hollandia variëteit van de magische truffels zul je zeer waarschijnlijk hallucinaties ervaren – als je genoeg durft te nemen. Maar ook kleinere doseringen zullen golven door je lichaam sturen zodra het effect intreedt. Je zintuigen worden gevoeliger (je ogen kunnen het meest gevoelig worden), je creatieve denken bereikt zijn hoogtepunt en je kunt het gevoel krijgen dat je één bent met de natuur. De effecten kunnen heel erg verschillen van persoon tot persoon en kunnen niet vergeleken of voorspeld worden, omdat ze van veel persoonlijke omstandigheden en omgevingsinvloeden afhangen.
STERKTE, DOSERING EN GEBRUIK:
Een goede tijd met vrienden of het ontdekken van occulte culturen, je bepaalt het met onze eenvoudige paddo calculator.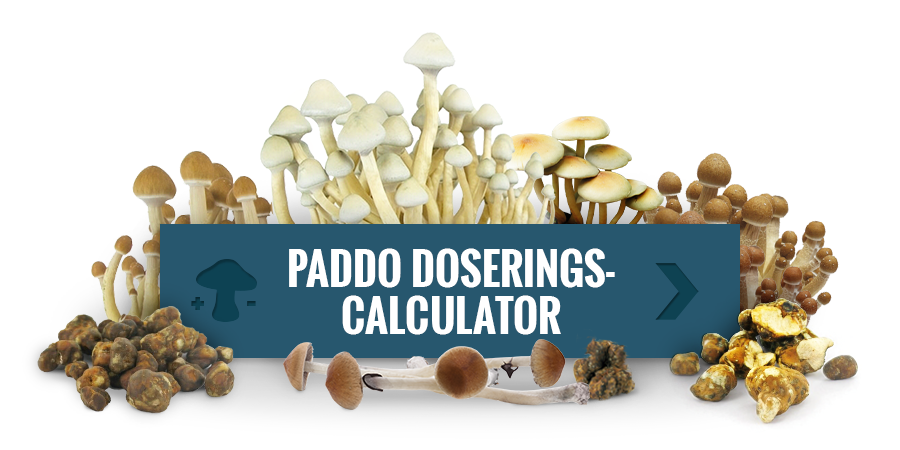 WAARSCHUWING:
Gebruik geen truffels als je in een slechte stemming, depressief of psychotisch bent, of je anderszins mentaal niet helemaal lekker voelt. Magische truffels zijn niet geschikt voor minderjarigen en zwangere vrouwen. Ook is het niet verstandig om te rijden of zware machines te bedienen wanneer je onder de invloed van psilocybe verkeert. Gebruik magische truffels nooit in combinatie met alcohol of andere drugs (voorgeschreven of illegaal). Begin met een kleine dosis en wees er zeker van dat je je comfortabel voelt in het gezelschap en de omgeving.
---
*Kunnen maximaal twee maanden in de koelkast worden bewaard. Na het openen van de verpakking, kunnen ze slechts twee dagen worden bewaard.
*MushMagic truffels worden zonder de blikjes verzonden, tenzij anders wordt verzocht.
Aanvullende informatie over dit product:
Reviews (475)
De klant heeft het product beoordeeld maar geen review geplaatst

De klant heeft het product beoordeeld maar geen review geplaatst

22/Jul/2019

Great
One of the strongest offered by zamnesia, not the strongest for my personal consumption, but very good, in taste and results. My partners had visuals and joy and was giddy the entire time. I had nice insight (no visuals but that is ok), which is truly what I needed.

17/Jul/2019

Pas d'effets
Nous avons testé ça avec mon compagnon, première fois pour tous les deux ! 5 g pour moi, 10g pour lui (il fait le double de mon poids), nous avons bien mâché et pris tout en une fois mais en "savourant" bien, mais à part des fourmis dans les bras et se sentir mou, nous n'avons jamais ressenti le voyage... dommage

15/Jul/2019

Its okay
Its okay but it made me feel good. But not strong at all acutaly kind of weak

12/Jul/2019

Mush
Top level

10/Jul/2019

Arrived bubbling and lost almost all the potency.
As someone who grows truffles/shrooms myself, when I ordered these and the product took 8 days to arrive (to Spain) I knew that due to hot summer weather it's going to go bad immediately.. When I received them, the truffles were already bubbling and bloated inside the package. I still took 12g to test the effects and all I got is slight elevated mood and very faint "HD" vision which is something comparable to dried/weak 1g of mexicana cubes and FAR away from what hollandia is supposed to feel like. Overall for the price you pay one is better off buying a grow kit and if possible order it in winter to avoid any problems and guarantee peak potency fresh out of the kit. This will also make dosing a lot safer instead of a guessing game. (Which for first timers can even be potentially dangerous if you misjudge the potency) As for Zamnesia: I recommend to package the truffles in mylar bags (MRE style) and suck the air out until the truffles compress to smaller size that way one can at least delay them going bad so damn fast.. Specially when shipping in summer. I'm dissapointed but at the same time also blaming myself for buying ready to consume truffles instead of growing my own.

10/Jul/2019

A nice trip
I took the whole bag and worked a lot on the setting in order to experiment a nice trip. I actually found them less strong than the Atlantis strain I tried before, with the effect coming a lot by waves. Sometimes I fast for 15 hours before taking Mushrooms but this time I had some cereal two hours before. Maybe that reduced the effect. The trip itself was cool, although I did get bouts of paranoia here and there. The most interesting part where the visions the shrooms produced while meditating with my eyes closed. I experienced the whole DMT realm unfolding under my closed eyelids, a place I've been before and find fascinating. I interacted with serpent/beatle-like creatures of fascinating colors who showed me some things. Everything was very peaceful. Personally, I might go back to the Atlantis strain, which I found more insightful. Yeah, the DMT fractals are amazing but I miss the revelatory part, which I got more with Atlantis.

09/Jul/2019

Mal viaje
Experimente un mal viaje. Pero bueno... esto es a lo que te arriesgas! Sin embargo, mis amigos sí disfrutaron y yo aprendi del viaje.

08/Jul/2019

Un long voyage et une nuit passé en quelques minutes
Je suis plutôt très tolérant de ce genre de produit alors pour être sur de vraiment partir loin j'ai décider de manger 8 portions en une seule prise de différentes truffes magique dont trois sachet de celle ci. Je peux dire que je n'ai pas été dessus du voyage, non seulement en plus de trouver des début de réponses à des questions qui me gâchent la vie ces derniers temps, j'ai pu voir tout une maison changer. Petit bémol, ces murs et plafonds devenues vert m'était plutôt insupportable (quelle horrible couleur quand tu l'a 6 heures de suites dans les yeux) Bref une belle introspection qui s'imposait et un voyage que j'aurais aimé ne jamais arrêter. On refait bientôt les stocks merci amnezia !

Je kunt geen review plaatsen omdat je dit product niet hebt gekocht
Beperkingen
We verzenden dit product niet naar de volgende landen:
Duitsland, Italië, Verenigd Koninkrijk, Zwitserland, Noorwegen, Ierland
Houd er rekening mee dat als je land niet op onze algemene verzendlijst staat, we er geen artikelen van onze website naar kunnen verzenden. Bekijk hier de lijst voor meer informatie: Verzendinformatie
Video (0)