Paddo Grow Kit Fresh Mushrooms 'B+'
4/

5

(

74

)
De magic mushroom soort Psilocybe cubensis B+ is erg populair, en dat is niet voor niets. De prachtige en overvloedige vruchtlichamen kunnen 30 cm groot worden, de naam B+ verwijst naar het effect. Met deze sets kun je meerdere bloeiperioden oogsten (4 is het minimum, als je ten minste niet al te stom doet. Je hebt alleen geduld nodig.
Meer informatie
Paddo Grow Kit Fresh Mushrooms 'B+': Maakt zijn naam waar
Een van de redenen waarom Psilocybe cubensis B+ zo populair is, is de overvloedige productie van prachtige vruchtlichamen die wel 30 cm groot kunnen worden. Een andere reden is dat deze variëteit zijn naam waar maakt, hij heet niet toevallig B+, dat is een verwijzing naar het effect. De misselijkheid die tijdens het begin van een trip kan optreden is bij deze soort minder hevig dan bij andere.
De paddo kweeksets Fresh Mushrooms bevatten geen vulmateriaal - de inhoud bestaat uit een 1200 ml 100% gekoloniseerd roggesubstraat. Tenzij je heel erg stom doet, zul je ten minste 4 bloeiperioden krijgen!
Inhoud:
1200 ml kweekbox
kweekzak
2 paperclips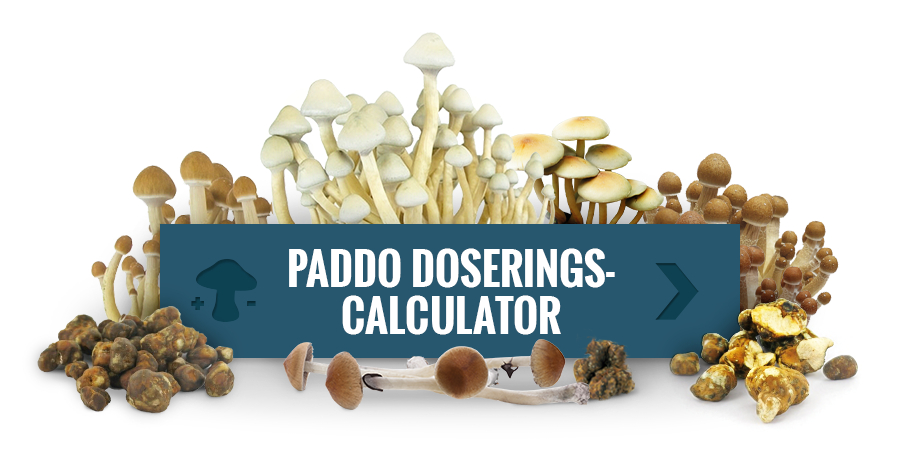 Aanvullende informatie over dit product:
Reviews (74)
De klant heeft het product beoordeeld maar geen review geplaatst

12/Aug/2019

Thaats ultra great guys
so I open box put water in it till was full, left for 1 hour the get rid of water from kit. after follow instructions and if u do it right u will get unless 5 flushes. Be very carefoul HIGIENE is important as FU#K cause I touch 1 time the cake and contaminate in few hours around when I touch it show some green shittt on it but I cut It of and was alright so USE CLEAN HANDS or wear those gloves like doctor :P . And about shrooms it self they help me get rid of all my depressions I felt like I back to the childhood when I got no problems. And it 1 month after I eat them and still fell good. I love them the help me a lot

29/Jul/2019

Sympa
premiére récolte moyen, j'attend la deuxième, mais les effet sont top hilarant et visuel léger.

22/Jul/2019

Qba Janicki
It's my third grow kit that I bought of Zamnesia and a sixth one that I am trying out and for the first time I am dissapointed. First flush, even though quite numerous, seemed to have almost no effect on me. I tried three times with different doasge from 1-5g and the effect was always the same, which is close to nothing. I hope it's some kind of manufactural mistake or maybe just natural bad luck?

De klant heeft het product beoordeeld maar geen review geplaatst

De klant heeft het product beoordeeld maar geen review geplaatst

12/Jul/2019

sadly, it mostly only pinned from the sides- But i Still love this site !
sadly, it mostly only pinned from the sides, and they were really Not potent 2 flushes, has basiclly been enough for two medium trips :( and i would like to add that i am a big fan of Fresh mushrooms growkit, and have had some very good yeilds in the past, and had virtually no probs, with them until now :( i have contacted the team, and i hope they can help. and btw i LOVE ZAMNESIA!

12/Jul/2019

Dry
What happens if i eat dry guuuys???

05/Jul/2019

Mushroomtastic!
Follow the instructions given with these kits( available from zamnesia), and you can't go far wrong. Don't follow advice from YouTube or other such places, telling you to loosen the growing medium, add warm water etc. Just remove the plastic tub from the cardboard box, take off the lid and place inside the bag provided, perforations uppermost, the open end tucked under the tub, no need to add any extra water. Once the shrooms start to show, they sprout fast, and there are lots too. Make sure when harvesting, your arms and hands are clean, because any bacteria will thrive in the warm moist environment inside the bag. I tried eating them raw, very edible, but no effect. So I cooked some in a little butter and had them in a bacon sandwich, I've also put them in a risotto and an omelette great taste, slight tingling of lips and mouth after about half an hour, visual hallucinations, nothing scary, just pinky purple shapes and images, and yawning lots, all in all a pleasant trip.

01/Jul/2019

So easy to grow, just open the lid and away you GROW!
You get the best service from Zam as well. Had a problem, that was MY fault, and they sorted it out which blew me away. Make sure to watch Zams video. The method is so simple, you will be amazed. One crop is worth it, but on to my second one now :)

Je kunt geen review plaatsen omdat je dit product niet hebt gekocht
Beperkingen
We verzenden dit product niet naar de volgende landen:
Duitsland, Zwitserland, Noorwegen
Houd er rekening mee dat als je land niet op onze algemene verzendlijst staat, we er geen artikelen van onze website naar kunnen verzenden. Bekijk hier de lijst voor meer informatie: Verzendinformatie
Video (2)
Video: De Paddo verwarmingsmat van Zamnesia

Deze elektronische mat is ontworpen om je paddo kweeksets op de optimale temperatuur te houden en helpt bij een succesvol kweekproject. Hier ontdek je hoe je de mat gebruikt en wat de voordelen zijn ten opzichte van het kweken van paddo's waar geen hittemat wordt gebruikt.