Supa Gro Kit 100% 'B+'
4.5/

5

(

288

)
Psilocybe cubensis "B+" is een zeer populaire paddo soort vanwege de mooie vruchten die wel 30 cm kunnen worden. Deze Supa Gro kits produceren meerdere flushes en je hebt alleen geduld nodig. De kweekset bevat 1200 ml van spore-geïnoculeerd substraat.
Niet op voorraad
Je ontvangt een melding zodra het product weer op voorraad is
Product accessoires
Pincet
Meer informatie
Supa Gro Kit 100% "B+": B Positief is alles wat je nodig hebt
Psilocybe cubensis "B +" is een paddo soort die mooie vrucht lichamen produceert, waarvan de grootte kan oplopen tot 30 cm. Een andere reden voor de populariteit van dit paddo ras is dat de voorkomende misselijkheid aan het begin van de trip minder uitgesproken is dan bij andere soorten. "B+" is de perfect passende naam voor deze soort, je zal zeker positief zijn. Deze Supa-Gro kits bevatten een 1200ml bouwsteen van 100% mycelium substraat en produceren een veelheid van flushes. Als je het niet verknalt, zie je minstens 5 flushes.
De set bevat
1200ml Grow kit
Filterzak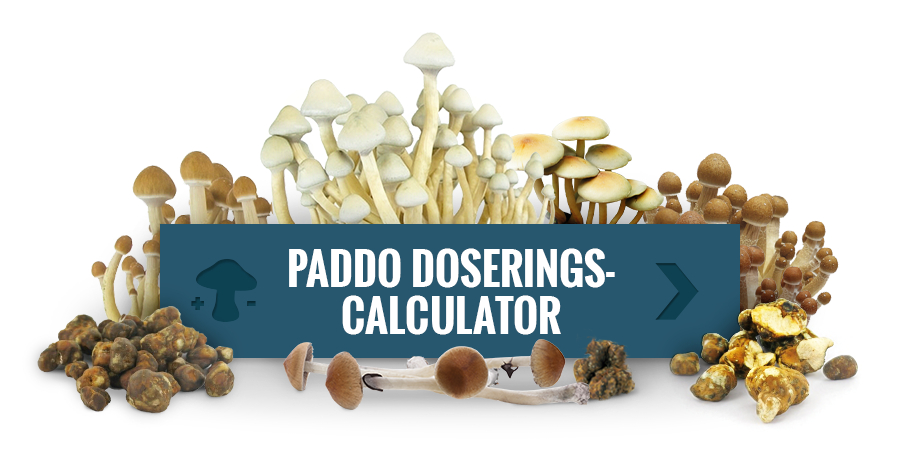 Aanvullende informatie over dit product:
Reviews (288)
De klant heeft het product beoordeeld maar geen review geplaatst

04/Oct/2019

Super
Happy with the delivery and product

02/Oct/2019

Powerful but not as productive
Nice trip, got 15g first flush. Waiting for the second one. Big mushrooms rather than quantity.. good overall

De klant heeft het product beoordeeld maar geen review geplaatst

25/Sep/2019

Excellent growing and tripping experience
These bad girls were top notch. Flush 1: yielded 21g dry - we had perfect summer conditions at 23 degrees - first caps on day 9, harvest on day 14. Flush 2 yielded 6g dry - first caps days 9, harvest day 13. Flush 3 yielded only two, but big feckers - first caps day 15, harvest day 20 (they grew really big because we played them loads of Pink Floyd one night). Have just put Flush 4 to bed this week and have been playing them Mozart and Chopin on the piano so hopefully will yield something good. The trip itself was unbelievable. Ate 3g dry weight. Had amazing visuals, made dragons in the sky etc. The walls were breathing in and out and the carpet lapped gently at our feet. The food was the best bit - everything tasted amazing - the roast potatoes were especially funny. The trip lasted 6 hours but the positive effects lasted a week afterwards, with all my anxiety gone. Beautiful stuff.

23/Sep/2019

David
Took about 2 weeks for the first flush boy was it worth it. Took a pretty big dose, I have bit of experience with shooms, of 6g dry followed by probably the best mushroom high of my life. I have taken larger doses of other shrooms but the kick from these where other worldly without the occasional nausea. Would highly recommend this strain and very easy to grow om

20/Sep/2019

B+kit
Super, arrivé dans les temps, première récolte abondante, j'attends la deuxième. Service après-vente excellent, ils m'ont remplacé un autre kit défectueux. Tout ce que je leur ai acheté correspond à la description.

19/Sep/2019

excellent as ever
the grow kit arrived on time and with all parts included. during setup i followed the information to a t and all was going well but unfortunately the kit fell off its supports and so it lay on my heat mat for over a day before i realised that the grow kit had reached an extreme temperature. At this point i though the kit had died, however it bounced back and the first flush of around 15g dried was harvested after 3 weeks. i just finished harvesting the second flush of around 10g dried. the mushrooms were resilient and flourished despite me fucking up

17/Sep/2019

Good potency, low production.
These mushrooms are good, the potency is just perfect for me (even an 7g fresh tea a week after a big trip was very enjoyable). If you're looking into visuals, check another strain, they are not as visual as other strains can be. The kit however was not as efficient and productive as advertised despite it spent the whole time in perfect conditions, yielded around 10g dry on first flush, and 13g dry on second flush after overnight fridge dunking tek wich would usually end up producing around 30g dry.

17/Sep/2019

Bon SAV
Problème de kit qui n'a fais qu'un petit flush. Vu avec le service SAV qui a était très compréhensif. Merci zamnesia (Ne pas mélanger au cannabis si vous être maigre et/ou sensible !!. )
Hi, wie entferne ich die Pilze, die in das Substrat reingewachsen sind am besten? Danke im vorraus :)
administrator
This happens more often since mushrooms grow every way they can. The best thing is to wait until you start harvesting. As soon as you make your harvest you take out the cake from its plastic container. Please make sure you do this sterile and with care. When you've taken out the cake you carefully take off the mushrooms from the side and make sure you get everything of the mushroom so nothing is left. After this you put the cake back in it's container and you start the grow process from step one again. If you have any further questions please let us know. We're here to help.
sousou
2014-01-12 11:58:57
Did you now how much mushroom we need to eat for a standard trip and a strong trip ? i want to now that for to have a good trip :-)
administrator
While the recommended dose for mushrooms is dependent on many factors, general consensus is 15 to 30 grams of fresh mushrooms and 1.5 - 3.5 grams dried (due to the weight loss incurred during drying). This of course depends on the type of mushrooms. For the stronger mushrooms a lower dose is recommended.
Miguel Izco
2013-05-30 19:53:23
how long can be stored the unopened package?
administrator
Mushrooms are very robust creatures, but we highly recommend to start the growing process instantly after receiving your kit. If you need to store a kit, you can put it in the refrigerator - at 3-5°C the box will be preserved for at least 6 weeks. Important: store the box in an air sealed plastic bag to prevent contamination.
Stel een vraag
Beperkingen
We verzenden dit product niet naar de volgende landen:
Duitsland, Zwitserland, Noorwegen
Houd er rekening mee dat als je land niet op onze algemene verzendlijst staat, we er geen artikelen van onze website naar kunnen verzenden. Bekijk hier de lijst voor meer informatie: Verzendinformatie
Video (2)
Video: De Paddo verwarmingsmat van Zamnesia

Deze elektronische mat is ontworpen om je paddo kweeksets op de optimale temperatuur te houden en helpt bij een succesvol kweekproject. Hier ontdek je hoe je de mat gebruikt en wat de voordelen zijn ten opzichte van het kweken van paddo's waar geen hittemat wordt gebruikt.

Video: Hoe Ga Je Te Werk Met De Supa Gro 100% Mushroom Growkit

We laten je zien hoe je de Supa Gro 100% magic mushroom kit moet gebruiken. Deze mentale geest-vriendelijke cake bestaat uit pure mycelium van Supa Gro 100% die je meerdere malen sterke en gezonde cubensis paddo's zal geven. Je kunt wel tot 6 keer opnieuw oogsten per kit met ongeveer 600-900 gram per keer. Met deze eenvoudig samengestelde kit kan het niet misgaan. Het enige wat je nodig hebt is schone handen of handschoenen, je geeft ze af en toe een klein beetje water en een knus plekje om ze te laten groeien. Dit gaat makkelijker zijn dan je denkt.