Supa Gro Kit 100% 'B+'
4.5/

5

(

256

)
Psilocybe cubensis "B+" is een zeer populaire paddo soort vanwege de mooie vruchten die wel 30 cm kunnen worden. Deze Supa Gro kits produceren meerdere flushes en je hebt alleen geduld nodig. De kweekset bevat 1200 ml van spore-geïnoculeerd substraat.
Op voorraad
Je ontvangt een melding zodra het product weer op voorraad is
Product accessoires
Meer informatie
Supa Gro Kit 100% "B+": B Positief is alles wat je nodig hebt
Psilocybe cubensis "B +" is een paddo soort die mooie vrucht lichamen produceert, waarvan de grootte kan oplopen tot 30 cm. Een andere reden voor de populariteit van dit paddo ras is dat de voorkomende misselijkheid aan het begin van de trip minder uitgesproken is dan bij andere soorten. "B+" is de perfect passende naam voor deze soort, je zal zeker positief zijn. Deze Supa-Gro kits bevatten een 1200ml bouwsteen van 100% mycelium substraat en produceren een veelheid van flushes. Als je het niet verknalt, zie je minstens 5 flushes.
De set bevat
1200ml Grow kit
Filterzak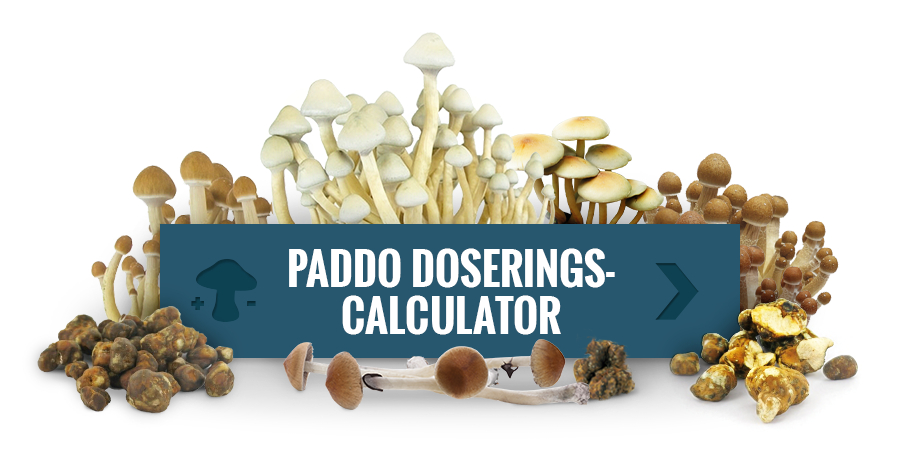 Aanvullende informatie over dit product:
Reviews (256)
09/May/2019

Cal
After a disappointing no show from another batch of Mushrooms, zamnesia allowed us to pick a new kit of our choice. This B+ grew fast and big and we couldn't be happier, thank you for consistently great service and products!

01/May/2019

Great servise
Fast shipping , amazing product! 110 g first flush!

26/Apr/2019

Easy to grow, great trip
First time growing mushrooms. Not much to say, everything was okay. First flush gave 170g fresh, which might be somewhat below average, but again, first time I'm doing this.

De klant heeft het product beoordeeld maar geen review geplaatst

18/Apr/2019

Good
Its good, got 200 grams first flush wating for the second one

04/Apr/2019

Good
10 days and a good flush

03/Apr/2019

Le kit à marché
Tout s'est relativement bien passé pour moi, pas de contamination...etc Cependant en plus d'une récolte pas incroyable en quantité les champignons ont beaucoup trop poussés sur le coté ce qui rendait la récolte vraiment difficile sans abîmer le substrat et le mycélium. Je pense que Zamnesia devrait revoir la manière dont il cultive leur mycélium pour éviter qu'il y ai trop de place sur les cotés. Également j'allais suivre la consigne de la récolte une semaine après les premières pousse. Mais j'avais vu que le voile était déjà bien tombée après 4 jours donc je me suis décidé d'aller acheter ce dont j'avais besoin pour la récolte, je suis revenu trois heures plus tard et ces petits salauds avaient déjà commencé à répandre leur spores, Le fond du sachet était un peu noire. Donc fiez vous plutôt à la position du voile plus qu'à ce délais arbitraire d'une semaine après les premières pousse. Je vais quand même essayer de faire une nouvelle récolte avec un autre sac neuf.

01/Apr/2019

Great as always
First flush 210g within 10 days, the second flush started showing only 2 days later and I picked them this evening only 5 days after that at 190g, seems to be growing thick and fast! Great as always

01/Apr/2019

Mushroom Heaven
Whether you're a first time grower or novice, you couldn't ask for better with this grow kit. Follow the instructions exactly and you'll get several super happy flushes, worth every penny and some! First flush had 23g, 20g second and a very promising looking 3rd in the making. Zamnesia and SupaGro are the perfect match :) Tip: I talk to my shrooms just as I do with my plants and growing vegetables, the positive energy makes all the difference

27/Mar/2019

Epic
First flush finished with a total of a whopping 260 g fresh. Now onto the second flush. Tried 31 g fresh which somehow had no effect on me just a state of limbo for a couple of hours and in a week or so - 4.2 g dried and it was insane. The trip lasted almost 6 hours and the visuals were magnificent and one of the most beautiful thing I've ever seen. Wonderful experience.

Je kunt geen review plaatsen omdat je dit product niet hebt gekocht
Hi, wie entferne ich die Pilze, die in das Substrat reingewachsen sind am besten? Danke im vorraus :)
administrator
This happens more often since mushrooms grow every way they can. The best thing is to wait until you start harvesting. As soon as you make your harvest you take out the cake from its plastic container. Please make sure you do this sterile and with care. When you've taken out the cake you carefully take off the mushrooms from the side and make sure you get everything of the mushroom so nothing is left. After this you put the cake back in it's container and you start the grow process from step one again. If you have any further questions please let us know. We're here to help.
sousou
2014-01-12 11:58:57
Did you now how much mushroom we need to eat for a standard trip and a strong trip ? i want to now that for to have a good trip :-)
administrator
While the recommended dose for mushrooms is dependent on many factors, general consensus is 15 to 30 grams of fresh mushrooms and 1.5 - 3.5 grams dried (due to the weight loss incurred during drying). This of course depends on the type of mushrooms. For the stronger mushrooms a lower dose is recommended.
Miguel Izco
2013-05-30 19:53:23
how long can be stored the unopened package?
administrator
Mushrooms are very robust creatures, but we highly recommend to start the growing process instantly after receiving your kit. If you need to store a kit, you can put it in the refrigerator - at 3-5°C the box will be preserved for at least 6 weeks. Important: store the box in an air sealed plastic bag to prevent contamination.
Stel een vraag
Beperkingen
We verzenden dit product niet naar de volgende landen:
Duitsland, Zwitserland, Noorwegen
Houd er rekening mee dat als je land niet op onze algemene verzendlijst staat, we er geen artikelen van onze website naar kunnen verzenden. Bekijk hier de lijst voor meer informatie: Verzendinformatie
Video (2)
Video: De Paddo verwarmingsmat van Zamnesia

Deze elektronische mat is ontworpen om je paddo kweeksets op de optimale temperatuur te houden en helpt bij een succesvol kweekproject. Hier ontdek je hoe je de mat gebruikt en wat de voordelen zijn ten opzichte van het kweken van paddo's waar geen hittemat wordt gebruikt.

Video: Hoe Ga Je Te Werk Met De Supa Gro 100% Mushroom Growkit

We laten je zien hoe je de Supa Gro 100% magic mushroom kit moet gebruiken. Deze mentale geest-vriendelijke cake bestaat uit pure mycelium van Supa Gro 100% die je meerdere malen sterke en gezonde cubensis paddo's zal geven. Je kunt wel tot 6 keer opnieuw oogsten per kit met ongeveer 600-900 gram per keer. Met deze eenvoudig samengestelde kit kan het niet misgaan. Het enige wat je nodig hebt is schone handen of handschoenen, je geeft ze af en toe een klein beetje water en een knus plekje om ze te laten groeien. Dit gaat makkelijker zijn dan je denkt.