Supa Gro Kit 100% 'B+'
4.5/

5

(

287

)
Psilocybe cubensis "B+" is een zeer populaire paddo soort vanwege de mooie vruchten die wel 30 cm kunnen worden. Deze Supa Gro kits produceren meerdere flushes en je hebt alleen geduld nodig. De kweekset bevat 1200 ml van spore-geïnoculeerd substraat.
Niet op voorraad
Je ontvangt een melding zodra het product weer op voorraad is
Product accessoires
Pincet
Meer informatie
Supa Gro Kit 100% "B+": B Positief is alles wat je nodig hebt
Psilocybe cubensis "B +" is een paddo soort die mooie vrucht lichamen produceert, waarvan de grootte kan oplopen tot 30 cm. Een andere reden voor de populariteit van dit paddo ras is dat de voorkomende misselijkheid aan het begin van de trip minder uitgesproken is dan bij andere soorten. "B+" is de perfect passende naam voor deze soort, je zal zeker positief zijn. Deze Supa-Gro kits bevatten een 1200ml bouwsteen van 100% mycelium substraat en produceren een veelheid van flushes. Als je het niet verknalt, zie je minstens 5 flushes.
De set bevat
1200ml Grow kit
Filterzak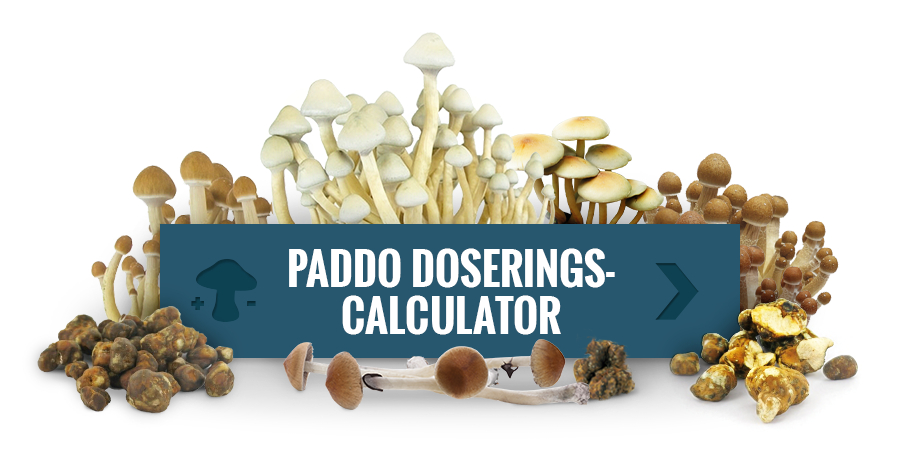 Aanvullende informatie over dit product:
Reviews (287)
04/Jun/2019

Amazing!
Quick delivery, great customer service! First flush 25 dried gr, very pleseant effects and the easiest to grow. Recommended!

31/May/2019

A+ for B+
These B+ kits are the best I have tried so far. No, the flushes do not resemble the picture, but it is still the highest yielding kits I have experienced. I can highly recommend these.

29/May/2019

For B+ I give an A+
Great service. Quick delivery. Managed to get 6 flushes.

27/May/2019

Great service
The service is great. I got this kit for free after a faulty one I ordered before (it had only side growth). So I was very pleased they sent me this new one. As for the first yield, it was a bit disappointing at around 16g dried compared to my first "golden teacher" kit that produced like 27g dried first time. I also messed up drying I think coz I tried it in the oven and not with the special drier I had the first time so the trip was very mild compared to the first one but it still thought me and my friend a lot. :) All in all yea great customer service will be ordering again soon proly the golden teacher one again to see if it will produce similar results like the first one.

22/May/2019

Brilliant service, differing opinions on instructions
Firstly, to review Zamnesia as opposed to the product, these guys are brilliant. Fast and discreet delivery to UK. Ordered on a Friday before a bank holiday weekend, kit was with me the following Saturday. The kit itself is still in progress - slightly different instructions on Supa Grow site. They recommend not to use heat mat, and not to mist until pins appear then mist sides. Zamnesia recommend heat mat and mist until pins appear. I started kit on a Saturday, cut top and bottom off box, and sat it on top os pencils on heat mat and misted daily as per Zamnesia...7 days later I had pins, and 6 days after that it was harvest time. Dry weight of just under 20g. Easy peasy. Followed further instructions for 2nd flush...monster 33g shroom picked within 4 days, now everything slowed down. I've picked an additional 5 amounting to 7g dried in total, then I left home for a few days. I may have dried out the cake with the mat so I've ditched it, so hopefully returning to some treats. Just ordered some GTs and will follow Sgrow intructions. May mate ordered Freshmushrooms B+ from Zamnesia at exactly the same time as my B+and is having very similar growing experience, though with half the dry yield of my first flush. His kit arrived at the same time. Excellent service - thanks guys. you rock

22/May/2019

Good yield
Had 2 flushes so far, third is coming but far less pinheads to see than with the previous two. Had 350 grams in 2 flushes so I'm very satisfied already. Haven't tried them yet.

17/May/2019

I love this kond mushrooms. You can go like bar etc. Kinda like xtc
Good mushrooms. idont read instruction eneugh so i can only 1 good watering and then next time half of it. Ans now 3rd flysh just 3 small mushroom only. Read instructions

16/May/2019

Très bon
Je prends toujours cette variété, que ce soit pour rester posé dans les champs ou aller en soirée. Les effets visuels vont varier en fonction des box et de la dose prise (à partir de 2 g on peut avoir de bonnes déformations mais jamais d'hallucinations), par contre c'est un EXCELLENT champignon pour rigoler pendant plusieurs heures entre copains ! Je récupère environ 35 g secs par box en moyenne

16/May/2019

perfect
this was my first supa grow kit. only had normal kits before. supa grow really rocks. almost 250 first flush

13/May/2019

Great
Strong mushrooms! First flush 16gs dry second flush 10gs dry and just on the third now!
Hi, wie entferne ich die Pilze, die in das Substrat reingewachsen sind am besten? Danke im vorraus :)
administrator
This happens more often since mushrooms grow every way they can. The best thing is to wait until you start harvesting. As soon as you make your harvest you take out the cake from its plastic container. Please make sure you do this sterile and with care. When you've taken out the cake you carefully take off the mushrooms from the side and make sure you get everything of the mushroom so nothing is left. After this you put the cake back in it's container and you start the grow process from step one again. If you have any further questions please let us know. We're here to help.
sousou
2014-01-12 11:58:57
Did you now how much mushroom we need to eat for a standard trip and a strong trip ? i want to now that for to have a good trip :-)
administrator
While the recommended dose for mushrooms is dependent on many factors, general consensus is 15 to 30 grams of fresh mushrooms and 1.5 - 3.5 grams dried (due to the weight loss incurred during drying). This of course depends on the type of mushrooms. For the stronger mushrooms a lower dose is recommended.
Miguel Izco
2013-05-30 19:53:23
how long can be stored the unopened package?
administrator
Mushrooms are very robust creatures, but we highly recommend to start the growing process instantly after receiving your kit. If you need to store a kit, you can put it in the refrigerator - at 3-5°C the box will be preserved for at least 6 weeks. Important: store the box in an air sealed plastic bag to prevent contamination.
Stel een vraag
Beperkingen
We verzenden dit product niet naar de volgende landen:
Duitsland, Zwitserland, Noorwegen
Houd er rekening mee dat als je land niet op onze algemene verzendlijst staat, we er geen artikelen van onze website naar kunnen verzenden. Bekijk hier de lijst voor meer informatie: Verzendinformatie
Video (2)
Video: De Paddo verwarmingsmat van Zamnesia

Deze elektronische mat is ontworpen om je paddo kweeksets op de optimale temperatuur te houden en helpt bij een succesvol kweekproject. Hier ontdek je hoe je de mat gebruikt en wat de voordelen zijn ten opzichte van het kweken van paddo's waar geen hittemat wordt gebruikt.

Video: Hoe Ga Je Te Werk Met De Supa Gro 100% Mushroom Growkit

We laten je zien hoe je de Supa Gro 100% magic mushroom kit moet gebruiken. Deze mentale geest-vriendelijke cake bestaat uit pure mycelium van Supa Gro 100% die je meerdere malen sterke en gezonde cubensis paddo's zal geven. Je kunt wel tot 6 keer opnieuw oogsten per kit met ongeveer 600-900 gram per keer. Met deze eenvoudig samengestelde kit kan het niet misgaan. Het enige wat je nodig hebt is schone handen of handschoenen, je geeft ze af en toe een klein beetje water en een knus plekje om ze te laten groeien. Dit gaat makkelijker zijn dan je denkt.