Zamnesia Grow Kit 'B+'
4/

5

(

28

)
Psilocybe Cubensis "B+"is vanwege haar prachtige vruchtlichamen een van de populairste variëteiten. Deze kweeksetjes zijn in staat om meerdere bloeiperioden te produceren (behandel ze goed en je zult meerdere bloeiperioden zien), en alles wat je nodig hebt is geduld en een beetje water. De kweekset bevat vermiculiet als deklaag, perliet om water vast te houden en het gekoloniseerd substraat.
Product accessoires
Pincet
Meer informatie
Zamnesia - Grow Kit B+: Een geweldige keus voor positiviteit
Psilocybe Cubensis "B+" is vanwege de prachtige vruchtlichamen een van de populairste magic mushroom-soorten. Sommige exemplaren kunnen een hoogte bereiken van wel 30 cm. Een andere reden voor de populariteit van deze soort, is dat de soms optredende misselijkheid bij het begin van de trip, bij deze paddenstoel veel minder uitgesproken is dan bij andere variëteiten. De naam "B+" past perfect, want het effect van deze soort maakt je uren lang positief.
Deze kweekset bevat perliet (om water vast te houden), vermiculiet (als deklaag) en volledig gekoloniseerd substraat. De kit is direct na ontvangst klaar voor gebruik.
Handleiding Zamnesia Grow Kits
Inhoud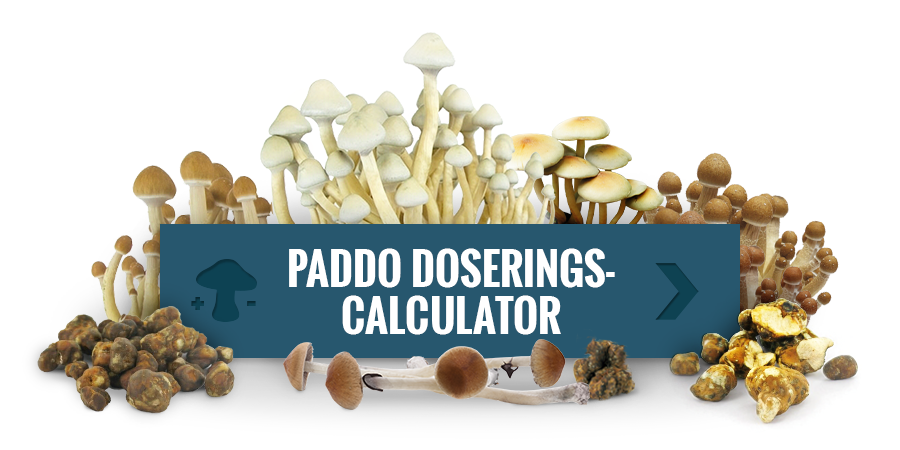 Aanvullende informatie over dit product:
Reviews (28)
16/Oct/2019

Yo
a lot of pins appeared little late, but then stopped growing ;/

03/Oct/2019

Worth the wait
My kits started out slow, I wasn't sure if they will fruit, but I ended up having 4-5 flushes out of them with absolutely gorgeous yields. You just have to be patient and they seem to yield endless. If you take good care of them- do exactly what you the instructions say, you should have no problem. Instructions are clear and the my order arrived in a week. I also want to note that I orderd one other kit that unfortunately wasn't good, so I wrote an email about it to the zamnesia team and to my surprise they took the time to exchange a bunch of emails and then came to the conclusion that the kit was bad from the start and gave me a voucher of that price that I can use up within a year. Thank you Zamnesia! Keep it up.

02/Oct/2019

Du bon et du moins bon
Il y a eu un soucis avec le colis, le service client a été absolument génial et réactif. Je les remercie pour cela. Concernant le produit en lui même, les champignons ont eu dû mal a émerger, et ils n'ont fini par pousser que sur les côtés. J'ai pourtant suivi le protocole à la lettre. Je ne pense pas que la qualité du pain de mycelium soit en cause, par contre je pense que l'eau n'à pas réussi à le pénétrer assez profondément. Pour le second flush, j'ai décidé de l'aider un peu en faisant quelques trous sur la face supérieure (avec matériel stérilisé) et j'attends de voir ce que ça donne. Je pense que ça fonctionnera !

26/Sep/2019

looking good
Ordered 3 boxes, first flush is looking good, all 3 fully covered with shrooms, didnt pick them jet so idk in g but its looking good :)

De klant heeft het product beoordeeld maar geen review geplaatst

10/Sep/2019

B+ review
I am going to start with expressing my greatest thanks to the Zamnesia support team. So then, the first box arrived and after the 20 days the pins showed up but were not growing, contacted Zamnesia support and they said that the box was most likely contaminated from the start. They have replaced the box for a new one. The new box arrived in time and soaked it as per instructions provided by the support team. Second box. Day 20 nothing. Day 22, nothing. Day 23 the first pins showed up. Day 25 the first havest. Somehow the second box was with a timed delay (first flush). The second flush was as expected in exactly 14 days time. Trip report: took 1g, because was hangover and had a lot on my mind. WoW. Did not expect such a strong visual trip just from 1g. Previously tried McKenai and Hawaiian, and in My own experience B+ were stronger and more visually active. Thank you Zamnesia for your support and keeping it going. P.S. Might try ordering different kit, since not only I experienced the difficulties with growing.

02/Sep/2019

nothing
after three weeks still nothing happened. tried to reactivate with a second "flush" but a few days later the mold started to grow.

14/Aug/2019

Disappointment
Kit took what felt like a long time to arrive despite me checking in regularly to see tracking progress and hoping for it to turn up relatively quickly. First attempt growing. Was so keen to try as an organic homegrown medicinal treatment for my diagnosed depression and anxiety. An alternative to pharma drugs which have many unpleasant side effects that I cannot endure. Unfortunately it quickly became apparent that the kit was completely infested with all manner of contaminant organisms ranging in colour from bright yellow to black and green. Such a disappointment especially as I had spent 40+ Euros on it and had such high expectations. I wondered if it was possible that the kit somehow became contaminated on route as Europe had experienced a very hot heatwave at the time during the delivery. I would love to give it another attempt, but cannot afford to spend another 40 Euros just to have it fail on me again. I would also just like to add though that I had also done a later order for Sceletium tortuosum and Trichocereus cacti cuttings, which had subsequently been planted. My two cacti have rooted and are putting on good growth and look very healthy while three of my Sceletium seeds germinated and are doing very well. I am very satisfied with these products and the email communications that I have had with the Zamnesia team have been very helpful and they have responded rapidly to any queries that I had. Would recommend them.

06/Aug/2019

Very nice
3 flushes, about 300g of fresh mushrooms. Definitely recommend.

05/Aug/2019

Zamnesia Grow Kit 'B+'
The package came all moldy, it probably got infected on the way. I give them another chance with spore print, I have more control over mold that way.
Beperkingen
We verzenden dit product niet naar de volgende landen:
Duitsland, Zwitserland, Noorwegen
Houd er rekening mee dat als je land niet op onze algemene verzendlijst staat, we er geen artikelen van onze website naar kunnen verzenden. Bekijk hier de lijst voor meer informatie: Verzendinformatie
Video (1)
Video: De Paddo verwarmingsmat van Zamnesia

Deze elektronische mat is ontworpen om je paddo kweeksets op de optimale temperatuur te houden en helpt bij een succesvol kweekproject. Hier ontdek je hoe je de mat gebruikt en wat de voordelen zijn ten opzichte van het kweken van paddo's waar geen hittemat wordt gebruikt.