Het gebruik van Valeriaan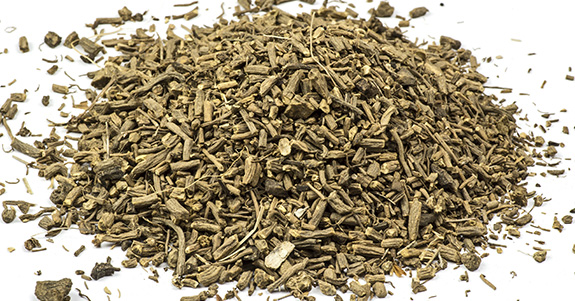 De dosering en frequentie kunnen worden aangepast, afhankelijk waarvoor Valeriaan wordt gebruikt. Om angst en spanning te verminderen, kunnen de hele dag door kleinere doseringen worden genomen. Als een slaapmiddel kan een kopje thee of een paar druppels van een tinctuur kort voor bedtijd worden genomen.
Er zijn diverse manieren om Valeriaan te nemen: Capsules, tincturen of thee. Wanneer je wortel gebruikt, is het zetten van thee het meest eenvoudig, hoewel het maken van je eigen tinctuur ook niet moeilijk is.
Valeriaan thee
Vaak wordt een kruidenthee gebrouwen met kokend of bijna kokend water. Hoewel deze temperaturen voor vele kruiden acceptabel zijn, zullen de actieve bestanddelen van Valeriaan door heet water worden vernietigd. Het is niet ongewoon dat mensen Valeriaan thee probeerden zonder effecten. Het is daarom van groot belang om Valeriaan thee met koud water te bereiden.
Het actieve bereik van gedroogde Valeriaanwortel ligt tussen 5-10 gram, afhankelijk van jouw gewicht en gestel. Experimenteer eerst met een kleinere dosering en verhoog deze zonodig. Om een thee te maken, week je de wortel zo lang mogelijk in een beker koud water. In een ideale situatie, laat je de Valeriaan in de ochtend al weken om in de avond te kunnen drinken, waarbij je dus het kruid 12 uur lang geweekt hebt. Het zal ook werken als je korter weekt, maar het effect zal zwakker zijn. Het absolute minimum is 15 minuten, hoe langer hoe sterker. Zeef het mengsel voor gebruik.
Valeriaan tinctuur
Valeriaan is ook enorm effectief in een tinctuur. Een tinctuur is een alcohol extract, die kan worden gemengd met water of direct onder de tong worden gedruppeld. Het maken van een tinctuur is gemakkelijk: Vul een glazen pot met de kruiden en bedek dit met graan alcohol of wodka (40% minimum). Draai de deksel erop en schud elke dag even. Na vier weken filter je het kruid eruit en giet de vloeistof in een fles.
Het is ook mogelijk de gedroogde Valeriaan wortel direct in te nemen. Omdat het niet geweldig smaakt is het gemakkelijker de wortel te vermalen tot een poeder en capsules te vullen. Onze capsule machine is hier perfect voor.