Over ons
Welkom bij Zamnesia, de grootste online Zaden Bank, CBDshop, Headshop, Smartshop en Lifestyleshop van Europa.
Graag willen wij u vertellen wie we zijn en hoe wij te werk gaan, en u uitleggen wat ons beleid is betreft de veiligheid en privacy van uw gegevens.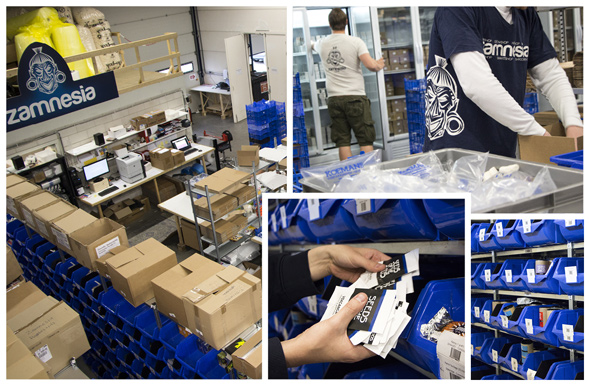 Zamnesia zit al sinds 2002 in de geestverruimende industrie en biedt op dit moment via de webshop meer dan 3000 unieke producten aan. Dit maakt Zamnesia een van de grootste online winkels voor headshop, smartshop, en cannabis gerelateerde artikelen van Europa.
Met een team van 20 professionals die ondersteund worden door verschillende insiders, freelance professionals en professionele cannabis zaden producenten blijft Zamnesia groeien en zichzelf door ontwikkelen.
Een geweldig en compleet aanbod van verschillende producten
Naast onze uitgebreide aanbod van bongs, (water) pijpen en vaporizers, grinders andere rook gerelateerde artikelen. Heeft Zamnesia ook een enorm aanbod van verschillende vloeitjes en tips, weegschaaltjes en geheime opbergdoosjes. 
Om meer dan 20 jaar ervaring in het kweken en produceren van cannabis zaden op nederlandse bodem te kunnen delen met de cannabis liefhebbers wereldwijd. Hebben we besloten onze eigen cannabis zaden lijn op de markt te brengen. Onze cannabis zaden collectie bestaat uit met de hand geselecteerde cannabis zaden met een enorm hoog kwaliteits gehalte. Zo kunnen wij verschillende gefeminiseerde en gefeminiseerde autoflowering soorten aan bieden tegen een zeer goed prijs.
Al onze zaden komen direct van de organische moederplanten en worden dagelijk gestest om hun kwaliteit van ontkieming te kunnen garanderen. Naast onze eigen soorten hebben we ook de cannabis strains van de grootste zaden merken op vooraad. Alles bij elkaar kunt u op Zamnesia meer dan 1500 verschillende cannabis strains vinden.
Maar er is nog meer...
Ook voor de mensen met een voorkeur voor exotische producten heeft Zamnesia veel verschillende producten aan te bieden. Van growkits om je eigen paddestoelen te kweken tot aan psychedelische zaden en kruiden. De festival en feestgangers hoeven ook niet meer verder te zoeken. Want met de party pillen en de uitgebreide collectie lifestyle artikellen die Zamnesia aanbied wordt elk festival een geslaagd feest.
De privacy en veiligheid van uw persoonlijke gegevens.
In tegestelling tot de meeste online winkels in deze branche verstuurd Zamnesia waarbij een snelle levering en discretie van de betalingen en verzendingen centraal staan.
Al onze producten worden verstuurd in discrete dozen waar uiteraard ons bedrijfsnaam  of logo nooit op vermeld zullen staan. Wij versturen de pakketen zodanig dat deze niet bij uw buren worden afgegeven wanneer u niet thuis bent. Wij zorgen ervoor dat het postkantoor u op de hoogte brengt wanneer u niet thuis was en er een post-pakket voor u klaar staat.
Om uw bestelling goed af te ronden hebben wij uw: Naam, e-mailadres en ontvangstadres nodig. Afhankelijk van uw betaalmethode kunnen wij ook uw creditcard nummer en vervaldatum of uw rekeningnummer nodig hebben. Deze persoonlijk informatie verzamelen wij alleen om uw bestellingen te verwerken en u een gemakkelijke winkel ervaring te geven.
Persoonlijke informatie zal uiteraard versluiteld worden opgeslagen en zal nooit aan derde partijen worden vrij gegeven. Ook zullen wij u nooit spam e-mail opsturen of uw email adres aan derde geven.
Voor vragen en of opmerkingen betreft onze privacy regeleling of over een van onze producten, dan kan je gebruik maken van onze contactpagina.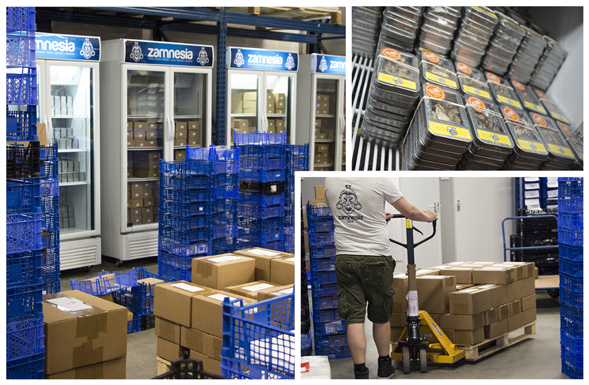 ---

---