G Pen Elite
4.5

5

1

(

10

)
De G Pen Elite, ontworpen met draagbaarheid in gedachte, is een convectie vaporizer die prima presteert, gebaseerd op smart-chip technologie met een van de grootste kruidenkamers op de huidige markt. Laat je niet foppen door het simpele, zwarte uiterlijk, want deze geavanceerde gadget is uitgerust met een innovatief 360 keramisch verwarmingselement, voor snelle en gelijkmatige verdamping.
Product accessoires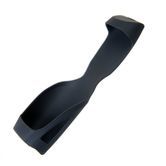 G Pen Elite Silicone Sleeve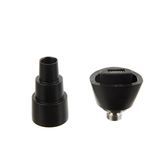 G Pen Elite Waterpijpadapter
Bekijk alle accessoires
Meer informatie
Deze vaporizer is te gebruiken met:
G Pen Elite - Ergonomisch ontworpen, draagbare high-performance convectie vaporizer
De G Pen Elite is een draagbare, high-performance convectie vaporizer, gebaseerd op smart-chip technologie, aangedreven door een lithium-ion batterij van de hoogste kwaliteit. De G Pen Elite, ontworpen met draagbaarheid in gedachte, is de perfecte combinatie van vormgeving en functionaliteit, waardoor het de ideale oplossing is voor efficiënt vapen onderweg.
Deze ergonomisch ontworpen gadget mag pronken met een van de grootste kruidenkamers op de markt, die volledig van keramiek is gemaakt en in staat is grofweg 0,75g materiaal vast te houden. Het innovatieve 360 keramische verwarmingselement verzekert snelle en gelijkmatige verdamping van het gekozen materiaal. Deze revolutionaire technologie opent de deur naar een geheel nieuwe vaping ervaring met ongeëvenaarde prestaties.
De G Pen Elite kan worden ingesteld op een temperatuur van 93-220°C (200-428°F), wat betekent dat de gebruiker kan experimenteren met vapen op een lagere temperatuur en de beste instelling kan ontdekken voor de meest prettige ervaring, inclusief optimale smaken en effecten.
Omvang van de levering
1 G Pen Elite
1 G Pen hulpmiddel
1 USB Oplaadkabel
1 G Schoonmaakborstel
G Pen Elite Product Informatie

| | |
| --- | --- |
| Merk | G Pen |
| Type | Draagbaar |
Aanvullende informatie over dit product:
Reviews (10)
03/Oct/2021

Love it
If you're not into smoking and are looking for an alternative, this is the perfect thing! Tastes are good, easy to use, lasts long.

20/Jan/2021

G PEN
if your a proper smoker and you like to taste ya buds then this is not for you,,trust me

16/Oct/2018

Boquilla mejorable
Bueno en todos los aspectos, aunque la boquilla es mejorable. Con el uso el deterioro de la misma es más rápido que el indicado. Además es recia a la hoa de la recargar lo que hace molesta la manipulación en caliente para su relleno o más óptimo limpiado.

02/Jul/2018

Really good quality product!
One of the best vapes I have ever tried. Easy to clean and very high quality materials.

25/Jun/2018

Almost perfect...
This is the best vaper I have tried. From a quick and easy delivery to a well-packed cloud of goodness, it was all just fine and well. Buyer beware! There are items for sale on Ali-whatever and other China stores that sell for much less, and of course they are all fake shit that breaks or don't work at all. This is the real deal, and anything that cost less is a fake. Thanks, Z, for great deals.

27/Feb/2017

The G Pen Elite works better than it should
So I bought this G Pen Elite for a friends birthday, and occasionally I used it too when we're chillin. I thinking of buying once for myself too. Things you need to know before buying: + Product is made of very high quality materials + It is very small and can fit comfortably in your pocket + Design is just awesome and fits nicely in your hand + Price is suitable for this high quality product + Works very well on the recommended temperatures for vaping + Thanks to the USB cable (included) you can charge everywhere like you do with your phone + Cleaning and access of the container is super easy Downside - The vapors on the current market just take too damn long to charge! That also goes for the G Pen Elite - You got to have the brush and stomper always with you, because the herbs can really stick to the sides. The brush cleans great All in all, it really is a great product and value for the money.

20/Jan/2017

it take some time to learn it.
Very good vaporizer , it can last 12 sessions , and the taste very good... it deserve the money!!!

22/Dec/2016

Gutes Stück
-guter Preis -gute Qualität -angenehmes verdampfen -oberchillig elegantes Design

Je kunt geen review plaatsen omdat je dit product niet hebt gekocht
Beperkingen
Houd er rekening mee dat als je land niet op onze algemene verzendlijst staat, we er geen artikelen van onze website naar kunnen verzenden. Bekijk hier de lijst voor meer informatie: Bestellen & Verzenden
Video (1)
Video: G pen Elite van Grenco Science

Deze krachtige en goed ontworpen vaporizing unit levert geweldig werk bij het vaporizen van je favoriete kruiden.

Met een enorme kruidenkamer, waarin je ongeveer 0,75g kruiden kwijt kan, zal je met deze unit alle kanten uit kunnen.
De digitale temperatuur aflezing, stevige grip en goede bouwkwaliteit maken van deze unit een must-have.