Filterzak
5

5

1

(

109

)
Deze autoclaveerbare zak heeft microporeuze filters ingebouwd, waardoor gas erin en eruit kan, maar vocht behouden blijft en verontreinigingen blijven buiten de deur. Dit is belangrijk omdat tijdens de mycelium groeifase, veel CO2 wordt afgegeven. Dit heeft ventilatie nodig maar het product mag niet uitdrogen. In het kort onderhoudt de zak de perfecte omgeving voor het kweken van shrooms.
Product accessoires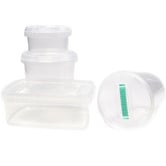 Filter Box
Meer informatie
Breedte: 32cm
Hoogte: 57cm
Geschikt voor 1200ml kits
Reviews (109)
11/Aug/2021

Nice quality
The bag has a good quality. Fits perfektly for my plans.

12/Jul/2021

High quality
A must have!

25/May/2021

Filter bags
As usuall item good quality for price you payed, recommended

23/Apr/2021

Bien pratique ces sac !
Super sacs de culture, bien pratiques, même si le fond peut laisser passer de l'eau..

04/Apr/2021

Perfekt
Super Qualität!!

12/Mar/2021

Perfekt
Perfekte alternative zur Standard Grow Tüte

20/Feb/2021

Great
Allowed for airflow and micro moisture bubble build up, chur!

12/Feb/2021

parfait pour le maintien de l'humidité
parfait pour le maintien de l'humidité et créer un micro climat adéquat pour la culture de champi

10/Feb/2021

Bien mieux que ceux d'origine
Prend bien la forme de la boîte à substrat, se plie parfaitement dans le carton, tient bien droit, facile à secouer :)

Je kunt geen review plaatsen omdat je dit product niet hebt gekocht
Ich würde gerne die Maße des Beutels wissen, wenn das möglich ist. (Länge, Breite, Höhe in aufgestellter Form)
administrator
Our Filter Bags measure approximately 49 cm x 20 cm. Perfect for our 1200 ml Grow Kits ;)!
Stel een vraag
Beperkingen
Houd er rekening mee dat als je land niet op onze algemene verzendlijst staat, we er geen artikelen van onze website naar kunnen verzenden. Bekijk hier de lijst voor meer informatie: Bestellen & Verzenden
Video (0)