De Adventskalender van Zamnesia is terug! In november en december ontvang je bij elke bestelling een gratis adventskalender. Vier dit vakantieseizoen in stijl met onze gloednieuwe adventskalender met cadeautjes ter waarde van maximaal € 50,-. Open vanaf 1 december elke dag een nieuw deurtje en ontdek wat erachter zit.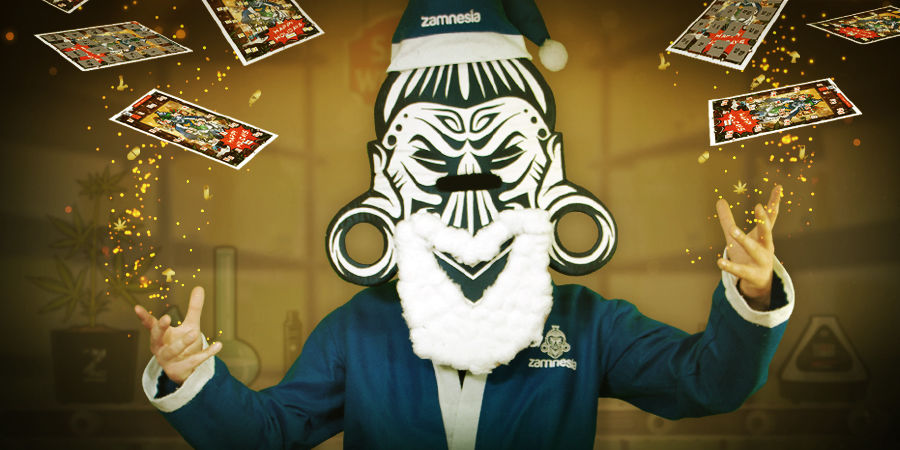 Achter elk deurtje vind je een magisch cadeautje waarmee de vakantieperiode onvergetelijk wordt. Verwen jezelf en je dierbaren met de Zamnesia Adventskalender.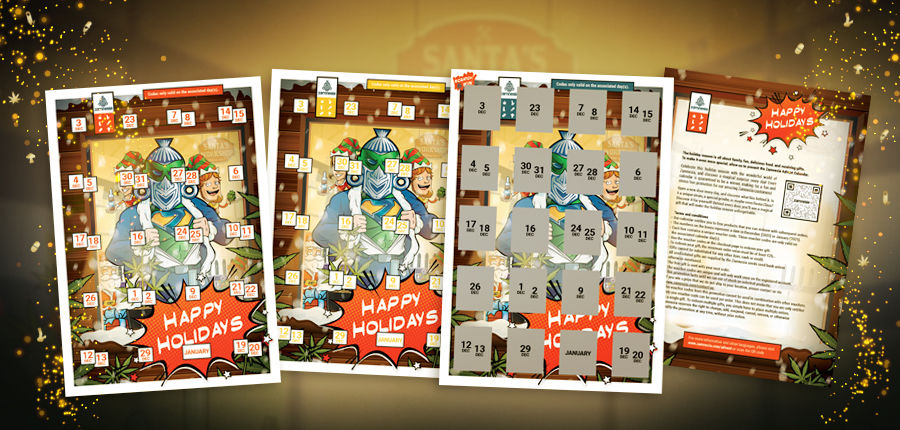 Actievoorwaarden:
De adventskalender van Zamnesia geeft je recht op gratis producten, waar je bij volgende bestellingen aanspraak op kunt maken.

De cijfers op de doosjes vertegenwoordigen een datum in december (2020) of januari (2021).

Elke vakje bevat een unieke vouchercode. Deze vouchercodes zijn enkel geldig op de bijbehorende kalenderdag(en).

Om een cadeautje te kunnen ontvangen, moet het minimale bestelbedrag € 25,- zijn.

Gebruik de vouchercodes bij het afrekenen om je cadeau te ontvangen.

Cadeautjes zijn niet inwisselbaar voor andere items, cash of credit.

Alle zaden-gerelateerde cadeautjes worden geleverd door de zadenbank Zamnesia Seeds, tenzij anders aangegeven.

Het gratis cadeau wordt opgestuurd bij je volgende bestelling.

De vouchercodes zijn uniek en werken slechts eenmaal op je geregistreerde account. Deze actie loopt zolang de voorraad van de geselecteerde producten strekt.

Als je een prijs wint die we niet naar je kunnen verzenden, neem dan contact met ons op.

De vouchercodes van deze actie kun je niet gebruiken in combinatie met andere vouchers.

Je kunt slechts één vouchercode gebruiken per bestelling. Dit betekent niet dat je maar op één cadeau recht hebt. Om meerdere cadeautjes te ontvangen, dien je simpelweg meerdere bestellingen te plaatsen.
* Zamnesia behoudt zich het recht voor op elk moment de actie te veranderen, onderbreken, annuleren, verwijderen of anderszins te wijzigen, zonder voorafgaande kennisgeving.