Kanna Extract UC2
3.5

5

1

(

18

)
UC2 is een uiterst geconcentreerd extract van Sceletium tortuosum, ook bekend als Kanna. Kanna bevat een alkaloïde genaamd Mesembrine, een stof die zich als een serotonine heropnameremmer gedraagt en die ontspannende effecten teweegbrengt. Dit extract kan in voedsel worden gemengd.
Niet op voorraad
Je ontvangt een melding zodra het product weer op voorraad is
Product accessoires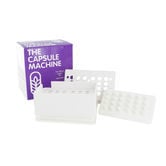 Capsule Machine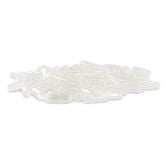 Gelatine Capsules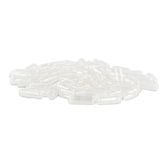 Vegetarische Capsules
Meer informatie
Kanna Extract UC2 - Uiterst geconcentreerd extract van Sceletium tortuosum
Sceletium tortuosum, ook bekend als Kanna, bevat een stof genaamd Mesembrine, dat is een alkaloïde die zich gedraagt als een serotonine heropnameremmer. Dit uiterst geconcentreerde extract met voedsel worden vermengd. Als je het met voedsel vermengt, wordt het effect uitgesteld, maar duurt de bedwelming langer.
Hoe gebruik je UC2 extract
UC2 kan vermengd worden met voedsel, maar het effect komt het best naar voren in een lege maag, daarom raden we aan om dit extract in een capsule in te nemen. Voor een lichte ervaring is de aanbevolen hoeveelheid 100 mg, een sterke ervaring vereist 200 mg.
Kanna Extract UC2 Product Informatie

| | |
| --- | --- |
| Gewicht | 1 gr |
Aanvullende informatie over dit product:
Reviews (18)
27/May/2021

Qualità
Ottimo prodotto,l'ho usata in modo differenti,la sensazione piacevole dura a lungo

09/Mar/2021

ottimo
prodotto valido da provare il modo di assunzione determina l'effetto che è molto positivo io la uso sublinguinale e ho ottimi risultati , se abbinata alla cannabis light i risultati sono entusiasmanti

22/Feb/2021

Kanna 1g
My girlfriend and I tried this. I felt a pleasant buzz but she didn't. we both dossed + 100 mg, three times in 1 hour.

24/Dec/2020

Bof aussi.
J'ai fais les mêmes expériences que H.F: - sniff prudent: keudale - sniff sauvage: keudale à part le nez qui brule - en joint mixé avec du tabac : petit effet euphorique mais léger léger (mais avec 0.2g dans le joint hein) Décevant d'une manière générale.

22/Apr/2020

Bof
Produit cher niveau qualité/prix, moi je le mélange à du jus de fruits, je met environ 1 tiers du gramme, l'effet me dure entre 3 et 5 heures, pas abusé non plus, en sniff difficile de ressentir l'effet, je conseille plûtot le ET2 qui la donne une vrai expérience au Kanna.

22/Apr/2020

vraiment
leger vraiment leger

04/Mar/2020

sehr chillig
lässt dich in eine angenehme chillige Atmosphäre gleiten, leichte Veränderung der Sehschärfe, etwas verschwommen, aber sehr angenehm.

23/Jul/2019

Nice subtle high
Filled in capsules, it gives a gentle high and relaxed feeling. Only bad thing about this one is the price!

11/Jun/2018

Fun Stuff
Kanna extracts are great, if you don´t overdose and know what to use them for and what to get out of it it´s a secure and fun way to lift your mood for a couple of hours. UC2 has a good bearable taste to it, is superfine but unfortunately too expensive, therefor minus one star.

24/Apr/2018

Cool but expensive
I tried other kanna extracs that un my appinion are much worth than uc2.
Beperkingen
Houd er rekening mee dat als je land niet op onze algemene verzendlijst staat, we er geen artikelen van onze website naar kunnen verzenden. Bekijk hier de lijst voor meer informatie: Bestellen & Verzenden
Video (1)
Video: Het gebruik van: Kanna

De volgende gebruikershandleiding gaat over Kanna. We bespreken alle belangrijke feiten van dit kruid, waaronder een beetje van de geschiedenis, waar het voor kan worden gebruikt en, nog belangrijker, hoe je het moet gebruiken!

Als je alles wil weten over Kanna, moet je deze video bekijken!