MushMush Grow Kit Variety Pack ALPHA
4.5/

5

(

86

)
Begin je net met het kweken van je eigen magic mushrooms en heb je geen idee welke soort je zou moeten kiezen of wil je ze gewoon vergelijken? De Kweekset Variety Pack van MushMush is het antwoord - deze bevat drie verschillende kweeksetjes, elk met een inhoud van 540ml gekoloniseerd substraat. Alle kits kunnen naast elkaar gekweekt worden in dezelfde zak.
Product accessoires
Pincet
Meer informatie
MushMush Kweekset Variety Pack ALPHA- Cambodia, Mazatapec en Moby Dick
Ben je nog niet bekend met kweken van je eigen magic mushrooms en wil je je vaardigheden testen voordat je een grote kweekset bestelt? Of heb je geen flauw idee welke soort je moet kiezen of wil je er een paar vergelijken? Wat nu? Dan is de Kweekset Variety Pack van MushMush het antwoord - deze set bevat kweeksetjes van drie verschillende magic mushroom soorten, Cambodia, Mazatapec en Moby Dick, elk met een inhoud van 540ml volledig gekoloniseerd substraat dat reeds klaar is voor gebruik. Alle kits kunnen tegelijkertijd naast elkaar gekweekt worden in dezelfde zak.
De kweeksetjes in deze set bevatten een laag perliet om water vast te houden, volledig gekoloniseerd substraat en vermiculiet als deklaag. De kweeksetjes zijn bij ontvangst reeds klaar voor gebruik - je hebt alleen geduld nodig. Om de beste resultaten te behalen lees je onze handleiding.
Inhoud:
3x kweekset 540ml
1x grote filterzak
4x paper clip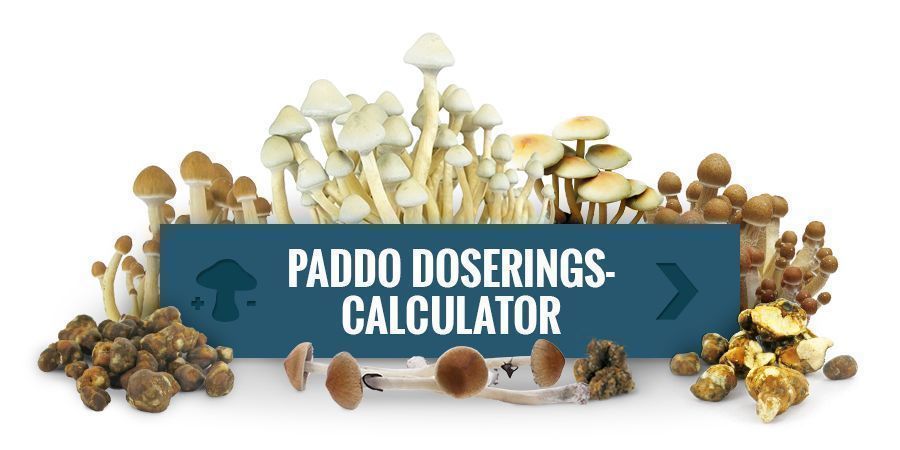 Handleiding MushMush Grow Kits
Video
Het oogsten van de growkit
Gebruik de Paddo Verwarmingsmat om je opbrengst te verhogen!
Reviews (86)
18/Jun/2019

Moyen
Ces champignons sont pas mal puissant, j'ai pu les tester frais et sec, mais à chaque fois que j'ai pu commander des kit contenant les 3 petits pain, ce kit ne m'a jamais rentabiliser, au niveau du prix et des récoltes. Je possède deux tapis chauffant, je suis assez équipé pour la culture, avec ce kit j'ai seulement eu 2 récoltes et les champignons de couleur blanc n'ont jamais poussent. Je recommande plutôt des kits de 1200mL, une récolte vous seras plus importante et le nombre de flush que vous ferais vous seras rentable. Bonne chance

06/May/2019

tres mauvaie
tres mauvaie produit déconseillé petit champignon

De klant heeft het product beoordeeld maar geen review geplaatst

De klant heeft het product beoordeeld maar geen review geplaatst

28/Jan/2019

Sweet mushh
169g dry shrooms in ~7 weeks

14/Dec/2018

Excellent service, good communication and staff availability, I have found excellent quality of goods, shipping is fast and the package is anonymous. What more could you want?
I bought this set of three single-portion trays containing three different species of mushrooms ... I was at my first experience and, to my surprise, all three trays gave fruits! The albino species spent more time colonizing the substrate, then they are matured all together. The other two species have brown hat, but then all the mushrooms are scramin of blue, because they are actually good! Well-being is perceptible even at low dosage. I think I'll buy this set again, and I highly recommend it to everyone . Hello from Italy!

14/Nov/2018

Mushmush alpha
C'est la première fois que je fais une culture de champignon et j ai chosiis le kit pour débutant. Je dois avouer que la mise en place est extrêmement simple si on lit bien le manuel disponible sur le site. Cependant seulement 1 des mes 3 pots n a abouti (le cambodia en plus, celui que j attendais le moins). Bref un des pots n as pas poussé du a une erreur de t emperature mais les moby dick non juste pas voulu sortir (cela fait maintenant 3semaine et 7 jours que le bac est en culture). Cependant le bac qui a fructifie était bien plein et charnu

14/Sep/2018

It can and will spank your posterior
Don't be afraid to give the mycelium some fresh clean air if it does not seem to start pinning. Do not overdo it with the heating mat, don't heat it at all during summer. Something very simple and pleasing to watch in its growth. Nonetheless, the fruits can and will spank your booty if not respected

11/Sep/2018

J.G
Overall i was satisfied, 2 of 3 boxes produced awsome 4 flashes, 1 box was kinda iffy. Shrooms kick in good, i was quite pleasently surprised. Worth buying

10/Sep/2018

Satisfied.
Yield: 30-40g dried You can expect anything, as always when buying growkits. Fanning was essencial, fan atleast once a day. But overall I am pleased with result. Definitely would buy again. PS: customer service is overpowered.
Beperkingen
We verzenden dit product niet naar de volgende landen:
Duitsland, Zwitserland, Noorwegen
Houd er rekening mee dat als je land niet op onze algemene verzendlijst staat, we er geen artikelen van onze website naar kunnen verzenden. Bekijk hier de lijst voor meer informatie: Verzendinformatie
Video (0)