Magic Truffels Utopia
4.5

5

1

(

764

)
Utopia is een van onze meest krachtige variëteiten. Dus mocht je nog weinig ervaring hebben, begin dan met een milde dosering. 5 gram is voldoende om de psychedelische effecten te ondergaan. De volledige 15g lanceert zelfs de meest ervaren psychonauten de kosmos in. Als je twijfelt, maak dan gebruik van onze handige online paddo calculator.
Op voorraad
Je ontvangt een melding zodra het product weer op voorraad is
Meer informatie
Magic Truffels Utopia - Bezoek de magische wereld van Utopia

EFFECTEN VAN DE MAGISCHE TRUFFELS "PSILOCYBE UTOPIA":
De psilocybe Utopia kan je een ticket bezorgen naar het wonderland Utopia. Als je de juiste dosis tot je neemt, kun je een nieuwe realiteit verwachten, die totaal verschilt van hoe de wereld er daarvoor uitzag. Het herordenen van patronen, wegstromende vormen, verlies van tijdsbesef, of juist het versnellen of vertragen van de tijd, de diepste spirituele verlichting en plotseling … ongefundeerde uitbarstingen van gelach – dit is wat men zoal rapporteert na het gebruik van psilocybe Utopia truffels. De effecten verschillen echter enorm van persoon tot persoon, dus hoe joúw ervaring eruit zal zien … we weten het niet, misschien voel je een diepe verbondenheid met de natuur om je heen en raak je bevriend met de bomen – alles is mogelijk – in wonderland.
STERKTE, DOSERING EN GEBRUIK:
Open de deuren der waarneming of ontstijg je lichaam, bereken het met onze eenvoudige paddo calculator.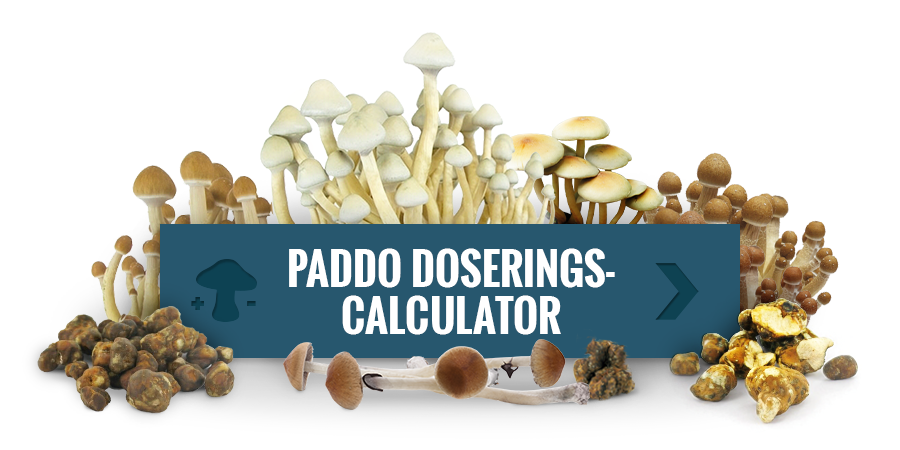 ---
*Kunnen maximaal twee maanden in de koelkast worden bewaard. Na het openen van de verpakking, kunnen ze slechts twee dagen worden bewaard.
Aanvullende informatie over dit product:
Reviews (764)
17/Oct/2020

One of my favorites!
Good quality for price, a little less strong than Valhalla in visuals but deep thoughts, strong links, and lots of giggles! Utopia gives you visuals, hightened sense of touch, intense music experience, ability to make connections in your brain you never did before. This product is definitely one of my favorites because it combines a bit of everything i look for in trip. I recommend strongly!

14/Oct/2020

Intense
I eat almost 15gr by myself, as I am used to trip alone; and so far these truffles are the strongest. the more I trip, the more I found the taste absolutely disgusting, but after the initial nausea it hits quite strongly : euphoria, changes in the perception of music and slight and subtle hallucinations coupled with a physical sensation of pleasure running in my body. The joy that I felted came with a "purge" of my anxiety, sadness etc. It was liberating. the substance seems to guide, to show the inner force within you. Somehow, at the end of the trip I began to have a "bad trip" as you may call it : difficulties breathing, eating and drinking and all I saw was turning into a simulation, a Matrix-like world, i felt disconnected from the reality, the trip was at its pick and I struggled handling the experience. Fortunately, I came to manage the fear, the anxiety with the help of some juice and sugar and self-conforting speech. Overall, a good and intense trip, I would recommend to anyone to have a good set and setting and good company for any psychedelic experience.

13/Oct/2020

MAUVAIS ARTICLE
je n'est pas commander de produit, je l'ai u en cadeau avec une carte a gratter, j'ai demander a ce que se produit soit echanger contre des graines... il n'y avais aucun soucis pour leur part .. ce qui n'as jamais ete fait car il se sont tromper .. et surtout impossible de refaire changer ma commande par la suite, apres plusieurs message et des photos a l'appuis du produit, mon produit n'as jamais ete changer. merci de ne pas me contacter, je ne passerai pas 3 jours a vous ecrire des messages au quelle vous ne comprenez absolument rien du tout .......

13/Oct/2020

Great product
In the past i had trouble with my stomach when eating truffles nausea and even vomiting, i found the taste repulsive. This time i tried to make them into a tea and it worked wonders! A lovely smooth trip with out any stomach problems. If you have a sensitive stomach i highly recommend the tea ! Making a tea makes them less strong though so i used the whole package. I was definitely tripping but nothing too crazy or out of control, exactly what i wanted. If you are experienced with psychedelics i definitely suggested going for the stronger truffle strains. The trip was very emotional and introspective senses heightened but the visuals mild . Valhalla are definitely more intense and more visual. Next time i will try to make Valhalla into a tea but utopia is a great strain too for a chill trip .

10/Oct/2020

cool
Un peu le même effet que valhalla en plus léger, ( pour ma part ;) )

08/Oct/2020

LaFrancawiya777
Salut tout le monde ! Un ptit commentaire pour vous dire que personnellement pour ma première et unique consommation de truffes magiques ça à été une experiences hyper cool, très consciente de tout et de chaques moments passé sous truffes. J'ai commencé par en infusé quelques un dans mo thé puis j'ai mangé le reste. Le goût n'est pas forcément désagréable, je trouve que ça à le goût de noix. Les effets sur moi était top, je voyais de belles formes géométriques sur mes murs blancs, les couleurs étaient intensifiées, j'ai l'impression que ça m'a donné un peu de courage. Ça m'a fait encore plus réfléchir à ma vie Bon delire sympa comme expérience merci zamnesia. Merci aussi pour les -5% sur ma prochaine commande éventuelle suite à ce commentaire 🤭 Bye

07/Oct/2020

Satisfying
Another great spiritual experience!

05/Oct/2020

Bonne sensation même si faible quand on en prend pour 3 personnes
Nous avions pris 1 sachet de 15g pour 3 personnes, nous avions donc 5g par personnes et ce n'étais pas suffisant à notre gout pour ressentir un réel trip, je recommanderais plutôt 7,5g voir 10g

30/Sep/2020

Fractal glider
Believe it or not but these have 10+ hour effect on me. Awesome stuff.

30/Sep/2020

Love it
Absulotley stunning just like a dream
How do you store them correctly?
administrator
All our Magic Truffles are fresh and vacuum packed in quantities of 15 grams. They are usually just eaten as they are, but you can make tea with them as well. The truffles can be stored 2 - 3 months (when vacuum packed) in a cool and dark place (e.g. refrigerator). Do not freeze! Freezing the product will damage the produce. Once opened, the produce can only be kept for a few more days. You can consume them fresh, but you can also dry them to store them for longer. Dried they can be kept for at least one year. Please note though that, the longer you store them, the less potent they will become. To dry the truffles you need to find a dry place and lay them out on kitchen towels and make sure they're not touching each other. Depending on the surroundings, drying may take anywhere from between 3 to 7 days. Make sure to change the kitchen towels every other day. The best way to store dried truffles is in an airtight container in the dark. Dried Magic Truffles have 50%-70% less weight, so therefore the dosage should be halved.
Francesco
2013-07-16 12:25:34
How work the shipping? the truffles need to stay in a dark and COOL place! The truffles will not be damaged during shipment?
administrator
All our truffles are fresh and vacuum packed. They are indeed best stored in a dark and cool place, for example the refrigerator. Our truffles and parcels are professionally packed and prepared for transit within Europe. We regularly ship to hot countries such as Spain and Italy, without any damage to the product. Note though that the packaging may appear loose upon arrival. This is the result of CO2 that has been generated within the packet by the truffles after the packing process.
gianfranco
2013-06-20 00:05:24
A quanti gradi devono stare per conservarsi al meglio?
administrator
All our Magic Truffles are fresh and vacuum packed in quantities of 15 grams. Unopened, they can be stored 3-4 months in a cool and dark place. A refrigerator is perfect, or anywhere about 2-4 degrees Celsius. Once the packaging has been opened, they can only be kept for a few more days.
muller
2013-04-28 18:53:57
Combien de temps est-il possible de les conserver sans en perdre de puissance?
administrator
Toutes nos truffes magiques sont fraîches et emballées sous vide par quantité de 15 grammes. Elles peuvent être conservées (emballées) 3-4 mois dans un endroit frais et á l'abri de la lumière. Lorsque l'emballage est ouvert, ils ne peuvent être conservés (frais et á l'abri de la lumière) pendant quelques jours de plus.
Stel een vraag
Verzendvoorwaarden
Dit product wordt helaas niet verzonden naar:
Duitsland,Noorwegen
Beperkingen
Houd er rekening mee dat als je land niet op onze algemene verzendlijst staat, we er geen artikelen van onze website naar kunnen verzenden. Bekijk hier de lijst voor meer informatie: Bestellen & Verzenden
Video (0)