HET VERSCHIL TUSSEN MAGIC MUSHROOMS EN MAGIC TRUFFELS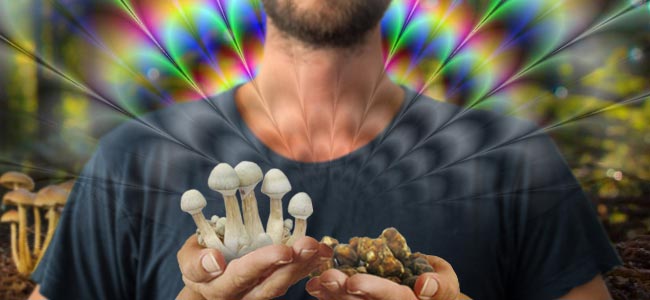 Laten we er geen doekjes om winden: behalve het uiterlijk zijn er geen grote verschillen tussen paddo's en magic truffles. Wat we magic truffles noemen, zijn bovendien helemaal geen truffels. Ze behoren namelijk tot de familie Tuberaceae; sclerotia die onder de grond groeien. Dit zijn verharde klompen mycelium die kunnen dienen als voedselreserve. De fungus kan deze aanboren als dat nodig is.
Kortom, magic truffles zijn niets anders dan het ondergrondse deel van de fungus. Toch zijn ze net zo fascinerend als hetgeen dat boven de grond groeit, de paddenstoel zelf. Deze wordt ook wel het "vruchtlichaam" genoemd.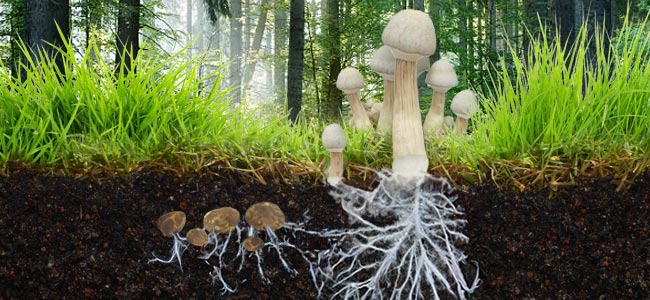 De ervaring die magic truffles veroorzaken, is identiek aan het effect van paddo's. Het is de combi van de psychoactieve verbindingen psilocybine, psilocine en baeocystin/norbaeocystin die deze kleine wondertjes van de natuur zo effectief en aantrekkelijk maken voor psychonauten. Paddo's en sclerotia zijn beide dragers van gelijke hoeveelheden van deze substanties.
Uiteindelijk bestaat er in feite geen verschil tussen magic truffles en paddo's, behalve het uiterlijk. Ze zijn bestanddelen van hetzelfde organisme.
Voor meer uitgebreide informatie over het verschil tussen paddo's en magic truffles moet je het onderstaande artikel maar eens lezen. En sta je op het punt zelf een van de twee - of misschien wel allebei - te kopen? Lees dan eerst meer informatie over de juiste dosering ter voorbereiding van je eerste magic truffle of paddotrip.