Magic Truffels Atlantis
4.5

5

1

(

1165

)
De psilocybe Atlantis komt uit Fulton County, Georgia (VS) en is nauw gerelateerd aan de psilocybe Mexicana, maar is wel veel sterker. De psilocybe Atlantis zet je creativiteit in bloei en maakt je geest ontvankelijk voor een andere manier van denken, terwijl je ogen zich tegoed doen aan een nieuwe realiteit. Deze effecten gaan vergezeld van een warm, doezelig gevoel van euforie. Sterkte: 4 van 5.
Op voorraad
Je ontvangt een melding zodra het product weer op voorraad is
Meer informatie
Magic Truffels Atlantis - Laat je ogen zich tegoed doen aan een nieuwe realiteit

EFFECTEN VAN DE MAGISCHE TRUFFELS "PSILOCYBE ATLANTIS":
De psilocybe Atlantis is veel krachtiger dan de psilocybe Mexicana en veroorzaakt hevige visuele hallucinaties. Na slechts een paar gram (7,5) van de psilocybe Atlantis truffels heb je al het gevoel dat de dingen er anders uitzien en dat de realiteit enigszins anders aanvoelt. Afhankelijk van je gemoedstoestand en een heleboel andere factoren zul je je op een bepaalde manier gedreven en gejaagd voelen, vol van energie en met verhoogde geestelijke capaciteiten. Bij hogere doses kun je filosofische opwellingen en verlichting (op verschillende manieren) ervaren. Naarmate de trip dichterbij komt (sommigen zeggen dat ze dit tijdens de hele trip voelen), kun je vreemde golven door je lichaam voelen gaan – wees niet bang, dit is normaal en betekent alleen maar dat er een nieuwe ambassadeur onder je hersenpan is gearriveerd. Sommige mensen zeggen dat ze zich heel erg verbonden voelen met hun psychedelische makkers (mentale communicatie, gedachten lezen) of zelfs met Moeder Aarde – deze ervaringen zijn evenwel alleen voorbehouden aan hen die hoge doseringen magische truffels tot zich nemen.
STERKTE, DOSERING EN GEBRUIK:
Gebruik de sleutel of beuk op de deuren der waarneming, bepaal het met onze eenvoudige paddo calculator.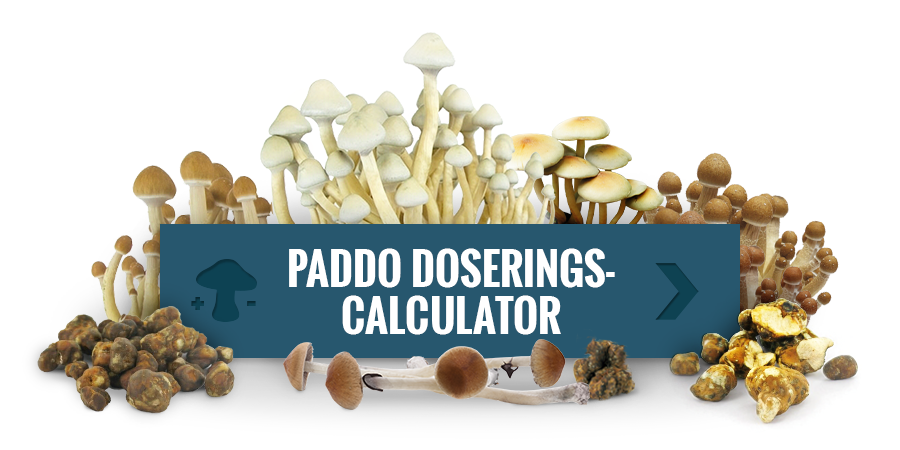 ---
*Kunnen maximaal twee maanden in de koelkast worden bewaard. Na het openen van de verpakking, kunnen ze slechts twee dagen worden bewaard.
Aanvullende informatie over dit product:
Reviews (1165)
13/Apr/2021

équipe très très réactive
ok mon probléme ABSOLUMENT AUCUN EFFETS ... très désus j'ai commencé avec 5g car c'était mon premier essai puis j'ai augmenté le troisième essai j'ai pris tous ce qui restait de Atlantis et Mexicana a peu près 10g et to jour rient mais l'équipe va m'envoyer un sachet pour un nouvel essai l'equipe est très réactive et soigne ses clients .... très pro

12/Apr/2021

Des voyages inoubliables
Je commande ces truffes depuis plusieurs mois, des expériences uniques en leur genre, effets garantis dès 7,5g avec beaucoup d'euphorie et de légers visuels. À partir de 11g on commence à être bien scotché bref du bonheur !

12/Apr/2021

Mild but positive and relaxing effects
Although nice, the effects were mild to say the least, after taking 5 grams, a bit more than half a bag on a very light stomach. (only one meal during the day). Always positive even if gentle (78 kg) but I'll certainly take a full bag next time.

10/Apr/2021


Il est 18h00, je viens de terminer mon semestre après une semaine d'examens assez intense et je suis en vacances. J'ai plutôt bien réussi donc autant vous dire que je suis dans un bon mood. Mon coloc est parti le soir donc j'étais tout seul dans l'appartement, il y avait un peu de pluie dehors c'était très chill alors je me suis dit que c'était le moment idéal pour essayer les truffes que j'ai achetées une semaine avant. Je sais très bien qu'il faut toujours avoir un gardien sobre pour accompagner, surtout la première fois, mais étant de très bonne humeur je me suis dit que rien de grave ne pouvait arriver. J'ai pesé les truffes pour savoir exactement combien j'allais prendre, il y avait 16g dans le sac. Il faut savoir que j'avais essayé le pack micro dosage il n'y a pas longtemps et, ayant eu le moindre effet perceptible même avec 2g, je me suis dit que j'allais prendre le sachet de 16g pour ne pas gâcher le reste qui ne se conserve pas frais plus de 2jours (pas très rationnel comme choix que je sais surtout depuis le pack de micro dosage comprend des truffes Mexicana alors que cette fois ce sont Atlantis). Je broie les truffes dans le moulin à truffes et je mets le mélange dans une tasse, j'y ajoute du citron avant de verser de l'eau chaude et en remuant pendant 10 minutes. Je bois tout à 19h15 (c'était pas bon mais pas horrible non plus), je mets de la musique et commence à regarder une vidéo en attendant les effets, à 19h30 la vidéo que je regarde commence à se distordre, pareil pour le son. Je décide d'éteindre l'ordinateur et de m'asseoir confortablement dans mon fauteuil devant la fenêtre ouverte sur le jardin. Je me sentais extrêmement lourd et j'avais l'impression de gonfler en respirant. J'ai commencé à voir des sortes de hiéroglyphes sur mon mur qui s'animaient de plus en plus. Je ferme les yeux et vois une infinité de formes géométriques très détaillées et colorées se déplaçant autour d'une énorme tête de diable. Les effets s'intensifient et j'ai l'impression que ma respiration est très lente et de moins en moins automatique. Les couleurs deviennent de plus en plus vives et je suis attaqué par un rire convulsif qui se transforme progressivement en genre de pleurs c'était bizarre je me sentais euphorique et triste en même temps. Au bout d'une heure, j'ai senti que la substance s'emparait de moi et que j'étais presque plus en contrôle de ce qui se passait, j'ai vu la réalité s'estomper. J'ai commencé à me dire que c'était peut-être un peu trop fort 16g pour une première fois et j'ai commencé à vouloir que ça s'arrête. Je suis allé dans la salle de bain qui était éclairée par une lumière rouge inquiétante et j'avais presque envie de vomir, impossible de dire à quelle heure j'ai pris la dose. J'ai regardé ma tablette dont le chronomètre montrait des nombres infinis immobiles. La panique commençait à monter, la seule chose encore réaliste était ma montre sur mon bras indiquant l'heure. Il est 20h38 et les minutes semblaient atrocement lentes, à ce stade, j'essayais de me souvenir du moment où j'ai commencé pour estimer quand les effets pourraient potentiellement diminuer mais je n'avais aucune notion de temps et de mathématiques. Il m'était impossible de calculer l'écart entre 19h et 21 h. Je savais même plus si j'avais vraiment passé mes examens et ai décidé de m'allonger dans mon lit. J'avais l'impression que rien n'était réel et je passais de dimension en dimension extrêmement rapidement avec des visuels toujours incroyables. Plusieurs fois, j'ai vu une sorte de mousse verdâtre déborder de tous les côtés, et en fermant les yeux, je me suis vu juste au-dessus d'un évier rempli de boue en expansion. Ça devenait de plus en plus bizarre et j'essayais en vain de retrouver mes sens, j'avais la bouche sèche et je suis allé boire dans une gourde que je ne pouvais pas tenir, j'avais aussi prévu de manger mais je pouvais pas manipuler quoi que ce soit, je voulais manger une mandarine mais je l'ai juste déchiquetée sans la goûter. À partir de ce moment je me voyais juste mourir seul dans ma chambre, je me suis mis dans mon lit pour essayer de m'endormir mais je ne contrôlais pas mes pensées qui devenaient de plus en plus glauques. J'ai touché mon visage et j'avais l'impression d'être en pâte à modeler, mes membres étaient mous et ma proprioception était complètement changée, je savais pas comment j'étais positionné et j'ai vu le lit rétrécir. À partir de ce moment, les visuels se sont vraiment atténués, j'ai commencé à reprendre le contrôle et mes pensées défilaient d'un thème à l'autre de façon ahurissante, j'ai même revécu des expériences passées dont je n'avais presque aucun souvenir. Ça faisait 2 heures que les effets ont commencé et j'avais une sensation de plénitude, je racontais n'importe et pourtant j'avais l'impression que ça avait du sens, que c'était évident. Puis je me suis levé du lit, il était environ 22h, ça aura duré moins de 3h. Je pense vraiment que le citron a contribué à rendre le trip plus intense et plus rapide. It's 6:00 p.m., I just finished my semester after a fairly intense week of exams and I'm on vacation. I did pretty well so I might as well tell you that I'm in a very good mood. My roommate left in the evening so I was all alone in the apartment, there was a little rain outside it was very cold so I thought it was the perfect time to try the truffles I had bought the previous week. I know very well that you always have to have a sober goalkeeper to accompany, especially the first time, but being in a very good mood I told myself that nothing serious could happen. I weighed the truffles to know exactly how much I was going to take, there was 16g in the bag. You should know that I had tried the micro dosage pack not long ago and, having had the slightest perceptible effect even with 2g, I told myself that I was going to take the 16g sachet (not very rational as a choice which I know especially since the micro dosage pack includes mexicana truffles whereas this time it is Atlantis). I grind the truffles in the truffle mill and put the mixture in a mug, add lemon to it before pouring in hot water and stirring for 10 minutes. I drink everything at 7.15pm (it wasn't good but not horrible either), I put on some music and start watching a video while waiting for the effects, at 7.30pm the video I watch as distorted, same for the sound. I decide to turn off the computer and sit in my chair in front of the window with a view of the garden. I felt extremely heavy and felt like I was swelling as I breathed. I started to see types of hieroglyphics on my wall that came to life more and more. I close my eyes and see an endless array of highly detailed and colorful geometric shapes moving around a huge devil's head. The effects intensify and I have the impression that my breathing is very slow and less and less automatic. The colors become more and more vivid and I am attacked by a convulsive laugh which gradually turns into tears it was weird I felt euphoric and sad at the same time. After an hour I felt the substance take hold of me and I was almost more in control of what was going on, I saw reality fade away. I started to think to myself that maybe it was a bit too strong 16g for the first time and started to want it to stop. I went to the bathroom which was lit by an ominous red light by the time I almost felt like throwing up and couldn't tell what time I took the dose. I looked at my tablet whose stopwatch showed motionless infinite numbers. Panic was starting to mount, the only thing still realistic was my watch on my arm showing the time. It's around 8:38 pm and the minutes seemed excruciatingly slow, at this point I was trying to remember when I started to estimate when the effects could potentially diminish but had no idea of ​​the time and the math. It was impossible for me to know what the difference was between 7 p.m. and 9 p.m. I wasn't even sure I had passed my exams and decided to lie in my bed. I felt like nothing was real and went from size to size extremely quickly with visuals still overwhelming. Time and time again, I saw some kind of greenish moss spilling out on all sides, and closing my eyes, I saw myself just over a sink full of expanding mud. It was getting more and more weird and I was trying in vain to regain my senses, I had a dry mouth and I went to drink from a gourd that I could not hold, I also planned to eat but I could not can't stand it anything, wanted to eat a tangerine but just shredded it without tasting it. From that moment I saw myself dying alone in my room, I got into my bed to try to fall asleep but I did not control my thoughts which became more and more cloudy. I touched my face and felt like I was plasticine, my limbs were limp and my proprioception was completely changed, I didn't know how I was lying and saw the bed shrink. From that point on, the visuals noticeably faded, I started to take control and my thoughts went through breathtakingly, I went from idea to idea and relived past experiences that I did not know. had almost no memory. It had been 2 hours since the effects kicked in and I had a feeling of fullness, I was talking nonsense and yet I felt like it made sense and made sense. Then I got up from bed, it's 10pm, it will have lasted less than 3h I think without the lemon it would have been less intense and longer.

09/Apr/2021

Geniales
Es la primera vez que lo probaba y fue genial, un viaje interno de lo más beneficioso. Psicodelia pura.... Lo recomiendo!

08/Apr/2021

Parfait
Parfait, rien à dire

07/Apr/2021

Buena experiencia
Fue mi primera vez probando trufas mágicas. Peso 83 kg y tome 12 gramos. Las sensaciones fueron buenas, al principio un pequeño mareo, que paso a convertirse en risas, euforia, las sombras se movían levemente, los colores se veían mucho mas potentes y definidos, las letras bailaban!! Repetiré la proxima vez con hollandia con una dosis

03/Apr/2021

Prima truffel!
Dit was voor mij de 2e keer dat ik de Atlantis gebruikte. Gewoon op een zaterdagmiddag, lekker in het zonnetje in de veranda. Goed gekauwd en gemberthee bij gedronken daar ik persoonlijk snel wat licht ongemak op mn maag krijg. Al na een half uur merkte ik dat ik er was, erg snel dus maar dat kwam waarschijnlijk ook doordat ik vroeg en licht ontbeten had en zeker 3 uur gewacht heb na het ontbijt met de truffels. Enorm fijne en leuke trip gehad! Helaas duurde het hele avontuur niet enorm lang, een uurtje of 3 en en half en ik merkte dat het begon af te nemen. Maar, ik heb deze keer ook voor het eerst onder invloed van psilocybin seks gehad en misschien is een beetje ontnuchtering daardoor sneller gekomen, ik weet niet of hormonen daar invloed op hebben of niet. Zal het nog eens proberen

03/Apr/2021

De lo mejor
son la ostia y esta tienda no falla nunca, solo una vez me dieron unas q no subieron y me las volvieron a mandar al comunicarselo. 10/10

02/Apr/2021

Perfect perfect
Amazing, two or three pieces is a mild trip but good. if you eat the whole bag you will get really nice visuals.

Je kunt geen review plaatsen omdat je dit product niet hebt gekocht
jack daniels
2013-08-19 13:41:13
Comment conserver ces champignons plusieurs jours/mois frigo? congélateur? température ambiante? endroit sec ou humide?
administrator
All our Magic Truffles are fresh and vacuum packed in quantities of 15 grams. The truffles can be stored 3-4 months (when vacuum packed) in a cool and dark place (e.g. refrigerator). Do not freeze! Freezing the product will damage the produce. Once opened, the truffles can only be kept for a few more days.
Stel een vraag
Beperkingen
Houd er rekening mee dat als je land niet op onze algemene verzendlijst staat, we er geen artikelen van onze website naar kunnen verzenden. Bekijk hier de lijst voor meer informatie: Bestellen & Verzenden
Video (0)