Supa Gro Kit 100% 'B+'
4.5/

5

(

323

)
Psilocybe cubensis "B+" is een zeer populaire paddo soort vanwege de mooie vruchten die wel 30 cm kunnen worden. Deze Supa Gro kits produceren meerdere flushes en je hebt alleen geduld nodig. De kweekset bevat 1200 ml van spore-geïnoculeerd substraat.
Op voorraad
Je ontvangt een melding zodra het product weer op voorraad is
Product accessoires
Pincet
Meer informatie
Supa Gro Kit 100% "B+": B Positief is alles wat je nodig hebt
Psilocybe cubensis "B +" is een paddo soort die mooie vrucht lichamen produceert, waarvan de grootte kan oplopen tot 30 cm. Een andere reden voor de populariteit van dit paddo ras is dat de voorkomende misselijkheid aan het begin van de trip minder uitgesproken is dan bij andere soorten. "B+" is de perfect passende naam voor deze soort, je zal zeker positief zijn. Deze Supa-Gro kits bevatten een 1200ml bouwsteen van 100% mycelium substraat en produceren een veelheid van flushes. Als je het niet verknalt, zie je minstens 5 flushes.
Supa Gro paddo kweeksets worden door deskundige mycologen gekweekt en bevatten een supergezond mycelium. 
De set bevat
1200ml Grow kit
Filterzak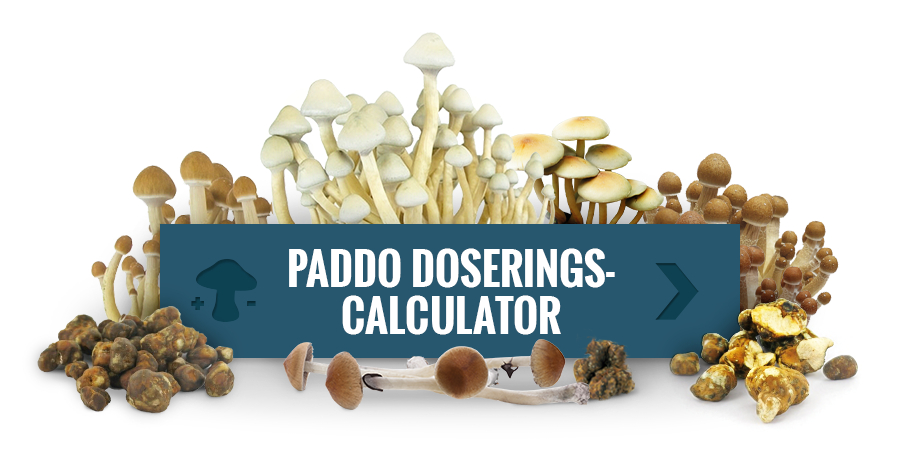 | | |
| --- | --- |
| Volume | 1200ML |
| Brand | Supa Gro |
| Strain | B+ |
Aanvullende informatie over dit product:
Reviews (323)
10/Aug/2020

Pas de chance
Une première bonne récolte, puis les suivante beaucoup moins. Plusieurs champignon on pousser au niveau du bord de la boite sous-terre, ce qui contenais le plus. Du cou il y a du avoir dégât...

10/Jul/2020

Excellent
5 stars for this great product and the great team!

06/Jul/2020

Bonne première récolte
Très bonne première récolte qui nous a donner pas mal de champignons En attente de la deuxième en espérant qu'elle soit aussi bonne

26/Jun/2020

Bon service client
J'ai reçu la box mais elle ne s'est pas lancée. J'ai contacté zamnesia et ils m'en ont expédié une autre et je viens de la recevoir. Merci à vous et je vous dirais le résultat de cette merveille 🤘

22/Jun/2020

That's the stuff
Sooooo first of all thanks Zamnesia dudes youre so fucking great. My order got probably checked at the frontier and they sent me another one. Then my kit got a nasty shroom fly invasion and they sent me another kit... You get my point. They're the best. The shrooms are great and grow quickly. I ate one last night with a friend, he had the visuals and I had the "I can't stop laughing, I might die laughing" effect.

17/Jun/2020

SupaGro B+ Big fruits
First I ordered the Supagro Hawaiian, but this kit didn't grow that well. There was only one very small flush, after that flush the kit was done. But Zamnesia came with a great solution, so I could order a new kit. Very kind of Zamnesia and it shows how good this company is! So I ordered a new one, the B+. After setup, it took 2 weeks and 5 days for first pins started coming. 6days later I could harvest and total of 130gram came out. The paddo's were huge, like 20cm. I did a cold-shock in the fridge for the the second flush and waiting now for the first pins. I already tried the paddo's (mixed with a little Hawaiian shrooms) Took 3grams dry and it was awesome. The visuals were very detailed and fast. Especially with some psy-trance on. I was in cloudy tunnels everything was moving smoothly and heads were popping out the clouds. The visuals took like 2 hours. Very nice. I would definitely recommend these B+. One tip for Zamnesia; Change the bags. Make them stronger, because when the bag gets humid it will collapse the whole time and it could effect the mycelium. Now I had to build a construction with wooden sticks. That's not handy. Overall big thumbs up.

12/Jun/2020

Supe Grow Kit B+
Doesn't grow so "aggressively". I am courious about next progress. Arround 3g dried from the 1 flush. UV night lighting seems to help growing. Anyway - excellent service and delivering.

09/Jun/2020

Au top
Cette variété est juste magique 2g5 suffit pour un petit voyage, facile à pousser. 3 flush pour environ 300g frais

09/Jun/2020

Nice growkit, first experince with b+
I did not follow the instructions. I took the cake out the kit and build a fruiting chamber, the first week nothing happen but i was also cold temperature (18-19C) i moved then afterwards and after a week more there was plenty of fresh mushrooms in (20-23C), i have not weighted all fresh, but i think its about 30+g when dry. Then i put the cake into a sterile bag and filled it with water and let it get cold for 12+ hours, next day already new pins. Nice kit! Can only recommend!

04/Jun/2020

Awesome
The grow kit is super easy to handle even for amateurs like me :D My first batch is drying right now and I am very excited to try them. I can recommend this product for everyone. Thanks!

Je kunt geen review plaatsen omdat je dit product niet hebt gekocht
Hi, wie entferne ich die Pilze, die in das Substrat reingewachsen sind am besten? Danke im vorraus :)
administrator
This happens more often since mushrooms grow every way they can. The best thing is to wait until you start harvesting. As soon as you make your harvest you take out the cake from its plastic container. Please make sure you do this sterile and with care. When you've taken out the cake you carefully take off the mushrooms from the side and make sure you get everything of the mushroom so nothing is left. After this you put the cake back in it's container and you start the grow process from step one again. If you have any further questions please let us know. We're here to help.
sousou
2014-01-12 11:58:57
Did you now how much mushroom we need to eat for a standard trip and a strong trip ? i want to now that for to have a good trip :-)
administrator
While the recommended dose for mushrooms is dependent on many factors, general consensus is 15 to 30 grams of fresh mushrooms and 1.5 - 3.5 grams dried (due to the weight loss incurred during drying). This of course depends on the type of mushrooms. For the stronger mushrooms a lower dose is recommended.
Miguel Izco
2013-05-30 19:53:23
how long can be stored the unopened package?
administrator
Mushrooms are very robust creatures, but we highly recommend to start the growing process instantly after receiving your kit. If you need to store a kit, you can put it in the refrigerator - at 3-5°C the box will be preserved for at least 6 weeks. Important: store the box in an air sealed plastic bag to prevent contamination.
Stel een vraag
Beperkingen
Houd er rekening mee dat als je land niet op onze algemene verzendlijst staat, we er geen artikelen van onze website naar kunnen verzenden. Bekijk hier de lijst voor meer informatie: Bestellen & Verzenden
Video (2)
Video: De Paddo verwarmingsmat van Zamnesia

Deze elektronische mat is ontworpen om je paddo kweeksets op de optimale temperatuur te houden en helpt bij een succesvol kweekproject. Hier ontdek je hoe je de mat gebruikt en wat de voordelen zijn ten opzichte van het kweken van paddo's waar geen hittemat wordt gebruikt.

Video: Hoe Ga Je Te Werk Met De Supa Gro 100% Mushroom Growkit

We laten je zien hoe je de Supa Gro 100% magic mushroom kit moet gebruiken. Deze mentale geest-vriendelijke cake bestaat uit pure mycelium van Supa Gro 100% die je meerdere malen sterke en gezonde cubensis paddo's zal geven. Je kunt wel tot 6 keer opnieuw oogsten per kit met ongeveer 600-900 gram per keer. Met deze eenvoudig samengestelde kit kan het niet misgaan. Het enige wat je nodig hebt is schone handen of handschoenen, je geeft ze af en toe een klein beetje water en een knus plekje om ze te laten groeien. Dit gaat makkelijker zijn dan je denkt.