Supa Gro Kit 100% 'Golden Teacher'
4.5/

5

(

481

)
Psilocybe Cubensis Golden Teacher is een paddo soort die je een betere wereld zal leren. Deze soort verscheen in de late jaren 80, maar de exacte oorsprong is onbekend. Golden Teacher is een welverdiende naam; de hoedjes zijn goud van kleur en ze hebben sjamanistische eigenschappen om je een betere wereld te leren.
Op voorraad
Je ontvangt een melding zodra het product weer op voorraad is
Product accessoires
Pincet
Meer informatie
Supa Gro Kit 100% 'Golden Teacher': Onderwijs voor een betere wereld
Psilocybe Cubensis Golden Teacher is een paddo soort die voor het eerst verscheen in de late jaren '80, maar wie het ontdekte en waar het vandaan komt is niet bekend. Het is vernoemd naar haar gouden hoedjes en de prachtige sjamanistische vermogens die zij heeft: deze goddelijke vrucht zal je een betere wereld leren. Deze Supa-Gro kits bevatten een 1200ml cake van 100% mycelium en zijn klaar voor gebruik: alles wat je nodig hebt is een beetje geduld. Laat je niet misleiden door de eerste flush; deze soort heeft de neiging een kleine eerste flush te leveren, de tweede flush is meestal veel groter dan de eerste.
Supa Gro paddo kweeksets worden door deskundige mycologen gekweekt en bevatten een supergezond mycelium. 
Een kit bevat
1200ml Grow kit
Filterzak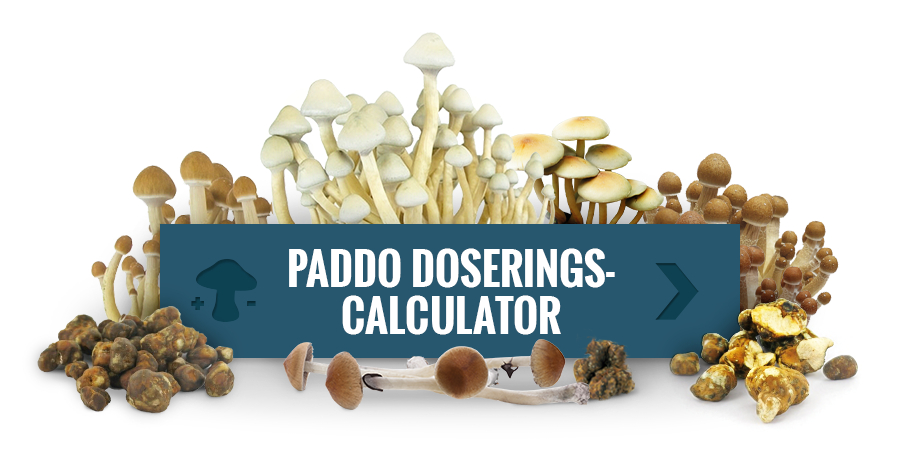 | | |
| --- | --- |
| Volume | 1200ML |
| Brand | Supa Gro |
| Strain | Golden Teacher |
Aanvullende informatie over dit product:
Reviews (481)
10/Jul/2020

Excelent product and service
I always trust on Zamnesia because of the quality of their products and their client service. 100% recomended

01/Jul/2020

Golden teacher
Agréablement surpris par l'efficacité même à petite dose en thé. rien à dire je recommande vivement!!!

30/Jun/2020

Wonderful first grow experience
Ordered my first kit ever back in november 2019, and what can I say other than that it totally delivered. Growing was easy, and almost did it itself. Got 250 g wet first batch, and ended up getting a crazy 6 flushes out of the package. Granted, the last flush was only about 10 g wet (2 big mushrooms or so), but had a harvest feast with that and enjoyed the weird textures fresh mushrooms have, and totally had an interesting, subtle evening with the product. Can't remember the total amount, but probably around 40 g dry. Enough for a lot of fun experiences. Always loved mushrooms, and had no idea that it was THIS easy to just make them yourself. Not a super-psychonaut or anything, but Golden Teacher totally did the trick every time for me (been doing 1 - 2 g dry per session). Same goes for my friends, that I shared this beautiful fruit with. They all thoroughly enjoyed. Was a bit freaked out about customs, and if they would snag my package, but it made it's way through like nothing, even to my drugrestrictive country. Not many companies ship similar products over here, but Zamnesia does, and Zamnesia delivered. High praise! Got my second kit on the way now. Hope it turns out as well as the first.

26/Jun/2020

Good quality
Love the shrooms. Good quality. And very good service from the Zamnesia guys. I will be back.

22/Jun/2020

Golden Teacher
Awesome ! Easy to use, clear explainations. Few days after the first mushrooms appears, they are enormous ! Just find tips on the internet to be sure you make it right ;)

16/Jun/2020

Better than the freshmushrooms.ne ones
I tried both freshmushrooms and supagro and the supagro are better in terms of harvest. the shrooms are much bigger and they grow quicker. Go for it!

15/Jun/2020

Super product. Super service!!
Had a problem with the first kit and Zamnesia sorted me out with a second at no charge. Worked perfectly. Thanks for a great shopping experience.

11/Jun/2020

Très satisfait
Une première boîte défectueuse mais le service client qui m'en renvoie une sans problème et qui fonctionne très bien. Le trip quant à lui fut assez intense, très visuel, golden teacher est un nom tout à fait approprié, je recommande

11/Jun/2020

works...
got a wrong delivery at first (got mexian mushrooms instead - nice growth - 3 flushes, trip felt more like being drunk in my body, no halos, just felt a bit more open emotionally - all in all disappointing), but the new kit arrived fast and without troubles. Growing my third flush now, probably about 100 grams each time, so not growing wildly, but enough for a few nice trips. Haven`t tried them yet, only dried them in a dehydrator at 70 degrees for about 6 hours. works really well. now looking forward to an introspective weekend!

04/Jun/2020

Golden teachers Always good
This is the second time of me getting Golden teacher. I like the harvest the resilience of the mushrooms and easiness of growing these shrooms. The journey was philosophical and deep with many visions for me. Thumbs up for this kit!

Je kunt geen review plaatsen omdat je dit product niet hebt gekocht
Peter
2015-11-09 22:33:28
How much light they need to grow?
administrator
These kits do best in daylight, 18°C -28°C. Don't place them in direct sunlight though! Indirect sunlight is the ideal lighting to grow mushrooms. https://www.zamnesia.com/content/216-instructions-100-mycelium-kit-supa-gro
Is it ok to use bottled water? As in, would this be any better to grow mushroomz or just the same as tapwater?
administrator
Either works just fine. We recommend to just use tap water to keep the costs down. If you insist on using bottled water, just make sure that you are using still water (without bubbles).
Do i need to add water at the beginning, when i put the opened box in the bag? how often do i need to add water? the manual is unclear on this and i read varying instructions in the other question sections of other 100%mycelium kits.
administrator
No need to add water in the beginning. When the first caps start showing, simply spray some water onto the insides of the bags once or twice a day. You can do this when you are airing the kit for example. Make sure you don't spray directly onto the shrooms though.
Stel een vraag
Beperkingen
Houd er rekening mee dat als je land niet op onze algemene verzendlijst staat, we er geen artikelen van onze website naar kunnen verzenden. Bekijk hier de lijst voor meer informatie: Bestellen & Verzenden
Video (2)
Video: De Paddo verwarmingsmat van Zamnesia

Deze elektronische mat is ontworpen om je paddo kweeksets op de optimale temperatuur te houden en helpt bij een succesvol kweekproject. Hier ontdek je hoe je de mat gebruikt en wat de voordelen zijn ten opzichte van het kweken van paddo's waar geen hittemat wordt gebruikt.

Video: Hoe Ga Je Te Werk Met De Supa Gro 100% Mushroom Growkit

We laten je zien hoe je de Supa Gro 100% magic mushroom kit moet gebruiken. Deze mentale geest-vriendelijke cake bestaat uit pure mycelium van Supa Gro 100% die je meerdere malen sterke en gezonde cubensis paddo's zal geven. Je kunt wel tot 6 keer opnieuw oogsten per kit met ongeveer 600-900 gram per keer. Met deze eenvoudig samengestelde kit kan het niet misgaan. Het enige wat je nodig hebt is schone handen of handschoenen, je geeft ze af en toe een klein beetje water en een knus plekje om ze te laten groeien. Dit gaat makkelijker zijn dan je denkt.