Wat is Ginseng?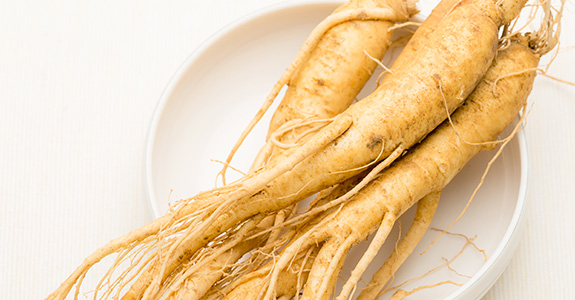 Ginseng (Panax Ginseng) is een van de meest hoog geprezen planten, zowel vanwege het effect als de prijs. Ginseng wordt vaak de Man-Wortel genoemd vanwege de gelijkenis met het menselijk lichaam. Andere namen voor Ginseng zijn de Wortel van Onsterfelijkheid en de Wortel van het leven, zo hoog in aanzien staat deze wortel in Aziatische landen.
In de Chinese geneeskunde, wordt ginseng als de meest krachtige tonic beschouwd, een plant zo krachtig dat het de vitaliteit kan herstellen bij zelfs de meest zwakke personen.
De wortel wordt niet alleen geprezen, maar ook geprijsd: Een eersteklas, volwassen, wilde ginseng wortel is wel eens verkocht voor maar liefst $200.000 dollar! En dat is niet zeldzaam, ginseng wordt vaak getaxeerd tegen prijzen die overeenkomen met beroemde kunstwerken.
Panax Ginseng wordt al duizenden jaren gebruikt, zonder veel bijwerkingen. Het wordt gebruikt als algemene tonic om de gezondheid en vitaliteit te herstellen, of te behouden. De wortel heeft verwarmende en stimulerende effecten, waarvan gedacht wordt dat ze de mentale scherpheid en lichamelijke weerstand verhogen bij stress, ziekte en vermoeidheid.
Het is belangrijk Panax Ginseng niet te verwarren met Amerikaanse of Siberische Ginseng, beiden zijn verschillende planten. Met de toenemende populariteit van Ginseng is het niet ongewoon de andere "Ginseng" soorten gepromoot te zien worden als Panax Ginseng. Siberische Ginseng is Eleutherococcus Senticosus en is niet eens verwant aan de Panax familie. De naam "Ginseng" werd geleend om de tonificerende eigenschappen aan te geven, maar dit is nu illegaal in de VS.