Supa Gro Kit 100% (Zamnesia's Choice) 1200ml
4.5/

5

(

45

)
Supa Gro staat bekend om haar hoogwaardige grow kits en we zijn er trots op deze kits aan te kunnen bieden aan onze klanten! Waar zit het addertje? Nou, we sturen jou een willekeurige strain... maar hey, het is een blind date met een psychedelische kameraad die je gegarandeerd zal meevoeren op een reis naar de diepten van je ziel!
Product accessoires
Pincet
Meer informatie
Inhoud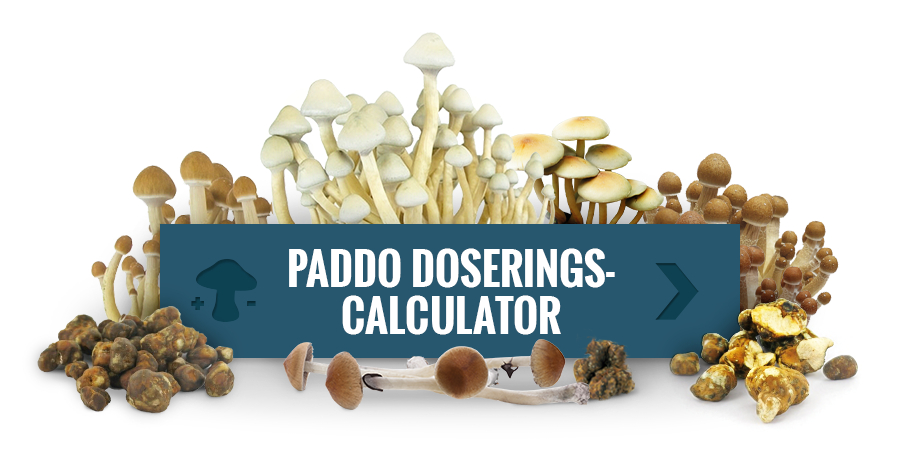 Aanvullende informatie over dit product:
Reviews (45)
11/Jul/2019

Brilliant
Fast delivery. Very good customer support. We had a little misunderstanding about product and they kindly shipped another kit for free! Definitely will be buying soon again. And must say quality is very good. Strong and amazing effect.

10/Jul/2019

Would recommend, but...
Great service as always, even send me some extra seed. When it comes to supergrow: i have had some great results with these, although nature is unpredictable. By that i mean, they do come with mold from time to time, and you gotta keep an eye out for contamination. I am not sure whether hey go moldy more often than the competitors, but i would all in all recommend. I bought 5 packs this time around, and one of them smelled bad when it arrived and got a huge blue spot shortly after. I managed to separate it it time though. Tl;DR: a great product, but expect them to go the wrong way from time to time

08/Jul/2019

Great growkit
First flush of Brazil strain was around 200 grams of fresh shrooms. Great trips.

03/Jul/2019

Great
Zamnesia had ran out of stock of their supa grow growkits so we thought we would get a double of what we had already ordered (it was buy 2 get 1 free). They actually waited and gave us another random from their stocks which we are very happy about. It was the thick dicks, it's been five months and they haven't grown yet but we are still hopeful

28/Jun/2019

They send me
a Thick Dick kit that didn't come out. They quickly send me another one (cambodian) for free that was perfect!

25/Jun/2019

Bought 2.
I bought two at once. I got alot out of them both in grams and trip-wise

19/Jun/2019

Excellent Service, Good Quality Shrooms, High Times
*I received a box of the Hawaiian strain, very quickly after ordering. *They grew easily, the first flush was ready in 2 weeks, using a heat mat. It was not the most productive box I had but overall a very decent amount of shrooms : - 14g in the first flush - 9.8g in the second - 7g in the third - 4th flush is in the way bringing a few more * As for the effects, we did a ceremony during the full moon, outside in nature. In a nice set&setting, my friends took 2.6g each and I took 3.8. We all had a beautiful experience, high energetic feeling and deep connection to the mystical realms and nice visual activations. If you want to experiment more intensely and dive deeper in your inner world, I highly suggest taking 5G alone, if possible in silent darkness or at least in a very calm space. Do that only when you have experience with psychedelics and when you have an idea about how your bodies react to this medicine. Start low (1.5 - 1.8g) and increase gradually after a few trips, it is worth the journey and there is no need to burn the steps here. The beauty is in the process, not only in the result. High revelations, deep spiritual realizations and valuable life lessons are waiting for you if you take the time to do it properly, with respect and humility. * Last thing, I recommend mixing psylocibin and cacao, the synergy created by these two medicines is incredible ! So much better than psylocibin and weed which I used to do a lot. I now smoke CBD in order to keep a clear head while tripping. I wish you all a beautiful journey in this life Love & Light

15/Jun/2019

nice truly nice
pretty good

15/Jun/2019

a bit disapponted
got b+ strain. first flush was ok, but notably worse than my growing experiences before. normally it covers the whole ground with pins, but it looked already like the second flush, and again the second looked like the 3rd or 4th and by the third only big ones on the edges. so all in all i have to conclude it was kinda badly colonized or smth (for example i got it already with a white furry patch on one spot on which nothing ever grew). mushies are great though ,very clear tripping. hope you can deliver better kits in the future

10/Jun/2019

JB
First time grower and very happy with the results of my first crop that have just come through. Easy to understand and clear instructions. Happy man.

Je kunt geen review plaatsen omdat je dit product niet hebt gekocht
Beperkingen
We verzenden dit product niet naar de volgende landen:
Duitsland, Zwitserland, Noorwegen
Houd er rekening mee dat als je land niet op onze algemene verzendlijst staat, we er geen artikelen van onze website naar kunnen verzenden. Bekijk hier de lijst voor meer informatie: Verzendinformatie
Video (2)
Video: De Paddo verwarmingsmat van Zamnesia

Deze elektronische mat is ontworpen om je paddo kweeksets op de optimale temperatuur te houden en helpt bij een succesvol kweekproject. Hier ontdek je hoe je de mat gebruikt en wat de voordelen zijn ten opzichte van het kweken van paddo's waar geen hittemat wordt gebruikt.

Video: Hoe Ga Je Te Werk Met De Supa Gro 100% Mushroom Growkit

We laten je zien hoe je de Supa Gro 100% magic mushroom kit moet gebruiken. Deze mentale geest-vriendelijke cake bestaat uit pure mycelium van Supa Gro 100% die je meerdere malen sterke en gezonde cubensis paddo's zal geven. Je kunt wel tot 6 keer opnieuw oogsten per kit met ongeveer 600-900 gram per keer. Met deze eenvoudig samengestelde kit kan het niet misgaan. Het enige wat je nodig hebt is schone handen of handschoenen, je geeft ze af en toe een klein beetje water en een knus plekje om ze te laten groeien. Dit gaat makkelijker zijn dan je denkt.