Supa Gro Kit 100% 'Golden Teacher'
4

5

1

(

524

)
Psilocybe Cubensis Golden Teacher is een paddo soort die je een betere wereld zal leren. Deze soort verscheen in de late jaren 80, maar de exacte oorsprong is onbekend. Golden Teacher is een welverdiende naam; de hoedjes zijn goud van kleur en ze hebben sjamanistische eigenschappen om je een betere wereld te leren.
Op voorraad
Je ontvangt een melding zodra het product weer op voorraad is
Product accessoires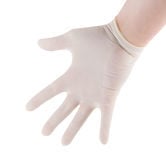 Latex Handschoenen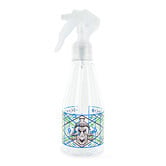 Paddo Plantenspuit
Meer informatie
Supa Gro Kit 100% 'Golden Teacher': Onderwijs voor een betere wereld
Psilocybe Cubensis Golden Teacher is een paddo soort die voor het eerst verscheen in de late jaren '80, maar wie het ontdekte en waar het vandaan komt is niet bekend. Het is vernoemd naar haar gouden hoedjes en de prachtige sjamanistische vermogens die zij heeft: deze goddelijke vrucht zal je een betere wereld leren. Deze Supa-Gro kits bevatten een 1200ml cake van 100% mycelium en zijn klaar voor gebruik: alles wat je nodig hebt is een beetje geduld. Laat je niet misleiden door de eerste flush; deze soort heeft de neiging een kleine eerste flush te leveren, de tweede flush is meestal veel groter dan de eerste.
Supa Gro paddo kweeksets worden door deskundige mycologen gekweekt en bevatten een supergezond mycelium. 
Een kit bevat
1200ml Grow kit
Filterzak
Supa Gro Kit 100% 'Golden Teacher' Product Informatie

| | |
| --- | --- |
| Volume | 1200ML |
| Merk | Supa Gro |
| Strain | Golden Teacher |
Aanvullende informatie over dit product:
Reviews (524)
27/Jun/2022

leider nein..
leider nur Schimmel gehabt.. lieferung hat leider 10 Tage gebraucht.. wird aber auch an der AT-Post liegen.. Habe leider zu spät gesehen, das ich die Wärmematte nicht brauche.. da war sie schon bestellt

24/Jun/2022

Customer Service Top
I faced some issues with the first delivery because the third party logistics in charge of deliveries in my country is the absolute worst. Anyway, the support offered by the CS was super. CS is able to provide a very quickly feedback on the issue and offer a prompt solution as well. I don't know much about this kit, but I ordered another kit before (McKennaii Fresh) and comparing the two guides I guess Fresh kits are way more easier and you have less chance of contamination.

16/Jun/2022

Zu voll
Hat funktioniert. Aber ist so voll gepresst mit myzel, Dass das erste Wasser nicht ganz durchdringt. Darum ist nicht auf der ganzen Fläche was gewachsen.

13/Jun/2022

Looking promising
Just received so it's early days. Received as a replacement for an inert kit which may have become overheated in transit (maybe). Anyway, it was unresponsive and the fantastic Zamnesiacs sent a replacement immediately and without fuss and that seems to be behaving well. Always top-notch service.

03/Jun/2022

I love these mushies
My kit has arrived, and growing well, I think this strain is great Thanks Domski

20/May/2022

Super
Pour le coup, 300g frais en 3 flush, des très jolis champignons, très forts très bons. Je ne saurais que les vanter, introspection garantie. Mais je n'achèterai plus de supa gro kit, fresh mushrooms m'ont été bcp plus facile d'accès au début en tant que débutant Par contre très bon très forts et très potents, très rentable, c'est la seule box de supagrokit dont je suis satisfait !

20/May/2022

Non fonctionnel
C'est la première foi que je teste un kit déjà prêt. Vraiment déçu, cela ne fonctionne pas. Autant faire directement sur grinbavec une seringue, au moins on est sur du résultat

17/May/2022

Vers good
Je recommande

15/May/2022

Enlightening experience
Good experience with friends and family, we all had a good time ! Feel comfortable to try these out ! Thank you zamnesia :) always nice !

12/May/2022

Helaas niks
The kit developed wet rot (mycogone infection) and I disposed of it. I did not take any pictures before disposing, so Zamnesia could not offer a replacement from their supplier (for that, Zamnesia needs to provide pictures as well). However, Zamnesia generously offered to replace it by one of their own brand grow kits. That is performing excellent and I expect to harvest the third flush tomorrow. I will stick to those in the future.

Je kunt geen review plaatsen omdat je dit product niet hebt gekocht
Peter
2015-11-09 22:33:28
How much light they need to grow?
administrator
These kits do best in daylight, 18°C -28°C. Don't place them in direct sunlight though! Indirect sunlight is the ideal lighting to grow mushrooms. https://www.zamnesia.com/content/216-instructions-100-mycelium-kit-supa-gro
Is it ok to use bottled water? As in, would this be any better to grow mushroomz or just the same as tapwater?
administrator
Either works just fine. We recommend to just use tap water to keep the costs down. If you insist on using bottled water, just make sure that you are using still water (without bubbles).
Do i need to add water at the beginning, when i put the opened box in the bag? how often do i need to add water? the manual is unclear on this and i read varying instructions in the other question sections of other 100%mycelium kits.
administrator
No need to add water in the beginning. When the first caps start showing, simply spray some water onto the insides of the bags once or twice a day. You can do this when you are airing the kit for example. Make sure you don't spray directly onto the shrooms though.
Stel een vraag
Beperkingen
Houd er rekening mee dat als je land niet op onze algemene verzendlijst staat, we er geen artikelen van onze website naar kunnen verzenden. Bekijk hier de lijst voor meer informatie: Bestellen & Verzenden
Video (0)