Effecten van de Blauwe Lelie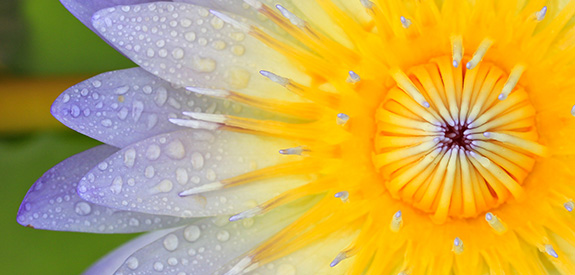 De Blauwe Lelie werkt als een afrodisiacum en mild entheogeen middel en kan euforische en kalmerende effecten opwekken, afhankelijk van de dosering en de combinatie met andere stoffen. Over het algemeen is de energie van de plant etherisch, subtiel en delicaat. Na gebruik is het niet ongewoon om in een diepe slaap te vallen en pas wakker te worden als je genoeg bent uitgerust, ongeacht het moment van de dag.
Het vermogen van Blauwe Lelie om sociale remmingen te verlagen en gedachtenpatronen licht aan te passen, verhoogt de gevoelens van empathie en medeleven. Dit is de reden waarom het populair was, en nog steeds is, als een recreatieve stof.
Er wordt getwist of Blauwe Lelie een volledige entheogeen is, maar tot nu toe is er nog geen preparaat of dosering gevonden die deze bewering zou rechtvaardigen. Blauwe Lelie wordt vaak toegevoegd aan rookmixen om een extra twist toe te voegen, maar het lijkt op zichzelf niet in staat te zijn om een sterke psychedelische ervaring op te wekken. Als je overweegt dat de Egyptenaren de Blauwe Lelie mogelijk uitsluitend in wijn hebben gebruikt, bestaat de kans dat de effecten het best tot haar recht komen in deze combinatie.
Traditionele bereiding
De traditionele bereidingsmethoden van Blauwe Lelie zijn wat speculatief en voornamelijk afkomstig uit schilderingen en analyses van resten. Gedacht wordt dat de gedroogde toppen, bloemen en misschien de zaden van de plant tot een thee werden verwerkt, die geweekt werd in wijn. Het zijn ook deze delen van de plant die de psychoactieve bestanddelen bevatten.
Sommigen geloven dat de verse bloemen werden gekookt in water en vervolgens in een linnen doek werden uitgeknepen. Dit kon vervolgens worden gedronken als onderdeel van een hete thee of in wijn worden verwerkt. Het is ook mogelijk om de Blauwe Lelie direct in de wijn te laten trekken door de gedroogde bloemen er een paar dagen in te laten weken.