Magic Truffels Mokum
4.5/

5

(

47

)
De psilocybe Mokum zorgt voor een zeer creatieve en filosofische, sociale trip, vergelijkbaar met het effect van de psilocybe Tampanensis, maar sterker. Lokale bevolking noemt Amsterdam vaak Mokum en, omdat dit een lokale Amsterdamse specialiteit is, heet het Mokum. Psilocybine Mokum truffels hebben een gemiddeld effect; wij classificeerden ze als een 3,5 op een schaal van 5.
Op voorraad
Je ontvangt een melding zodra het product weer op voorraad is
Meer informatie
Magic Truffels Mokum - Een lokale specialiteit uit Amsterdam
EFFECTEN VAN DE MAGISCHE TRUFFELS "PSILOCYBE MOKUM":
De psilocybe Mokum verhoogt je hersenactiviteit met meer dan 200%. Deze truffels, geven een enorm filosofische en creatieve, sociale trip. De effecten zijn vergelijkbaar met de psilocybe Fantasia, maar iets sterker. Afhankelijk van de dosis, zijn milde tot sterke visuele effecten mogelijk, maar het belangrijkste aspect van de trip is het 'buiten de gebaande paden denken" en de behoefte om te communiceren met je collega psychonauten.
STERKTE, DOSERING EN GEBRUIK:
Sudder je geest of frituur je hersenen, je bepaalt het met onze makkelijk te gebruiken paddo calculator.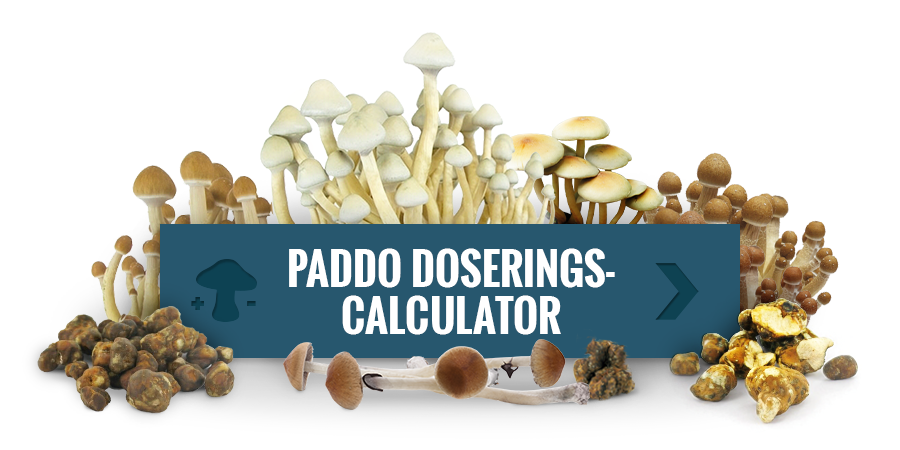 WAARSCHUWING:
Om voor de hand liggende reden moet je nooit deelnemen aan het verkeer tijdens een trip met magische truffels. Gebruik geen truffels als je zwanger bent, depressief, in een slecht humeur, verward, (voorgeschreven) geneesmiddelen gebruikt of mentaal onstabiel bent. Magische truffels zijn niet geschikt voor minderjarigen of personen onder de 18. Start altijd met een kleine dosis om te testen hoe je lichaam en hersenen reageren op psilocybine.
---
*Kunnen maximaal twee maanden in de koelkast worden bewaard. Na het openen van de verpakking, kunnen ze slechts twee dagen worden bewaard.
*Deze truffels worden verzonden zonder de blikjes, tenzij anders wordt verzocht.
Aanvullende informatie over dit product:
Reviews (47)
20/Dec/2016

Léger pour les expérimenté
Tout nickel. À titre de comparaison 15 grammes de cette variété, j'ai trouvé, on environ la même puissance que 2 grammes de psilocybe mexicain.

05/Dec/2016

Amazing experience
Bought from UK received within a few days, this product is the real deal just make sure you don't message the courier thinking its customer service or to be extra safe have it delivered to your local post office and collect it rather than delivered to your door, I hear your door is fine but better safe than sorry I say.. Others would disagree though, if your going to buy any for a heavy trip I say do not settle for less than the strongest because you can achieve your desired effects with much less, you will have to either store them correctly if you plan on preserving them or drying them out but it's better to have the stronger kind available to avoid you having to continuously buy more as if these went through a random customs check you will get a letter or visit by police with a warning but it's not impossible to be more be careful it's not virtually risk free, mokum was pretty mild, walls moving occasionally but extreme creativity I think it would have been a lot better with weed because being used to weed and hallucinating I didn't feel a high or buzz per se more just inebriated the buzz was all it was missing best u roll before taking though and television kind of bored me or made me emotionally attached to some things I think it was a lot better when I went out to my balcony but that's not a recommendation when your body Gravity has changed I felt there was no chance of anything happening and my railings are pretty high so best just going somewhere quiet with a friend or 2 and watching nature it's much more enjoyable without electronic devices or bright lights, mokum was good but I bet utopia will be better

05/Dec/2016

Genial
Envío rápido y discreto, instrucciones bastante completas y excelentes efectos de felicidad y relajación. Muy recomendables, voy a seguir probando otras. La única pega es que el sabor al comerlas no me gustó, pero no es inconveniente.

23/Nov/2016

by Alex
this one was insanely sharp vivid and colourful i was tryign to play playstation but it was too overwhelming i almost fainted and spewed. so if i ever do take this one again it will be sealing my eyes to do it or away out in the wildreness. unlike pandora this is colours and trails decent product.

03/Nov/2016

Serious self growth trip
I used 15g hollandia and 15g mokum. (Experienced with meditation, I could handle the dose). It lasted 4.30 hour. Exctemly deep self conversation, i get in touch with my monkey self, my ultra male self, my "evil" parts. I felt deep gratitude for the ability to eat, to sleep, to feel love. Extremly helpful catlust for self growth. You can have insights that stay with you long after the trip

De klant heeft het product beoordeeld maar geen review geplaatst

30/Aug/2016

If the outdoors is your game, trust Mokum -_-
I took a trip to the mountains in summer headed for the highest places I knew from snowboarding there in the winter. This was my first time taking shrooms, by myself in the mountains :) Yeah the Mokum is really good, a little bit less sour then the other truffles I ordered. Mokum tastes like nuts a bit, kinda like nuts that are not yet ripe, but still soft and good to eat. I took half a portion of Mokum truffles right after eating half of the Mexicana truffles (7.5gr) each. On the other hand for all the trippers/psychonauts out there, lots of senses heightened, especially sight and hearing is on point. Word of advice for people wanting to do what I did, unless your a mountain man like me don't do it, otherwise sit in a nice park or in a place you know has more greenery, trees and less people to get in your way, you'll have fun. Keep an eye on your watch every now and then, if things get a little too loopy at least you'll know what time it is and how much time has passed since you ate the shrooms if you want to eat mokum indoors.

De klant heeft het product beoordeeld maar geen review geplaatst

30/May/2016

Good for laughs
Split 15g with a friend, couldn't stop laughing, very euphoric. It's a little bit bitter when swallowing, make sure you swallow a small quantity at a time

20/Apr/2016

Very philosophical trip
I hadn't partaken in any psilocybes for some time so decided to split 15 grams with a less experienced friend (if i'm honest, only expecting a very mild trip.) However, within a short while of consuming my half all thoughts of me being the "sober sitter" vanished. We spent the majority of the trip sitting on a bench at the top of a local hill, staring out across the city as it warped and contorted, fascinated by the site of planes bound for the local airport smashing into the civilisation below and talking deeply about the nature of being and the implicate order of the universe. Overall, i was hugely impressed by this product and i am looking forward to taking a full 15 grams when my next order arrives.

Je kunt geen review plaatsen omdat je dit product niet hebt gekocht
Beperkingen
We verzenden dit product niet naar de volgende landen:
Duitsland, Italië, Verenigd Koninkrijk, Zwitserland, Noorwegen, Ierland
Houd er rekening mee dat als je land niet op onze algemene verzendlijst staat, we er geen artikelen van onze website naar kunnen verzenden. Bekijk hier de lijst voor meer informatie: Verzendinformatie
Video (0)