Supa Gro Kit 100% 'B+'
4.5

5

1

(

316

)
Psilocybe cubensis "B+" is een zeer populaire paddo soort vanwege de mooie vruchten die wel 30 cm kunnen worden. Deze Supa Gro kits produceren meerdere flushes en je hebt alleen geduld nodig. De kweekset bevat 1200 ml van spore-geïnoculeerd substraat.
Op voorraad
Je ontvangt een melding zodra het product weer op voorraad is
Meer informatie
Supa Gro Kit 100% "B+": B Positief is alles wat je nodig hebt
Psilocybe cubensis "B +" is een paddo soort die mooie vrucht lichamen produceert, waarvan de grootte kan oplopen tot 30 cm. Een andere reden voor de populariteit van dit paddo ras is dat de voorkomende misselijkheid aan het begin van de trip minder uitgesproken is dan bij andere soorten. "B+" is de perfect passende naam voor deze soort, je zal zeker positief zijn. Deze Supa-Gro kits bevatten een 1200ml bouwsteen van 100% mycelium substraat en produceren een veelheid van flushes. Als je het niet verknalt, zie je minstens 5 flushes.
Supa Gro paddo kweeksets worden door deskundige mycologen gekweekt en bevatten een supergezond mycelium. 
De set bevat
1200ml Grow kit
Filterzak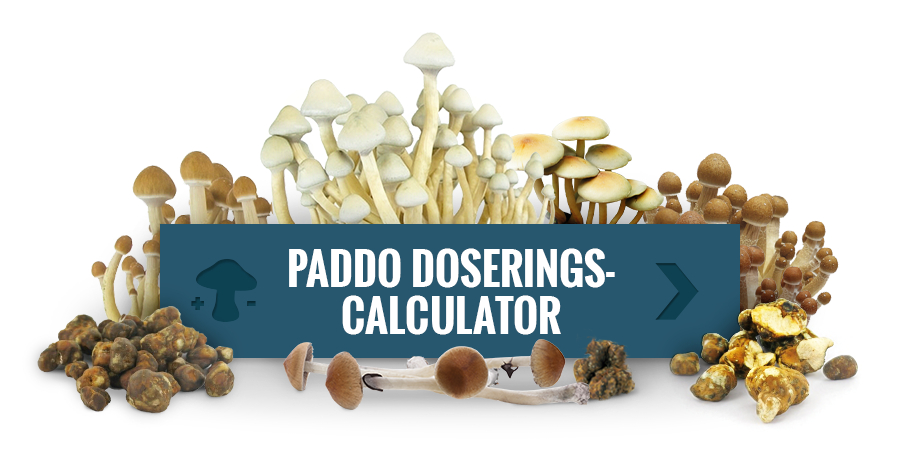 Supa Gro Kit 100% 'B+' Product Informatie

| | |
| --- | --- |
| Volume | 1200ML |
| Merk | Supa Gro |
| Strain | B+ |
Aanvullende informatie over dit product:
Reviews (316)
20/Jan/2022

Risate garantite.
Funghi bellissimi, facili e divertenti. Qualità ottima.

01/Jan/2022

very good, but
..i'd wish you would put out a more detailed manual/guide on your website, i.e you say "soak box in water and put with closed lid into cold place for 9-12 hours" i did that but i didnt know what i did that for, only later i found out through other people that it was to make mycelium spread better, but my mycelium didnt spread well - should have waited longer, so my flush was actually weak... otherwise a great kit!

28/Dec/2021

Awesome customer-care service
After I bought a kit that didn t go well for somme reason, I contacted them to complain , and they sent me a new kit for free , as well as a smaller mexican kit from Supagro as a gift ! That is the reason why they are the best , very trustworthy and they take great care of their customers ! Couldn t be happier , thanks very much !

28/Sep/2021

pacco!
Pacco nato contaminato. Peccato.

21/Sep/2021

Not growing
It's already the 3rd kit they send me that doesn't grow at all. A complete waste of time.

07/Sep/2021

Easy Grow, Big Shrooms
Easy to grow kit, follow the instructions and bingo. Big sized shrooms, will do several flushes

24/Jul/2021

Quick and easy
This kit has worked like a charm. By following the instructions I got the first flush (~220g fresh, ~22g dried) after two weeks and the second flush is beginning to peek out after another week.

21/Jul/2021

Delusione totale, non era un b+
Ho ordinato 1 supagrow b+ma sono usciti piccoli frutti bianchi a forma di palla, ho scritto al servizio clienti, inviando anche foto come prova, e sono stato ignorato. La email ricevuta chiedeva in automatico che temperatura, se lo avevo immerso ecc... Sono un buon cliente e compro da zamnesia da anni.. Mi aspettavo una sostituzione, invece no. Sconsiglio di comprare kit da zamnesia. Avete perso un cliente! Andrea Giaguaro.

18/Jul/2021

très déçu
Deuxième achat de cette box, deuxième échec ... J'ai déjà utilisé cette box venant de vos concurrents, jamais eut de soucis .. Je suis minutieux et appliqué. J'ai contactez le service client puis plus de réponse de leur part aprèsl'envoi de 'preuves'

16/Jul/2021

Great Shrooms Quality but...
... ... But you have to be very careful when handling this kit. Disinfection of hands and arms is absolutely essential! This kit needs daily humidification, which means more chances for germs and mold to invade your crop. For me, Zamnesia kits are way much simpler and more productive.
Hi, wie entferne ich die Pilze, die in das Substrat reingewachsen sind am besten? Danke im vorraus :)
administrator
This happens more often since mushrooms grow every way they can. The best thing is to wait until you start harvesting. As soon as you make your harvest you take out the cake from its plastic container. Please make sure you do this sterile and with care. When you've taken out the cake you carefully take off the mushrooms from the side and make sure you get everything of the mushroom so nothing is left. After this you put the cake back in it's container and you start the grow process from step one again. If you have any further questions please let us know. We're here to help.
sousou
2014-01-12 11:58:57
Did you now how much mushroom we need to eat for a standard trip and a strong trip ? i want to now that for to have a good trip :-)
administrator
While the recommended dose for mushrooms is dependent on many factors, general consensus is 15 to 30 grams of fresh mushrooms and 1.5 - 3.5 grams dried (due to the weight loss incurred during drying). This of course depends on the type of mushrooms. For the stronger mushrooms a lower dose is recommended.
Miguel Izco
2013-05-30 19:53:23
how long can be stored the unopened package?
administrator
Mushrooms are very robust creatures, but we highly recommend to start the growing process instantly after receiving your kit. If you need to store a kit, you can put it in the refrigerator - at 3-5°C the box will be preserved for at least 6 weeks. Important: store the box in an air sealed plastic bag to prevent contamination.
Stel een vraag
Beperkingen
Houd er rekening mee dat als je land niet op onze algemene verzendlijst staat, we er geen artikelen van onze website naar kunnen verzenden. Bekijk hier de lijst voor meer informatie: Bestellen & Verzenden
Video (0)