Supa Gro Kit 100% 'B+'
4.5

5

1

(

327

)
Psilocybe cubensis "B+" is een zeer populaire paddo soort vanwege de mooie vruchten die wel 30 cm kunnen worden. Deze Supa Gro kits produceren meerdere flushes en je hebt alleen geduld nodig. De kweekset bevat 1200 ml van spore-geïnoculeerd substraat.
Op voorraad
Je ontvangt een melding zodra het product weer op voorraad is
Product accessoires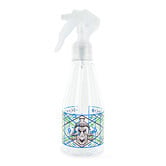 Paddo Plantenspuit
Meer informatie
Supa Gro Kit 100% "B+": B Positief is alles wat je nodig hebt
Psilocybe cubensis "B +" is een paddo soort die mooie vrucht lichamen produceert, waarvan de grootte kan oplopen tot 30 cm. Een andere reden voor de populariteit van dit paddo ras is dat de voorkomende misselijkheid aan het begin van de trip minder uitgesproken is dan bij andere soorten. "B+" is de perfect passende naam voor deze soort, je zal zeker positief zijn. Deze Supa-Gro kits bevatten een 1200ml bouwsteen van 100% mycelium substraat en produceren een veelheid van flushes. Als je het niet verknalt, zie je minstens 5 flushes.
Supa Gro paddo kweeksets worden door deskundige mycologen gekweekt en bevatten een supergezond mycelium. 
De set bevat
1200ml Grow kit
Filterzak
Supa Gro Kit 100% 'B+' Product Informatie

| | |
| --- | --- |
| Volume | 1200ML |
| Merk | Supa Gro |
| Strain | B+ |
Aanvullende informatie over dit product:
Reviews (327)
18/Jun/2022

Best Customer Service EVER!!!!!
Unfortunately my kit was contaminated from start but the exceptional support that zamnesia has they offered a free replacement. Shout out to the best customer support I've encountered. Grazie ragazzi, siete davvero i migliori!!!!

17/Jun/2022

Extraordinaria atención al cliente !
En calidad de producto y SATISFACCIÓN al cliente son los mejores. Rápidos, amigables y con un servicio al cliente extraordinario. Hoy día nadie te trata tan bien como Zamnesia.

24/May/2022

Excellent service
Unfortunately my kit was contaminated from start but the exceptional support that zamnesia has they offered a free replacement. Hands down the best customer support I've encountered. You wont regret it! I will order all of my supplies from Z in the future :)

18/May/2022

Nicht zu empfehlen
Ich hab mich an alles gehalten und es kam nichts raus! Nicht zu empfehlen!

12/May/2022

Inefficace
Purtroppo anche questo kit non si è rivelato produttivo, nonostante l'assoluta precisione nel controllare e mantenere le condizioni indicate. Seconda spesa fatta è risultata totalmente infruttuosa. Pessima esperienza anche con il servizio clienti: sono al 100% insoddisfatta dell'esperienza di acquisto.

08/May/2022

Good kit
I got the first flush (250g fresh) after three weeks, very nice mushrooms, the second flush e week after, a third flush pending. I recommand this kit, my second try a good results each time. I must say that the after-sales service is very responsive and efficient: I previously bought a kit that did not work very well (not a failure but a low yeld), after few exchanges that allowed me to explain the problem, a new kit was offered as compensation. A very good service I must say

26/Feb/2022

Not arrived (?)
Order arrived but without containing my ordered growkits :( Very sad

23/Feb/2022

Very Top
Je ne peux que conseiller Zammesia, pour leurs produits et le service

20/Jan/2022

Risate garantite.
Funghi bellissimi, facili e divertenti. Qualità ottima.

01/Jan/2022

very good, but
..i'd wish you would put out a more detailed manual/guide on your website, i.e you say "soak box in water and put with closed lid into cold place for 9-12 hours" i did that but i didnt know what i did that for, only later i found out through other people that it was to make mycelium spread better, but my mycelium didnt spread well - should have waited longer, so my flush was actually weak... otherwise a great kit!

Je kunt geen review plaatsen omdat je dit product niet hebt gekocht
Hi, wie entferne ich die Pilze, die in das Substrat reingewachsen sind am besten? Danke im vorraus :)
administrator
This happens more often since mushrooms grow every way they can. The best thing is to wait until you start harvesting. As soon as you make your harvest you take out the cake from its plastic container. Please make sure you do this sterile and with care. When you've taken out the cake you carefully take off the mushrooms from the side and make sure you get everything of the mushroom so nothing is left. After this you put the cake back in it's container and you start the grow process from step one again. If you have any further questions please let us know. We're here to help.
sousou
2014-01-12 11:58:57
Did you now how much mushroom we need to eat for a standard trip and a strong trip ? i want to now that for to have a good trip :-)
administrator
While the recommended dose for mushrooms is dependent on many factors, general consensus is 15 to 30 grams of fresh mushrooms and 1.5 - 3.5 grams dried (due to the weight loss incurred during drying). This of course depends on the type of mushrooms. For the stronger mushrooms a lower dose is recommended.
Miguel Izco
2013-05-30 19:53:23
how long can be stored the unopened package?
administrator
Mushrooms are very robust creatures, but we highly recommend to start the growing process instantly after receiving your kit. If you need to store a kit, you can put it in the refrigerator - at 3-5°C the box will be preserved for at least 6 weeks. Important: store the box in an air sealed plastic bag to prevent contamination.
Stel een vraag
Beperkingen
Houd er rekening mee dat als je land niet op onze algemene verzendlijst staat, we er geen artikelen van onze website naar kunnen verzenden. Bekijk hier de lijst voor meer informatie: Bestellen & Verzenden
Video (0)