Supa Gro Kit 100% 'McKennaii'
4.5

5

1

(

532

)
Over Psilocybe Cubensis McKennaii wordt gezegd dat deze soort sterker is dan de populaire en bekende (en moeilijk te cultiveren) Hawaiian (Copelandia cyanescens). Zeker voor de meer ervaren, visueel geïnteresseerde psychonauten, vanwege de zeer filosofische trip met een sterk visuele component. Deze kweekset bevat een 100% gekoloniseerde 1200ml cake.
Op voorraad
Je ontvangt een melding zodra het product weer op voorraad is
Product accessoires
Pincet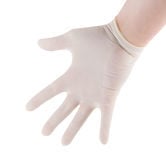 Latex Handschoenen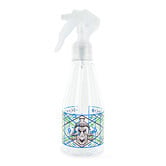 Paddo Plantenspuit
Meer informatie
Supa Gro Kit 100% 'McKennaii': Naar verluidt nog sterker dan de Hawaiian
Psilocybe Cubensis McKennaii is naar verluidt een nog sterkere variatie dan de bekende en populaire (en moeilijk te kweken) Hawaiian (Copelandia cyanescens). Deze soort is duidelijk voor de meer ervaren psychonauten, omdat het een zeer filosofische trip opwekt met een sterk, visueel component. Deze kweek kits bevatten 1200ml van volledig gekoloniseerd substraat, klaar om te kweken - dit is een 100% pakket! Alles wat je nodig hebt is een beetje geduld. De Godfather van deze soort is de Amerikaanse schrijver, docent, onderzoeker en psychonaut Terence McKenna.
Supa Gro paddo kweeksets worden door deskundige mycologen gekweekt en bevatten een supergezond mycelium. 
Een kit bevat
1200ml grow kit
Filterzak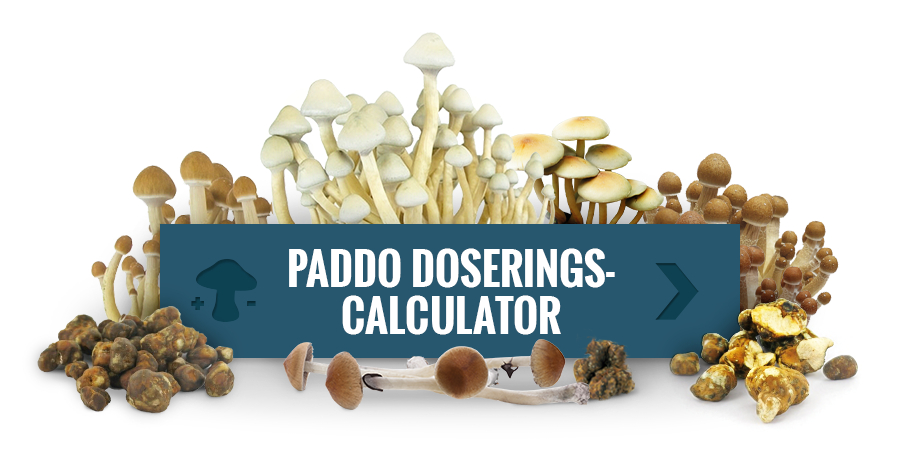 Supa Gro Kit 100% 'McKennaii' Product Informatie

| | |
| --- | --- |
| Volume | 1200ML |
| Merk | Supa Gro |
| Strain | McKennai |
Aanvullende informatie over dit product:
Reviews (532)
15/Sep/2021

Ottimo!
Consiglio vivamente questi funghetti!

12/Sep/2021

De momento 2 setas en 13 dias
No tiene mala pinta, espero que sigan saliendo. La atención de la empresa ha sido espectacular.

12/Sep/2021

Top
Es erfüllt meine Erwartungen. Top Support der mir nach anfänglichen schwierigkeiten sehr geholfen und entgeggen gekommen ist. Man muss sehr genau die Anweisungen folgen wenn man Erfolg haben möchte ( Temperatur, Licht, Hygiene...) Danke Zamnesia.

09/Sep/2021

rien
c etait la premier fois que j essayais d'en faire posser malheureusement pas le moindre champignon j'ai pourtant tout bienrepecté lavage des main desinfectant gants et masque .peut etre trop d,humidité , je re-essaierai avec un qutre kit

07/Sep/2021

Great Customer Service
The grow itself didn't go great as there was cross contamination. Where that was my fault or not I'm not sure. But on contracting the team, they sent me a free replacement... Which was very much appreciated

18/Aug/2021

sadly it did't work
I did everything by the book but nothing happened...I waited for weeks, no mushrooms! Dissapointed

10/Aug/2021

Bof
Acheter 1 kit qui a donner très peu de champignon. Il m'on donner un second en SAV mais pareil du mal à prendre. Pourtant c'est l'été température optimal. Zamnesia et pro et sérieux dans tout les cas. J'aime commander sur leur site. La mauvaise note et surtout à cause du sachet qui je pense et inadapté. Les Trous d'aération du supa gros kit on Une certaines tailles ou les moucherons ou petite mouche peuvent y entrer. Conseille surtout pour zamnesia revoir l'aération les trous sont bien trop gros dommage .

09/Aug/2021

Zwei mal nichts geworden …
Anfangs sah es gut aus. Myzel entwickelte sich gut und die Oberfläche wurde schön weiß. Darauf folgten die Pins und ab da ging es nicht weiter. Die Köpfe spalteten sich, es entstanden Albinos / Mutanten und das Wachstum stoppte komplett. Das traurige ist, dass der super Zamnesia-Support (Danke nochmals !) mir ein zweites zuschickte und genau dasselbe mit dem Kit geschah. Von mir ein klares "Finger weg" !

04/Aug/2021

First grower
Hey there. I just harvested second flush (first cca 18g dried, in case ratio will be the same I estimate 7g dried after second flush). I read that second flush should be better, well maybe I did something wrong as first grower, but I would still recommend this product. Trip on low dosage (cca 1,5g) was not so intensive, but I had no trouble with digestion or nausea at all and I had really great mood.

03/Aug/2021

Blob Mutation Mckennai
10 days No pinning Just Fluffy Blotches That Turn into These marshmallow Looking Blob mutants instead of Mushrooms,never had this problem with any of the many kits purchased :/

Je kunt geen review plaatsen omdat je dit product niet hebt gekocht
Oliver
2020-08-08 11:59:16
Hi there, once the mushrooms start growing should I keep vaporising the bag or just let it be? Thanks.
administrator
Hi Oliver, Thanks for your questions! Once you can see the heads popping up you should stop spraying :) Let us know if you have any more questions. Kind regards, Zamnesia
Norberto L.
2013-10-30 12:22:46
When I put the kit in the bag, how much water should I spray every day with "100% Mycelium kit Mckennaii"?
administrator
It's best to spray 2 to 3 times a day. Don't spray much. One squeeze of your sprayer should be enough. We have made a great instruction video and put it on Youtube. This could also may well be of help: http://www.youtube.com/watch?v=APyqMWAHpzM
simon
2013-04-06 17:46:44
Hello Do you mean to put the water only in the bag and no water in the box? I have some doubts, because normaly you have to put water in the box. Thanks for an answer
administrator
All our 100% Mycelium kits come with a customized manual. To gain the best results, check out our Online Instructions for these kits, here: https://www.zamnesia.com/content/216-instructions-100-mycelium-kit-supa-gro
Ryan Segal
2013-03-15 16:19:38
So, no casing? Does it need to be 'birthed' and placed in a homemade habitat, or will it grow in the bag the same as the other growkits?
administrator
These kits work in a similar fashion. The kit comes with its own bag, but the contents of the box need not be submerged prior to growing. Complete instructions will be provided of course.
Stel een vraag
Beperkingen
Houd er rekening mee dat als je land niet op onze algemene verzendlijst staat, we er geen artikelen van onze website naar kunnen verzenden. Bekijk hier de lijst voor meer informatie: Bestellen & Verzenden
Video (0)