Supa Gro Kit 100% 'McKennaii'
4.5

5

1

(

507

)
Over Psilocybe Cubensis McKennaii wordt gezegd dat deze soort sterker is dan de populaire en bekende (en moeilijk te cultiveren) Hawaiian (Copelandia cyanescens). Zeker voor de meer ervaren, visueel geïnteresseerde psychonauten, vanwege de zeer filosofische trip met een sterk visuele component. Deze kweekset bevat een 100% gekoloniseerde 1200ml cake.
Op voorraad
Je ontvangt een melding zodra het product weer op voorraad is
Product accessoires
Pincet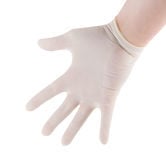 Latex Handschoenen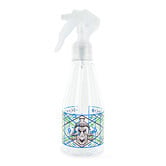 Paddo Plantenspuit
Meer informatie
Supa Gro Kit 100% 'McKennaii': Naar verluidt nog sterker dan de Hawaiian
Psilocybe Cubensis McKennaii is naar verluidt een nog sterkere variatie dan de bekende en populaire (en moeilijk te kweken) Hawaiian (Copelandia cyanescens). Deze soort is duidelijk voor de meer ervaren psychonauten, omdat het een zeer filosofische trip opwekt met een sterk, visueel component. Deze kweek kits bevatten 1200ml van volledig gekoloniseerd substraat, klaar om te kweken - dit is een 100% pakket! Alles wat je nodig hebt is een beetje geduld. De Godfather van deze soort is de Amerikaanse schrijver, docent, onderzoeker en psychonaut Terence McKenna.
Supa Gro paddo kweeksets worden door deskundige mycologen gekweekt en bevatten een supergezond mycelium. 
Een kit bevat
1200ml grow kit
Filterzak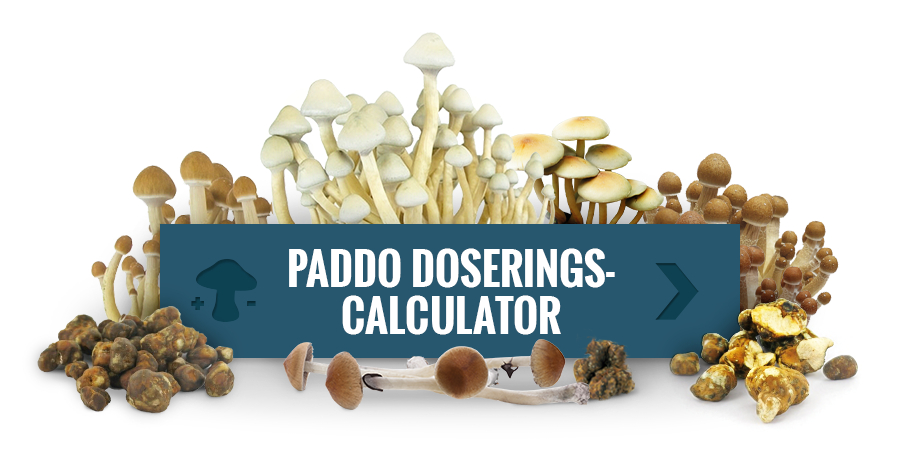 Supa Gro Kit 100% 'McKennaii' Product Informatie

| | |
| --- | --- |
| Volume | 1200ML |
| Merk | Supa Gro |
| Strain | McKennai |
Aanvullende informatie over dit product:
Reviews (507)
21/Jun/2021

Sturdy I guess
I contaminated the kit by accident and still got some mushrooms out of it. Not to many but than again it was my own fault.

16/Jun/2021

Top!!
Sehr gutes Kit, hat alles super funktioniert. Das Ergebnis hat mich echt überrascht! Lieferung und Zustand des Produktes wiedermal Top!

14/Jun/2021

Scarso rendimento ma problema risolto
Nonostante io abbia seguito alla lettera le istruzioni, il kit sta dimostrando un rendimento abbastanza scarso rispetto a quelli acquistati anni fa. Ho contattato l'assistenza di Zamnesia e abbiamo trovato una soluzione in tempi rapidissimi. Zamnesia is the best :)

13/Jun/2021

All in all very good
Had a bit of a bad luck with Supa Gro kits recently, for some reason the Golden Teacher strain was really struggling in the beginning to grow.. Once they make it tho, they absolutely blow up! Interestingly also, the McKennai strain did not have any problems in the same conditions, under the same amount of time. This shows me what an important role genetics plays and there is a huge difference between cubes and cubes even. All in all I must say, I am very happy about my choice, to go with the original old strain of McKennai. These mushrooms are not only very strong even compared to Golden Teacher for example, but also have the best genetics. Beautiful mushrooms and fast, aggressive colonization and growing rates, also very resistant to contamination. The best, I swear. And don't get me wrong, Golden Teacher is still a wonderful strain with much to teach you. It is just interesting to experience how different they are and yet so similar. Almost as if.. they have their own personalities...

10/Jun/2021

unfortunate for the supa grow kit but the mckennaii was amazing
I had to have the supa grow kit for mckennaii replaced a few times which zamnesia was great about. I had more success with a grow you soak first, instead of the supa grow kit. Don't know why, is what it is. Was definitely worth the wait, recommend!

06/Jun/2021

Amazing Experience!!
Guys, I would love to spend many many words like I did with my closest friends talking about what I experienced, but they would be too many, so listen to me, just follow the instructions to grow them, dry them properly, chew them slowly and get ready to communicate with all the living things in this world, all the portals will finally open and you'll be at the centre of all the energies of the universe, believe me.

04/Jun/2021

Kit got contaminated !
This kit didn't grow at all any shrooms... But I don't know why, I strictly followed the instructions and recommendations, and after three weeks the kit was contaminated! Now I am in contact with the kindly Zamnesia Support, and we will find a suitable solution!

01/Jun/2021

Moyennement satisfaite
Apres 1 mois presque je récolte le premier flush, jusque là assez fidèle à la description au niveau du temps. Malgré la culture dans de bonnes conditions, j'ai trouvé que les premières têtes ont mis vraiment longtemps à apparaitre. Pour la récolte, très peut de gros champs (5/30), et vraiment beaucoup de tout petit (à peine 2 cm). Deux des gros ont une sorte de mousse sur le chapeau qui a commencé à moisir (style mousse verte) et deux autres on le chapeau fendu (peut être normal mais cela ne m'est jamais arrivé auparavant). Je ne recommande pas ce kit, j'ai préféré l'expérience d'autres marques vendues par Zamnesia. Peut être que mon problème est spécifique à SupaGro, et avez vous eu le même problème sur vos kits ?

25/May/2021

Qu'est-ce qui se passe ?
C'est loin d'être mes premières box, d'habitude je me débrouille bien mais là, malgré les mêmes actions que d'habitude, le premier flush de DEUX box m'a donné 6 tout petits champignons qui ont décidé de s'ouvrir trop tôt et un gros mutant bizarre (une masse difforme de champignon) croit sur le côté et va finir par casser la boîte, la dernière fois que j'ai commandé un Supa Gro (qui est normalement ma marque favoris) il est arrivé la même chose, je me demande si les box Supa Gro de Zamnesia n'ont pas un problème dernièrement.

06/May/2021

Potentissimi
Ne basta poco per entrare nel mondo degli elfi

Je kunt geen review plaatsen omdat je dit product niet hebt gekocht
Oliver
2020-08-08 11:59:16
Hi there, once the mushrooms start growing should I keep vaporising the bag or just let it be? Thanks.
administrator
Hi Oliver, Thanks for your questions! Once you can see the heads popping up you should stop spraying :) Let us know if you have any more questions. Kind regards, Zamnesia
Norberto L.
2013-10-30 12:22:46
When I put the kit in the bag, how much water should I spray every day with "100% Mycelium kit Mckennaii"?
administrator
It's best to spray 2 to 3 times a day. Don't spray much. One squeeze of your sprayer should be enough. We have made a great instruction video and put it on Youtube. This could also may well be of help: http://www.youtube.com/watch?v=APyqMWAHpzM
simon
2013-04-06 17:46:44
Hello Do you mean to put the water only in the bag and no water in the box? I have some doubts, because normaly you have to put water in the box. Thanks for an answer
administrator
All our 100% Mycelium kits come with a customized manual. To gain the best results, check out our Online Instructions for these kits, here: https://www.zamnesia.com/content/216-instructions-100-mycelium-kit-supa-gro
Ryan Segal
2013-03-15 16:19:38
So, no casing? Does it need to be 'birthed' and placed in a homemade habitat, or will it grow in the bag the same as the other growkits?
administrator
These kits work in a similar fashion. The kit comes with its own bag, but the contents of the box need not be submerged prior to growing. Complete instructions will be provided of course.
Stel een vraag
Beperkingen
Houd er rekening mee dat als je land niet op onze algemene verzendlijst staat, we er geen artikelen van onze website naar kunnen verzenden. Bekijk hier de lijst voor meer informatie: Bestellen & Verzenden
Video (0)