Supa Gro Kit 100% 'McKennaii'
4

5

1

(

550

)
Over Psilocybe Cubensis McKennaii wordt gezegd dat deze soort sterker is dan de populaire en bekende (en moeilijk te cultiveren) Hawaiian (Copelandia cyanescens). Zeker voor de meer ervaren, visueel geïnteresseerde psychonauten, vanwege de zeer filosofische trip met een sterk visuele component. Deze kweekset bevat een 100% gekoloniseerde 1200ml cake.
Niet op voorraad
Je ontvangt een melding zodra het product weer op voorraad is
Meer informatie
Supa Gro Kit 100% 'McKennaii': Naar verluidt nog sterker dan de Hawaiian
Psilocybe Cubensis McKennaii is naar verluidt een nog sterkere variatie dan de bekende en populaire (en moeilijk te kweken) Hawaiian (Copelandia cyanescens). Deze soort is duidelijk voor de meer ervaren psychonauten, omdat het een zeer filosofische trip opwekt met een sterk, visueel component. Deze kweek kits bevatten 1200ml van volledig gekoloniseerd substraat, klaar om te kweken - dit is een 100% pakket! Alles wat je nodig hebt is een beetje geduld. De Godfather van deze soort is de Amerikaanse schrijver, docent, onderzoeker en psychonaut Terence McKenna.
Supa Gro paddo kweeksets worden door deskundige mycologen gekweekt en bevatten een supergezond mycelium. 
Een kit bevat
1200ml grow kit
Filterzak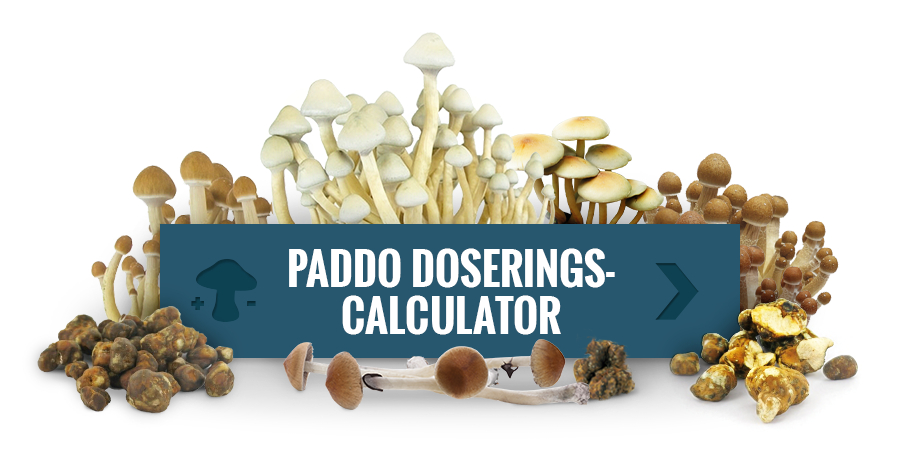 Supa Gro Kit 100% 'McKennaii' Product Informatie

| | |
| --- | --- |
| Volume | 1200ML |
| Merk | Supa Gro |
| Strain | McKennai |
Aanvullende informatie over dit product:
Reviews (550)
27/Dec/2021

NUL, le pire quitte de culture
Zéro !! Aucun champignons, et pourtant je ne suis pas a ma première culture de champignons, vraiment très déçu !!!

21/Dec/2021

Zamnesia super
Ho ordinato il kit ma per motivi a me sconosciuti ho avuto un raccolto molto scarso. Ho contattato zamnesia che subito ha provveduto a rimandarmi un secondo kit gratuito. La mia esperienza è stata positiva zamnesia segue i propri clienti in maniera eccellente. Quindi posso garantire che lo staff di zamnesia è sempre pronto e disponibile. Grazie zamnesia

30/Nov/2021

Terrible Customer Service - Didn't worked at all - Waste of time and money - Avoid
NO GROWING AND ZERO ANSWERS FROM SUPPORT - TERRIBLE EXPERIENCE AVOID!! Hi there, perhaps you're in my same situation, this is your first time trying to grow mushrooms, you've read all the info online and manuals and decided to purchase a grow kit hopping it would be the best effective way to try your own mushrooms and if you have any issues, get the support of long time experts during the process....well you will be as WRONG as I was purchasing this kit. It never grow, small pins just stalled, send them pictures and mails asking for help and support along the way....NOTHING. Waited for 2 weeks before posting this review, as I was hopping they will get back to me, but nothing. SHAME on my money wasted here. No support, the grow kit is just no working and no one bothered to provide an answer or a solution after weeks of reaching out to them. I'm really sad at the money I wasted here, don't follow my steps...

19/Nov/2021

Chèrement déçu
Après 2 semaines de petits dômes blanchâtres se sont formés sur la croûte du substrat. Une semaine plus tard tout était infesté de mini mouchettes et les petits débuts de champignons ont disparu en quelques jours malgré le nettoyage QUOTIDIEN ! J'ai du me résigner à jeter le container d'où sortaient les mouchettes. Je pense que je ne recommanderais plus de kit. Je suis déçu. Les truffes sont un produits que je connais (trop) bien. Je cherchais à trouver un nouveau trip. Les Mckennaii étaient pleins de promesses. Sincèrement je suis soigneux. J'ai toujours désinfecté mes mains jusqu'aux coudes à l'alcool, etc. Éloigné des plantes, ouvert tous les jours et vaporisé à l'eau minérale. Je pense que peut-être il est nécessaire de placer le kit dans un terrarium, dans son propre espace... Bref, bonne chance aux courageux.

10/Nov/2021

you get what you give
follow the instructions and you wont be disappointed

07/Nov/2021

wasted money
I have plenty of experience growing shrooms and was curiios about the "supa-dupa-guaranteed-to-grow-a-lot-supa-quickly"...but when I opened the box and saw the the big holes in the lid of the container as well as in the growing bag, and one little brown spot on the cake, directly under one of the holes underneath the lid, I already knew, whats gonna happen.. Sadly, I was right and all I got was some aborts.. even after refreshing the cake in the fridge 2 times and turning the cake, nothing happened. Threw everything away after about 5 weeks, when the entire cake started to smell nasty.. I ordered fresh mushrooms now again. They know, what theyre doing and I have lots of good experience with them.

01/Nov/2021

Only few aborts.. disappointed :/
I have a kit that started growing pins fast, they grew very slowly and stopped growing. Then when I picked them up to get another "flush", the same thing happened again. Also, these all had started to rot inside so I didn't get any shrooms. I hope zamnesia understands and I get a refund (I'm just waiting for an answer, they have very good and friendly customer service, and the delivery was discreet and super fast)

22/Oct/2021

not growing
the shrooms never grew although I've done it many times before. this time they simply didnt grow :(

09/Oct/2021

2 shrooms for 4 kits...
After 4 times, i can assure you that my hygiène was on point! But there were always contamination in some ways. The only time 2 shrooms grew is the time i had to look on other advices, on the same zamnesia website ... (not adding water until shroom got there). I got confused and they send me another kit wich was appreciated ! But following their advices was terrible !! the next day, mold was everywhere ... not doing shrooms this way again !!

08/Oct/2021

Worst costumer service ever
I ordered the kit on the 2021-08-28, once started the growing phase following step by step the manual, i didn't get any mushrooms. I contacted the costumer service for explanation and eventually a refund of the product and till now 8-10-21 didn't get any reply. Years ago was way better this website. You should feel ashamed for how you treat your costumer. We pay your bill remember that.
Oliver
2020-08-08 11:59:16
Hi there, once the mushrooms start growing should I keep vaporising the bag or just let it be? Thanks.
administrator
Hi Oliver, Thanks for your questions! Once you can see the heads popping up you should stop spraying :) Let us know if you have any more questions. Kind regards, Zamnesia
Norberto L.
2013-10-30 12:22:46
When I put the kit in the bag, how much water should I spray every day with "100% Mycelium kit Mckennaii"?
administrator
It's best to spray 2 to 3 times a day. Don't spray much. One squeeze of your sprayer should be enough. We have made a great instruction video and put it on Youtube. This could also may well be of help: http://www.youtube.com/watch?v=APyqMWAHpzM
simon
2013-04-06 17:46:44
Hello Do you mean to put the water only in the bag and no water in the box? I have some doubts, because normaly you have to put water in the box. Thanks for an answer
administrator
All our 100% Mycelium kits come with a customized manual. To gain the best results, check out our Online Instructions for these kits, here: https://www.zamnesia.com/content/216-instructions-100-mycelium-kit-supa-gro
Ryan Segal
2013-03-15 16:19:38
So, no casing? Does it need to be 'birthed' and placed in a homemade habitat, or will it grow in the bag the same as the other growkits?
administrator
These kits work in a similar fashion. The kit comes with its own bag, but the contents of the box need not be submerged prior to growing. Complete instructions will be provided of course.
Stel een vraag
Beperkingen
Houd er rekening mee dat als je land niet op onze algemene verzendlijst staat, we er geen artikelen van onze website naar kunnen verzenden. Bekijk hier de lijst voor meer informatie: Bestellen & Verzenden
Video (0)