Over Sensi Seeds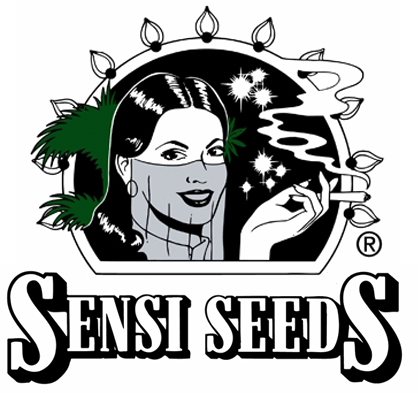 Tegenwoordig is Sensi Seeds een van de meest beroemde zadenbanken op deze aardbol. Hoewel het allemaal begon met de passie voor cannabis van een man, heeft de onderneming zich door de jaren heen ontwikkeld tot een legendarische titaan en ze zijn betrokken bij alle aspecten van de cannabis gemeenschap. Ze hebben nu afdelingen die veel verder gaan dan het kweken van cannabis, waarbij diverse onderdelen van het bedrijf zich speciaal richten op de vooruitgang van industriële hennep, maar ook op het informeren van het publiek over de vele voordelen die cannabis kan hebben voor de maatschappij, waarbij ze helpen de mythes verdrijven die in stand gehouden worden door de Oorlog tegen Drugs.

Sensi Seeds is veel meer dan een zadenbank; ze zijn onderdeel van de aderen van de cannabis beweging. Alles wat Sensi doet wordt gedaan door de plant voorop te plaatsen.

Met dit in gedachte, vind je hier een overzicht van de geschiedenis van Sensi Seeds, waarmee je wat meer inzicht krijgt in de kernwaarden van de zadenbank, een van de eersten die cannabis aanbood aan het algemene publiek.


Het verhaal van Sensi Seeds begint bij Ben Dronkers, de oprichter. In de jaren '70 kreeg Dronkers interesse in het kweken van cannabis en daar begon de onverzadigbare trek in kennis. Hij verzamelde niet alleen zaden, maar hij werkte ook nauw samen met botanisten, onderzoekers en zelfs boeren om de plant beter te begrijpen. Mettertijd concludeerde Dronkers dat de genetische kwaliteit van een soort het potentieel voor groei dicteerde, ongeacht de kweekvaardigheden of verzorging.

Met deze kennis in handen, begon hij de wereld af te reizen, waarbij hij wereldwijd cannabis verzamelde en deze indrukwekkende voorbeelden catalogiseerde en documenteerde. Dronkers bezocht alle locaties met een rijke historie in de cannabisteelt en de collectie hoogwaardige Sativa en Indica zaden, die hij mee naar huis nam in de jaren '80 zou later de basis vormen van het kweekprogramma van Sensi Seeds. Hiermee begon hij te experimenteren, kruiste de diverse verzamelde zaden en werkte hard om ze te stabiliseren in allerlei nieuwe cannabis varianten.

Rond deze periode verscheen de eerste golf Amerikaanse hybride soorten op het toneel, zoals Skunk en Haze, en Dronkers was een van de drie Nederlandse kwekers om ze in handen te krijgen. Dit vergrootte zijn kennis over kweken nog verder en stelde hem in staat zijn kweekprogramma te versterken met allerlei nieuwe genen.

In 1985 nam Dronkers zijn creaties en richtte de Sensi Seed Club op, een club voor connaisseurs en de eerste herhaling van Sensi Seeds. Hierdoor werd zijn "hobby" kweken naar een hoger niveau getild, waardoor ook het hele proces werd gestandaardiseerd. Het leidde tot de noodzaak voor een nieuwere, grotere ruimte om in te werken. Op dit moment ging Dronkers officieel en verkreeg de faciliteiten die nodig zijn om zijn diverse cannabis soorten met wetenschappelijke precisie te kweken, monitoren en documenteren. Het was het begin van Sensi Seeds zoals we dat nu kennen.

Natuurlijk eindigt het verhaal van Sensi Seeds niet in de jaren '80. In 1986 werd de eerste Sensi Seed Club shop geopend in Amsterdam, waar hun eigen genen werden verkocht en ook die van The Seed Bank, een organisatie die ook door een Nederlandse kweker werd opgericht die de eerste Amerikaanse hybride genen in handen kreeg. In 1991 kocht Dronkers The Seed Bank, waardoor de bedrijven werden gecombineerd en de genetische bibliotheek nog verder werd uitgebreid.

Sindsdien is Sensi Seeds altijd op zoek geweest naar genen van wereldklasse om ze te innoveren. Zulke resultaten zijn onder andere Mother's Finest, Big Bud, Skunk #1 en Master Kush; allemaal beroemde favorieten onder liefhebbers, veteranen en beginners. In 2006 kreeg Dronkers de kans om de Flying Dutchman zadenbank op te kopen, een andere Dutch original. Hiermee werd de genetische pool van Sensi nog verder uitgebreid en ook werd verzekerd dat het erfgoed van de Flying Dutchman behouden bleef.

Tegenwoordig behoort Sensi tot de Hall of Fame als een van de meest verantwoordelijke, deskundige en respectabele zadenbanken ooit. Ze drijven het kweken van cannabis nog steeds tot het uiterste en blijven verbazen met hun geproduceerde soorten. Zoals je je kan voorstellen, hebben ze behoorlijk wat Cannabis Cups in de wacht gesleept.
---

---