Salvia's Reactie Met Andere Psychoactiva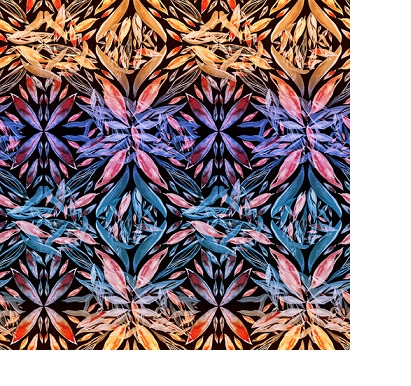 Vanwege het sterke karakter van Salvia, moet je extra voorzichtig als je het gebruikt in combinatie met een andere soort drug, legaal of niet. Zoals de meeste drugs, kunnen interacties tussen Salvia en andere drugs effecten vermenigvuldigen en de sterke effecten van Salvia kunnen een aantal vervelende gevolgen hebben.
Hoogstwaarschijnlijk zullen vrij verkrijgbare medicijnen en dagelijkse recepten geen merkbare interactie opleveren met Salvia en de plant kan veilig worden gerookt terwijl men deze gebruikt. Maar omdat elk geneesmiddel uniek is, zijn er een aantal die op elkaar werken en problemen veroorzaken. Als je medicatie gebruikt terwijl je ook Salvia inneemt, moeten deze wisselwerkingen goed zijn onderzocht. Bedenk bovendien ook dat, als een vriend of andere Salvia gebruiker geen problemen had in combinatie met een ander medicijn, dit niet betekent dat jij niets vervelends zal ervaren; ieder mens is uniek en effecten zijn op die manier onvoorspelbaar. 
Je zult goed geïnformeerd en voorzichtig moeten zijn als je ooit andere psychoactieve drugs wilt combineren met Salvia. Als de interactie-effecten niet bekend zijn, begin dan met een test (kleine) dosis en bouw op tot een normale Salvia high. Rook voorzichtig en met tussenpozen kleine beetjes en bepaal bij elke pauze of je je helder voelt in je hoofd en klaar voor de volgende stap. Blijf altijd op je hoede en zorg dat er altijd iemand bij je is als je start met een nieuwe combinatie of een behoorlijk grotere dosis probeert. Als er iets onverwachts gebeurt, kan de nuchtere persoon van onschatbare waarde blijken. 
Een persoon heeft aangegeven dat hij, onmiddellijk na de inname van een grote hoeveelheid GABA, een hit nam van een Salvia bladeren en dat zijn longcapaciteit direct daalde, waardoor hij moeilijk en "benauwd" ademde. Het duurde blijkbaar een paar minuten en hoewel er geen soortgelijke ervaringen van Salvia en GABA bekend zijn, blijkt uit dit incident dat er mogelijk problemen zijn met een combinatie van die twee.